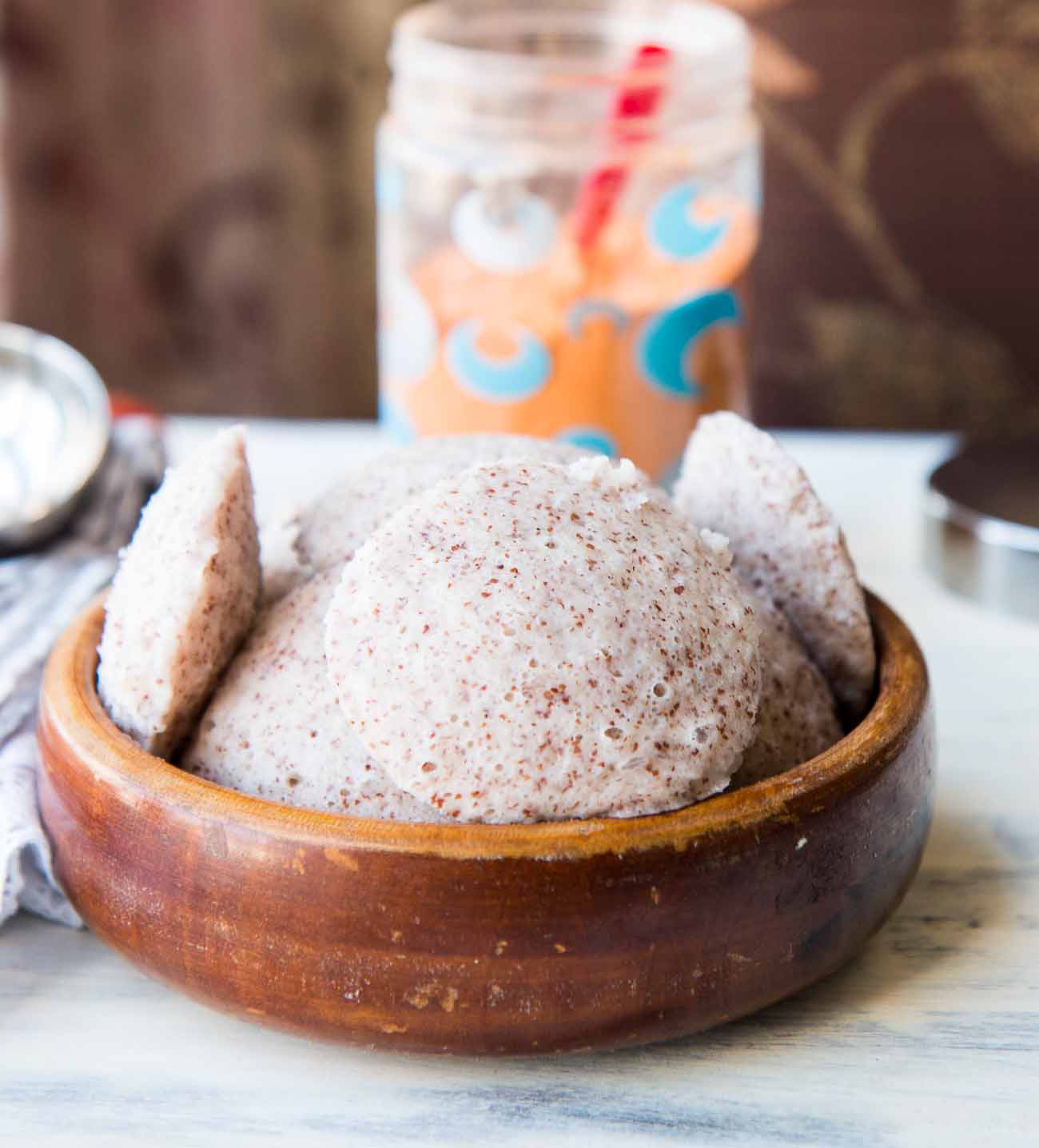 The Ragi Idli recipe is a simple wholesome dish that you can make with ease. This recipe is a great way to include ragi and other millets in your diet.
Idli is an all time South Indian breakfast dish that is savored all over India and the World. Ragi idli is made from fermented ragi seeds, rice and lentil batter and steamed into Idli moulds to get the round shape.
Did you know Ragi is rich in calcium, helps in weight loss, has a high fiber content, battles anemia, reduces blood cholesterol and also regulates blood sugar levels. Because of its low glycemic index, it helps reduce food cravings and slows down absorption of starch, thus helps in regulating the blood sugar for diabetic.
Serve the Ragi Idli Recipe along with Coconut Chutney, Thakkali Vengaya Sambar and Idli Milagai Podi for a wholesome indian diabetic breakfast or even for a light and healthy indian dinner. 
In this Ragi Idli Recipe you can try some of our other Idli recipes that you can make for breakfast.
Read more