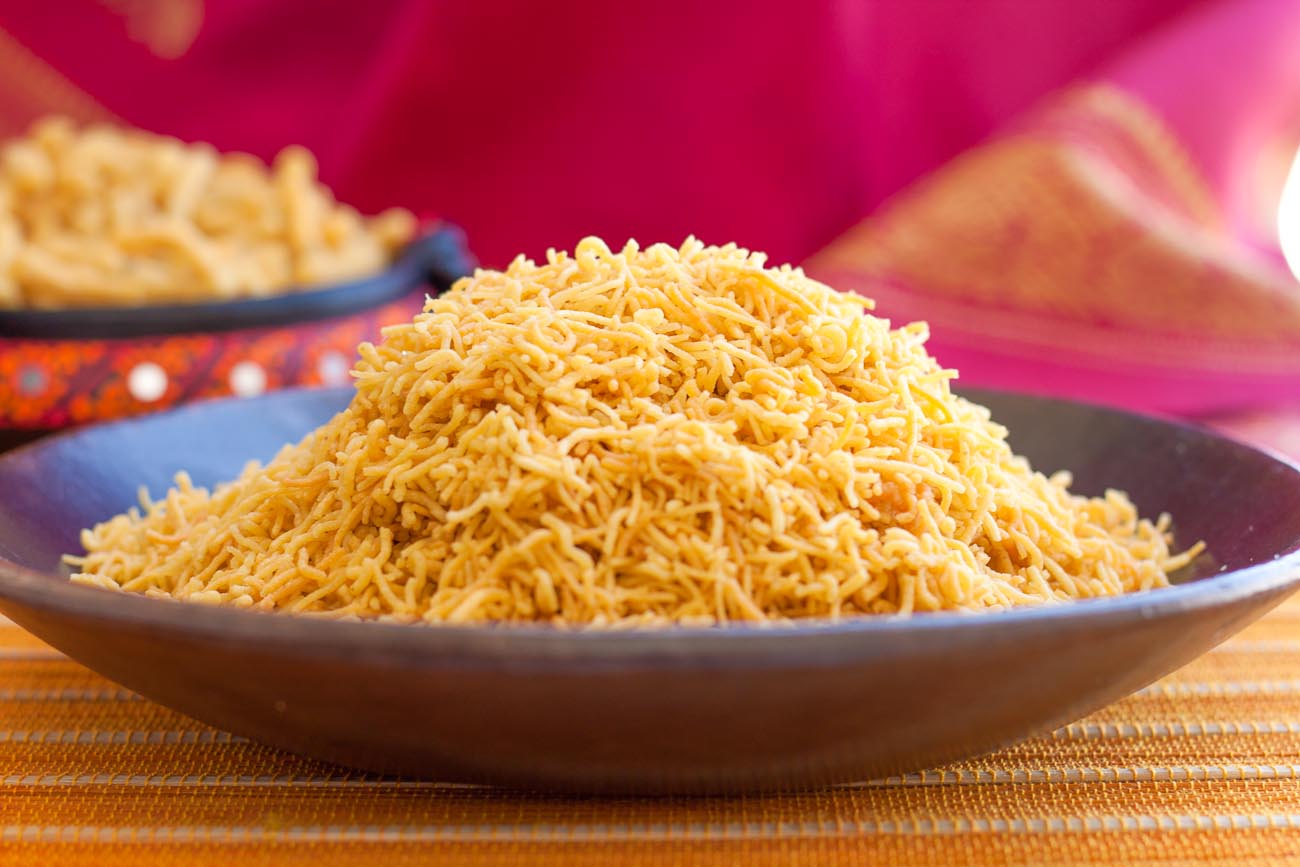 Sev is a delicious fried vermicelli snack that is made from besan/ gram flour.  The sev is used in most chaats like Bhel Puri, Sev Papdi Puri Chaat, Khakra Chaat, Chole Tikki Chaat and many other dishes. The crispiness of the sev vermicelli adds to the texture and flavor of the chaats. Many like to savor the Sev as it is with their "Masala Chai" (Spiced Indian milk Tea).
A special equipment called "Sev Sancha" or a "Murrukku Maker" typically made out of brass. This machine gets passed on from one generation to another and lasts a lifetime. It can be found in most Indian Stores outside India.
You can easily store the Sev in an airtight container for up to a week. 
If you like tea time snack recipes, here are a few more interesting recipes for you
Read more