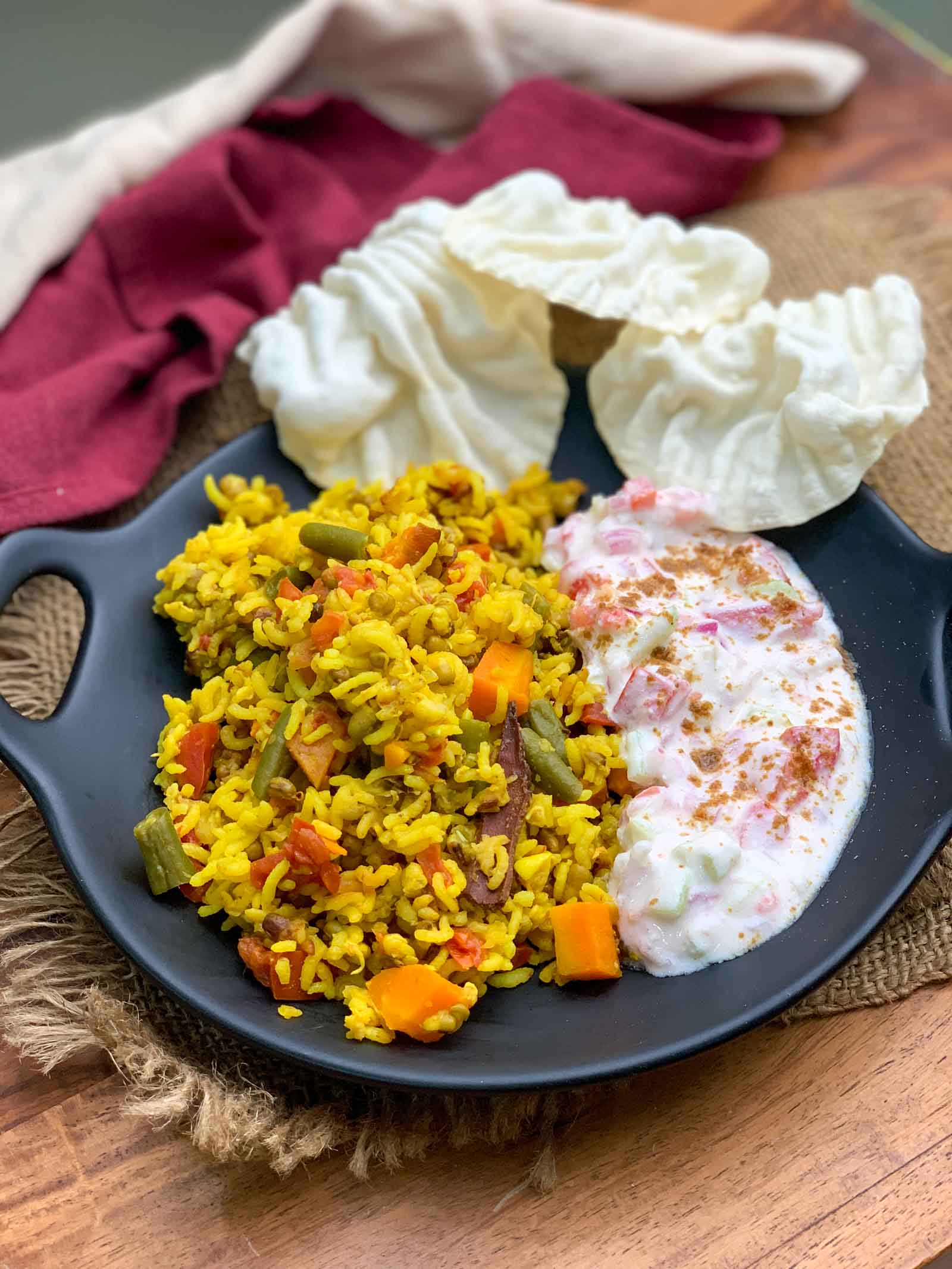 The Green Moong Dal Biryani With Vegetables, is a combination that is wholesome and yet packed with spices, flavours, and taste. I came up with this Biryani Recipe when I was packing the kids lunch boxes and then I realised that I wanted to include more protein in their diet.
Instead of rice with vegetables, I decided to add the green moong to it and spicing it up. Combining Whole Green Moong along with rice, spices and nuts was one of the best dishes I have savoured in my lifetime.
Green Moong Dal Biryani With Vegetables makes a great wholesome one dish meal along with Tomato Onion Cucumber Raita for a weekday lunch. 
If you like this recipe, you can also try other Pulao Recipes, that you can make for your weeknight dinners: 
Read more