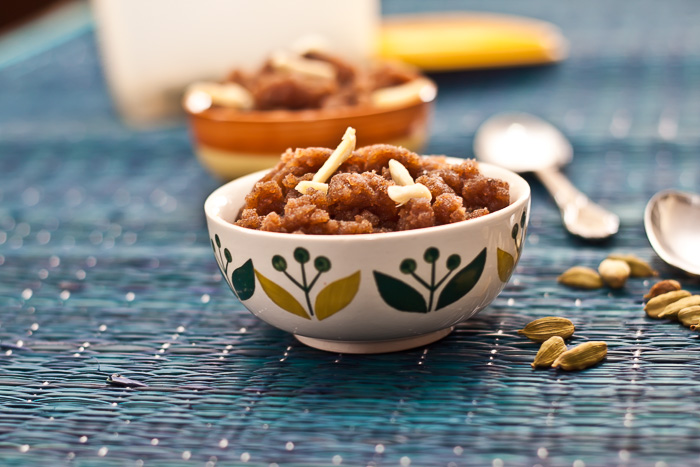 Ragi Halwa or Finger Millet Pudding is a delicious alternative to the Wheat Flour Pudding / Gehun Ka Halwa that we make at home. The distinct taste of the finger millet along with the ghee and almonds make it nutritious and wholesome too.
This halwa can be prepared for festive occasions such as Diwali, Navratri or Ganesh Chaturti – if you wish to add a touch of health to your sweet dish. But it can just as well be made as a simple post-meal treat for a homely lunch or dinner with the family.Halwas are simple to put together and mostly all follow a similar principle and procedure. 
Serve the Ragi Halwa or Finger Millet Pudding as a dessert for any festival or also as a Party dessert. 
Here are a few other popular halwas from Archana's Kitchen, for you to try:
Read more