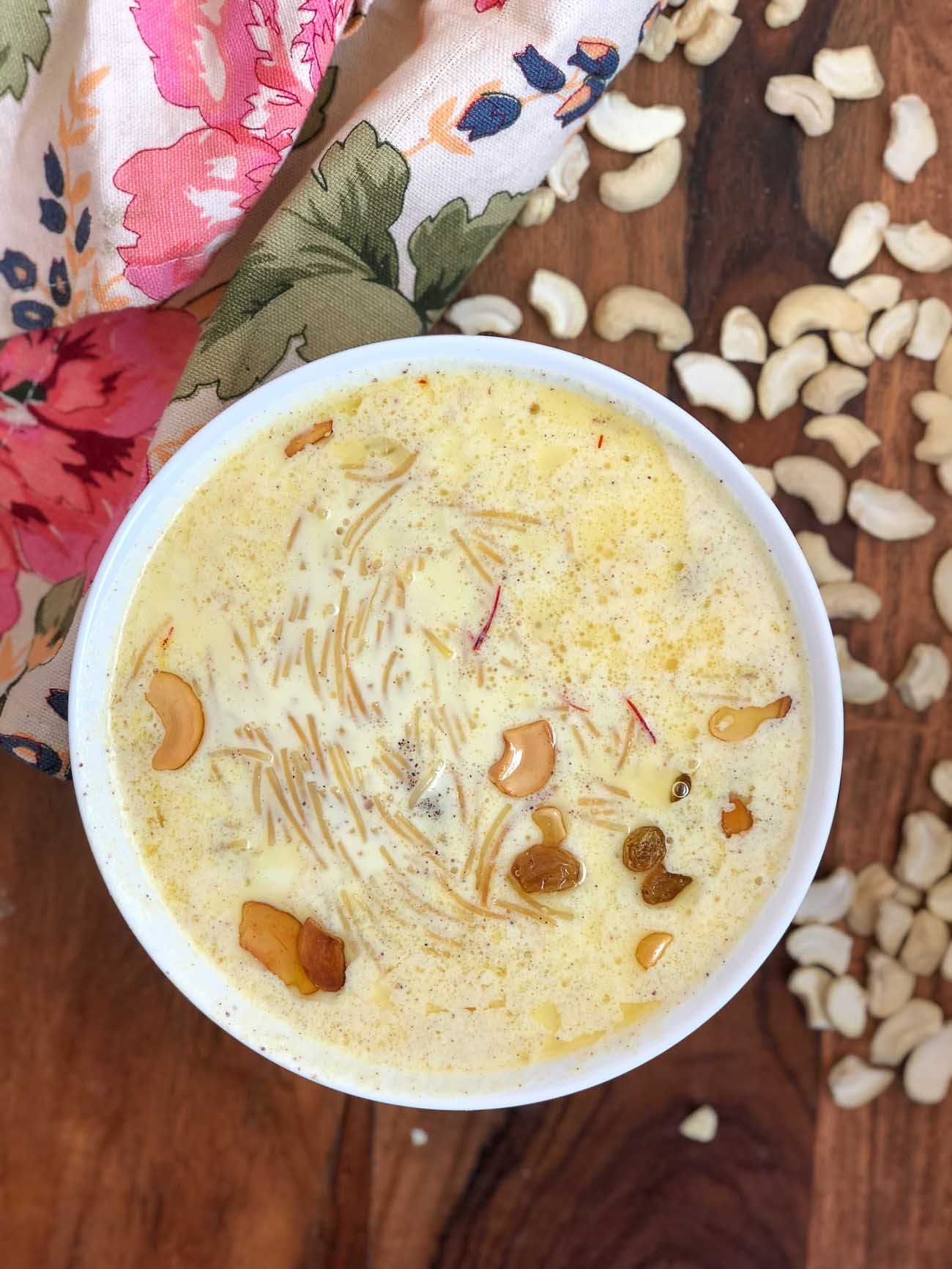 Semiya Payasam is a simple, yet delicious festive pudding made of vermicelli , milk, dry fruits and flavored with cardamom and/or saffron. Usually a staple on occasions like Tamizh/Tamil new year and Onam where a feast is cooked, and this payasam is served as dessert.
You can use any kind of Semiya (Vermicelli) to make the Semiya payasam. They can be roasted or not roasted. Now a days roasted semiya is available in the market. In case if you do not get roasted semiya then roast the semiya in a preheated pan and then add the roasted semiya to the milk.
This Semiya Payasam/ Kheer yet another simple and quick recipe that has surprisingly wonderful results. Make it for the next festival and  for your family and friends after a festive meal together.
Serve the Semiya Payasam/ Seviyan Kheer as a party dessert for any festive occasion or after your meal of Jodhpuri Aloo, Ajwain Puri, Satvik Carrot Sprout Salad and Mirchi Ka Chunda.
If you like this Semiya Payasam, you can also try some of these other payasam/ kheer recipes the next time you cook for family and friends:
Read more