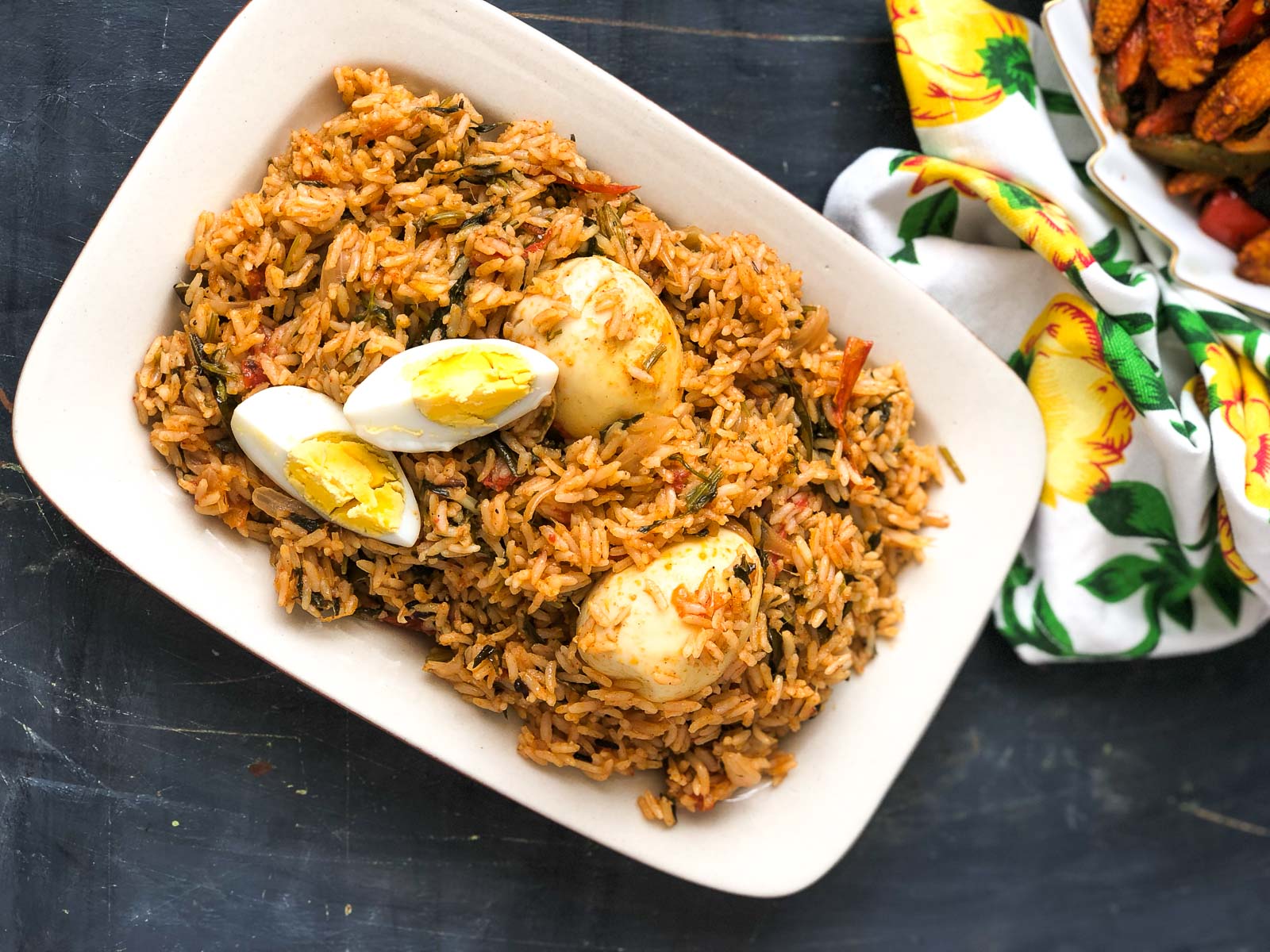 The Egg Biryani Recipe is a simple and wholesome biryani that you can make in a jiffy for a weeknight dinner.
Think biryani and you usually imagine laborious recipes with plenty of tedious steps to follow.  This recipe uses straightforward method of making an egg biryani that gets its additional body and flavor from coconut milk. Perfect for busy days when you want to eat a hearty rice preparation but also want it to have the kick and spice of masalas.
Serve the Egg Biryani along with Onion Raita Recipe, and a side of Spicy Pepper Chicken or Kerala Style Egg Roast Curry Recipe. 
Read more