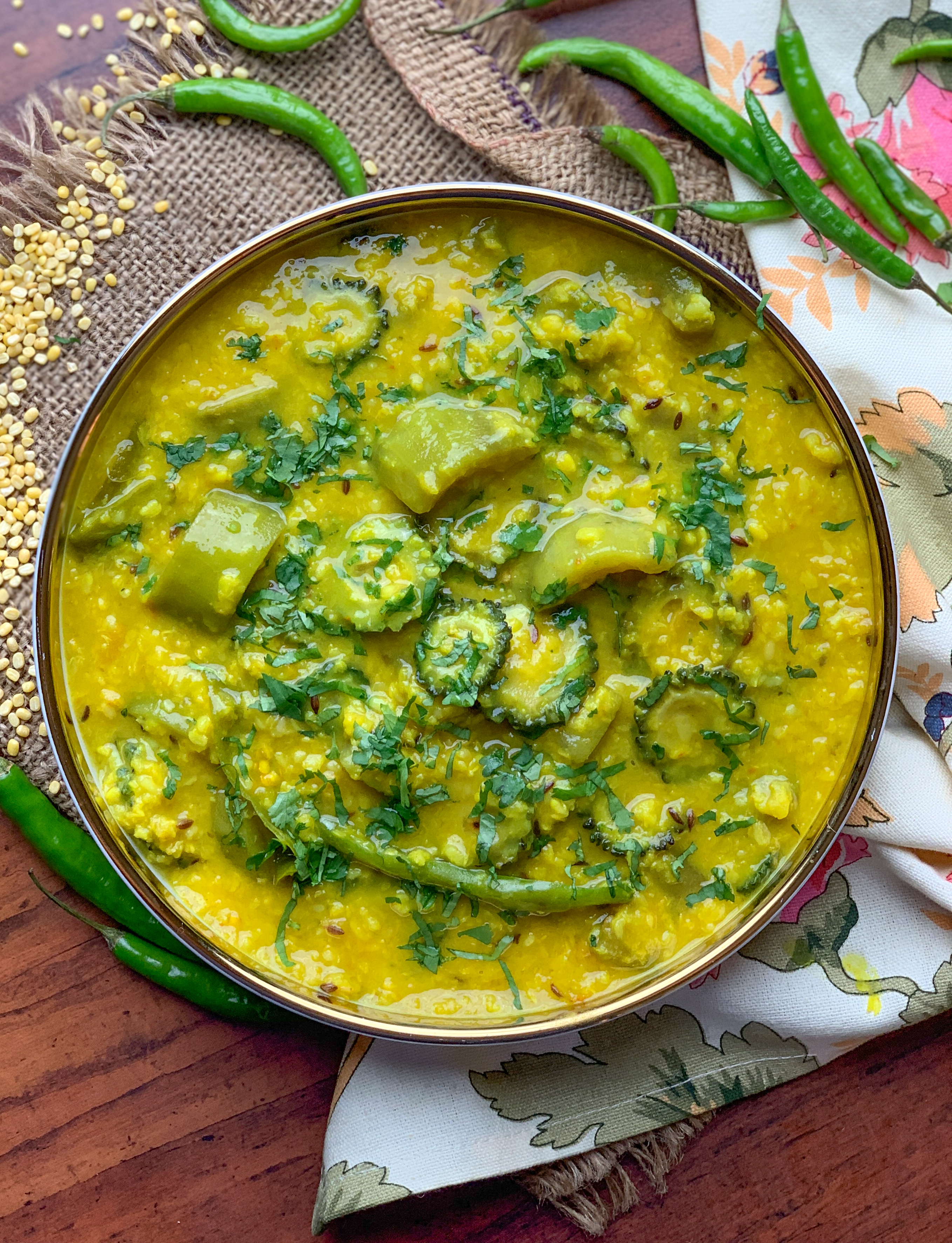 Bengali Lau Die Tetor Dal Recipe is a traditional Bengali dal recipe usually made during the summer season. This dal recipe great way to include bottle gourd and bitter gourd in your diet. Lau die Tetor Dal is a very healthy and light dal made without onion and garlic but is flavored with green chilies, ginger and mustard oil.
Did you know: Bitter gourd contains certain chemicals that are like insulin which help to reduce blood sugar levels. Bitter gourd is not like most medicinal drugs, which are effective only in one target organ or tissue; rather, it influences glucose metabolism all over the body.
Serve Bengali Lau Die Tetor Dal Recipe along with Steamed Rice and Aloo Parwal Sabzi for a delicious Bengali style lunch.
If you like Bengali Recipes, try out more from this popular recipes
Read more