Muttaikose Poriyal Recipe – Cabbage Stir fry With Coconut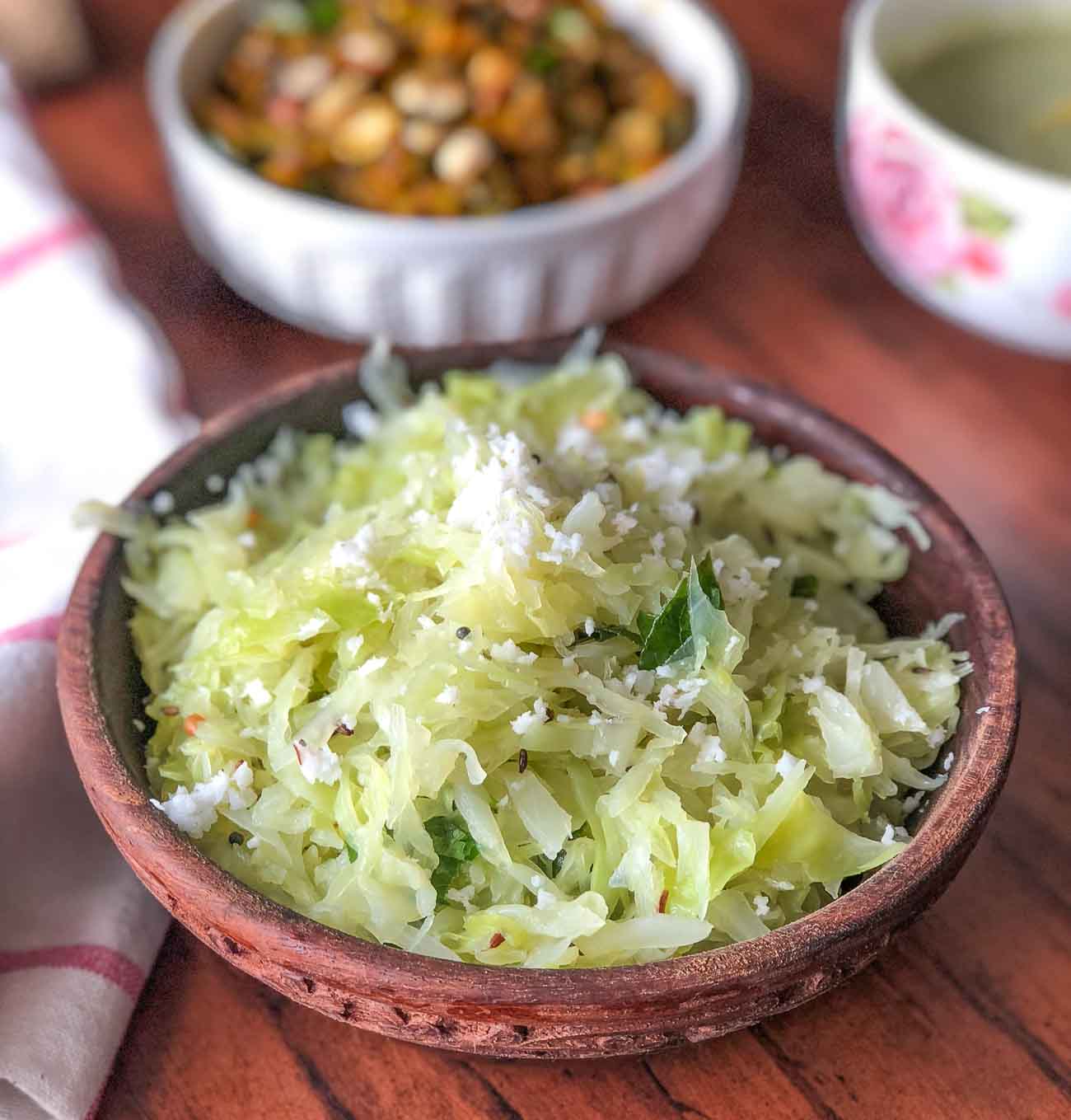 The Muttaikose/Cabbage Poriyal Recipe is a very traditional South Indian dry vegetable made from cabbage. Muttaikose Poriyal is made by power cooking cabbage with a very simple seasoning of mustard seeds, curry leaves, salt and freshly grated coconut. It takes very less time to make and is an  amazing side dish which can be had along with any south Indian Meal. 
Cabbage is really good for you as it is high in fiber and helps keep your digestive health in good shape. 
At home we simply love the fresh flavors of the vegetable when we add the least amount of spices.
Serve the Muttaikose Poriyal Recipe along with Tomato Rasam and steamed rice topped with ghee for lunch or dinner.
More poriyal recipes from South Indian cuisine are given below