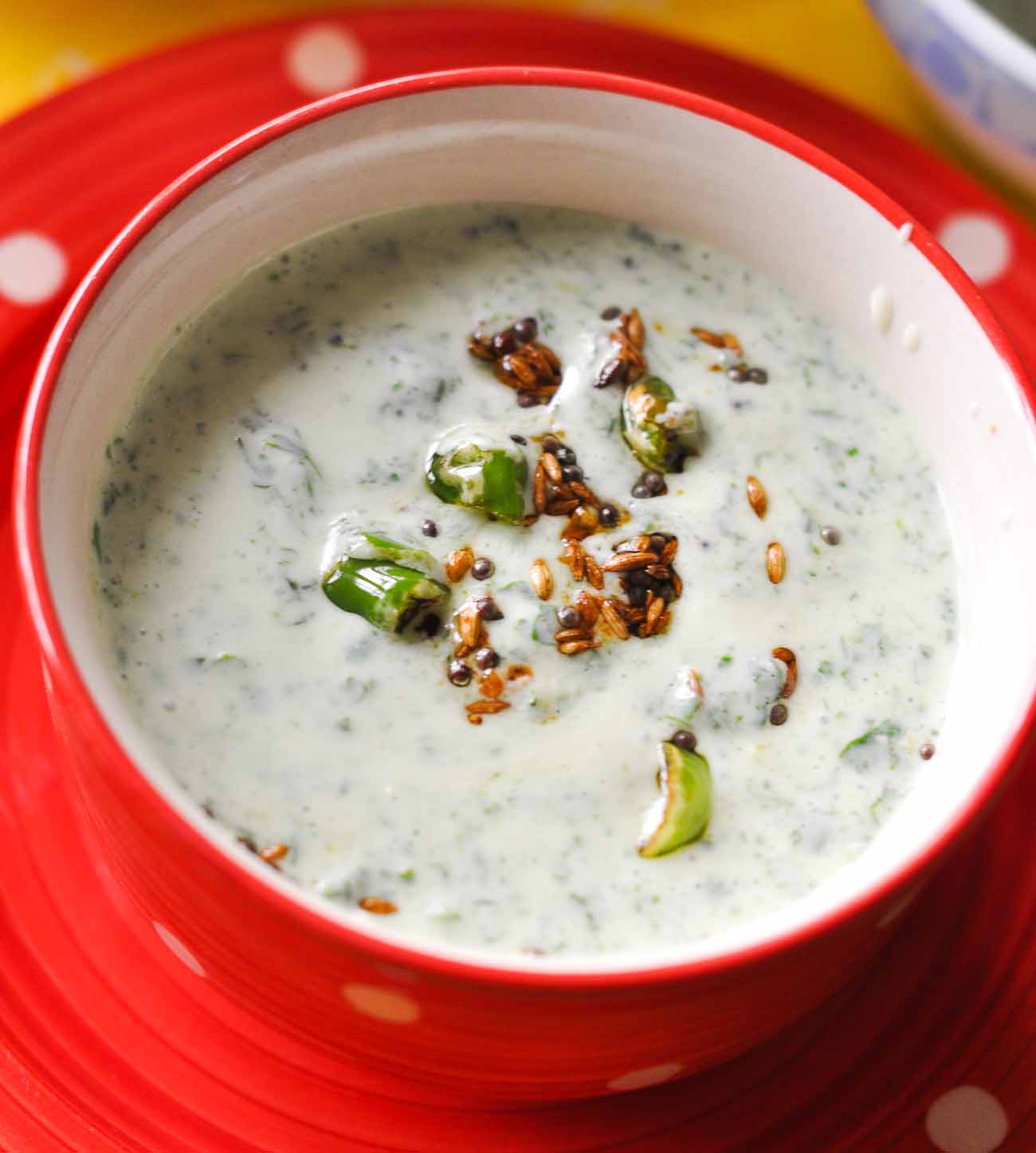 Raw Mango Raita Recipe is an excellent way to make the most of the last of the mangoes as this wonderful season has almost come to a close. This raita is refreshing, cool and tasty, and goes equally well with rotis as well as rice dishes. The Raw Mango Raita makes a great accompaniment along with Mixed Rice Dishes and biryanis as well.
Raw mangoes are sour in taste. When added with curd the raita becomes refrengly tangy and tastes wonderful. The red chilli powder and the tadka added to the mango raita balances and compliments the tangy flavours wonderfully. 
Serve Raw Mango Raita Recipe with Spicy Paneer Pulao With Vegetables for a tasty lunch.
If you like this recipe, you can also try other Raita recipes such as