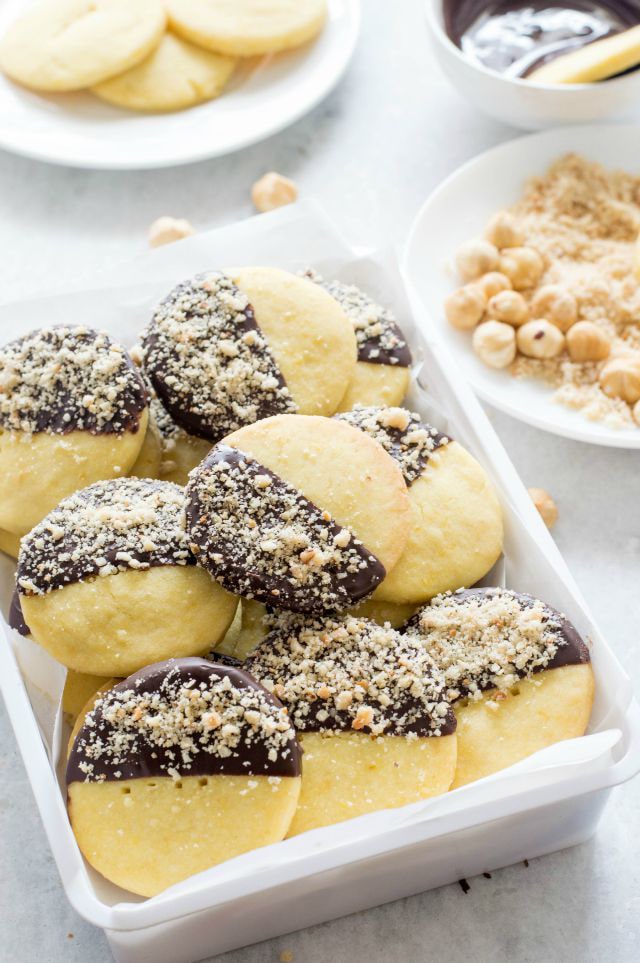 Orange Zested Shortbread Cookies Recipe makes a rich, melt-in-the-mouth kind of cookie that is everybody's favourite! These cookies can be prepared with minimal number of ingredients. They're versatile and form the base for many variants. In addition, this recipe is eggless/egg-free making it easier for vegetarians to consume too. This recipe uses the winning combination of orange and dark chocolate, but you can also flavour and shape them as you desire to make them apt for many occasions.
Serve Orange Zested Shortbread Cookies Recipe (Egg Free/ Eggless) with Masala tea recipe and Baked Mathri.
Did you know: Dark chocolate is packed with so many nutrients to positively impact health, that it is now called a superfood. Made from the seed of the cacao tree, it is one of the best sources of antioxidants and pure dark chocolate (not to be mistaken with sweetened milk chocolate) can lower the risk of heart disease. Also loaded with healthy substances like flavonoids and theobromine, dark chocolate with at least 70% (or higher) cacao (or cocoa, which is cacao in its roasted, ground form) has the potential to lower blood pressure, improve blood flow, raise HDL (good cholesterol) and prevent LDL (bad cholesterol) from oxidation.
Here are a few more cookie recipes that you might be interested in:
Read more