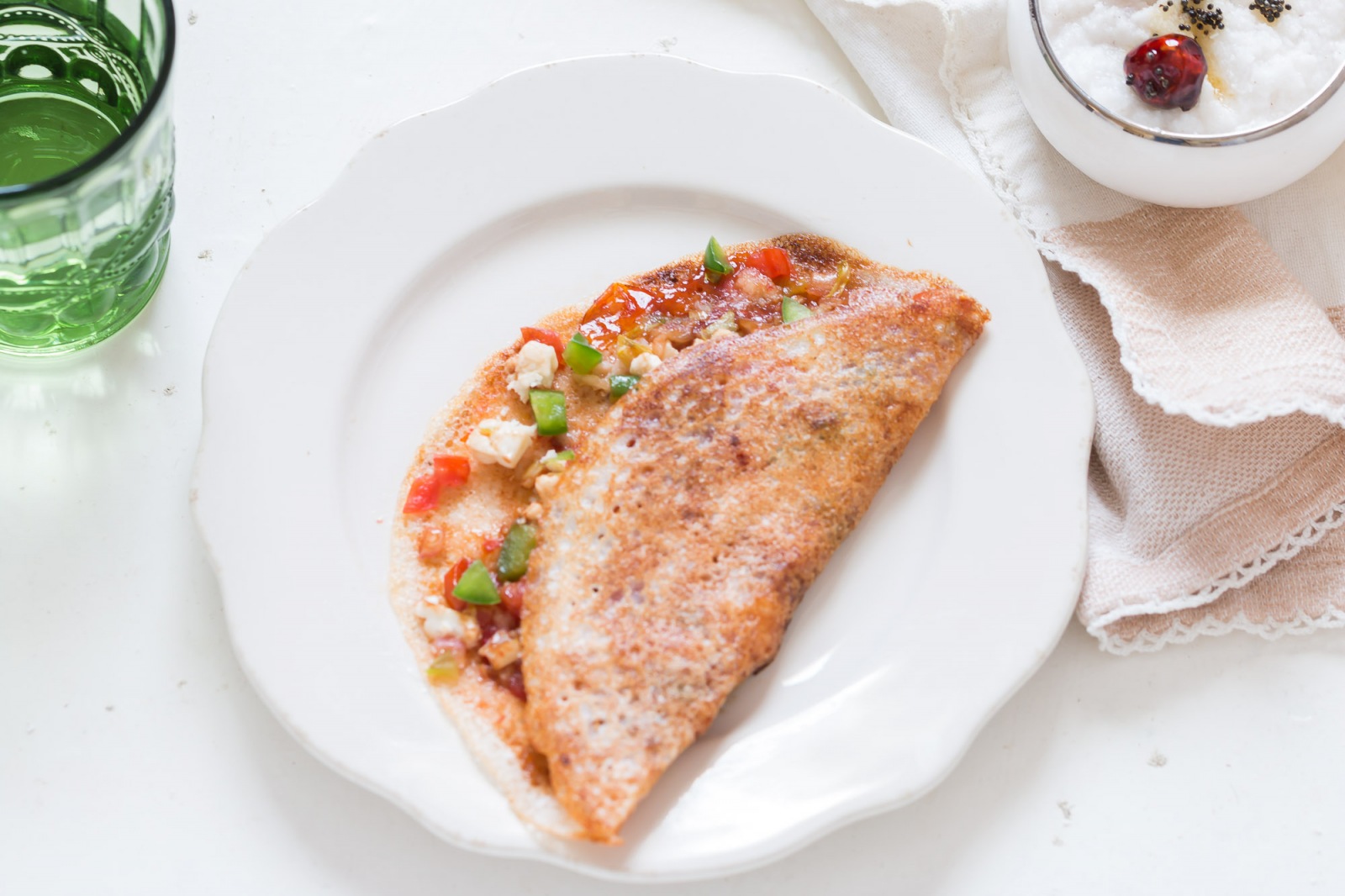 Paneer Chilli Dosa is a healthy fusion breakfast dish. Dosa is loved by all especially kids. The filling for this dosa is full of nutrition from the vegetables and paneer. the Paneer chilli filling is easy to make and has the familiar flavours of Indo chinese. 
Paneer Chilli Dosa can also be served when you have guests. It makes a great party food and can be served for your family get togethers. Everyone will surely fall in love this yummy dosa recipe.  
You can serve Paneer Chilli Dosa with Tomato Chutney or any other chutney of your choice and  South Indian Filter Coffee Recipe With Filter Coffee Powder.
You may also like other dosa recipes also, try them at home and enjoy with your family.
Read more