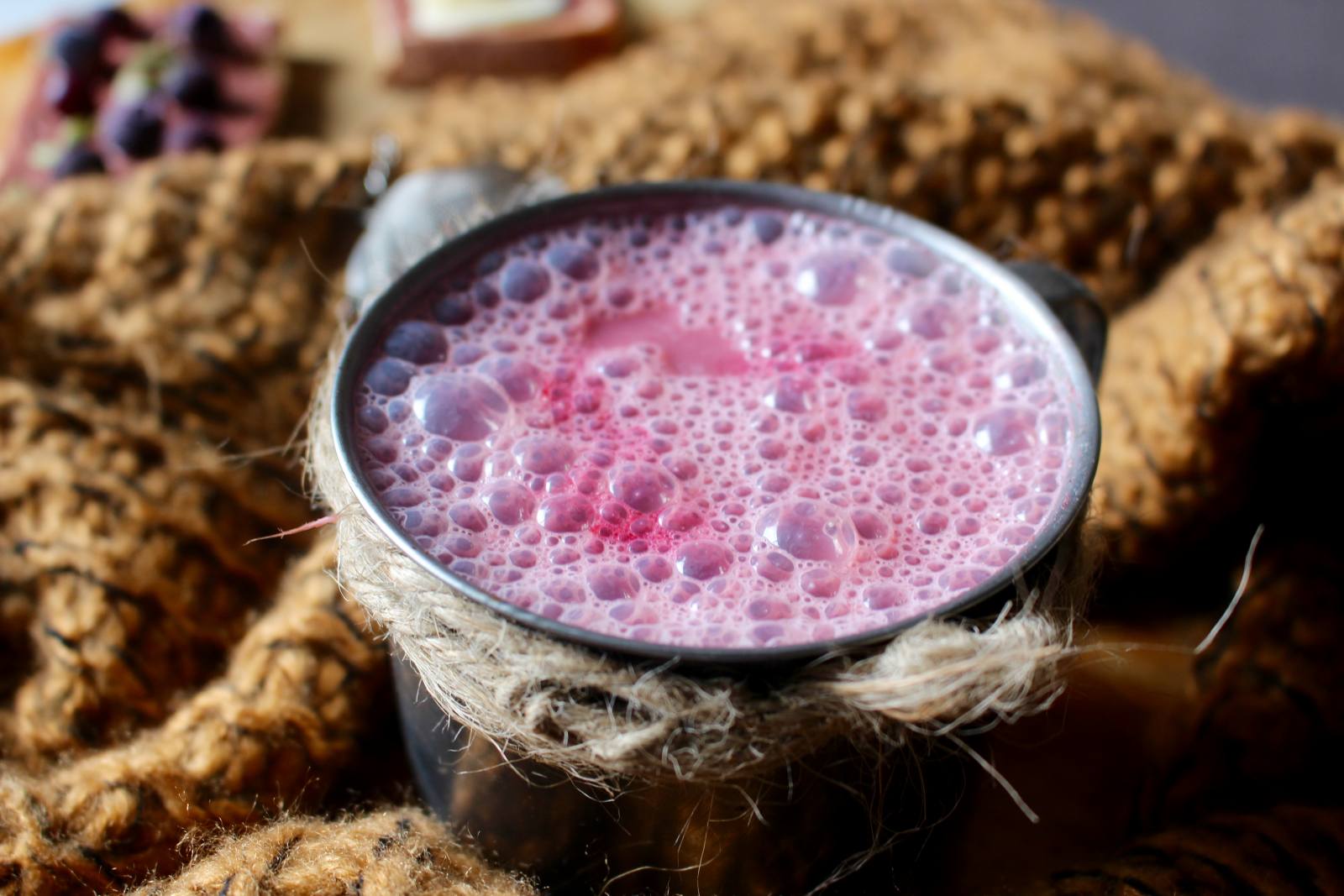 Beet Latte is a healthy warm drink that can be had on a lazy. You can have your caffeine in a healthy way through this Beet latte. It is blood-boosting and immune boosting drink which has a good colour. A good drink to keep your immune system healthy from the changing climate and cold.  
You can make beet juice using an extractor alternately you can blend in beets in a mixer jar with few teaspoon of water and filter it with a mesh sieve. Use the pulp in roti dough or dosa batter this helps to save the remaining nutrition in the beet.
You can add coffee in place of cocoa if that's your preference. Regular dairy milk can also be used in place of almond milk. Coconut milk gives you a luxe feeling and this must be stirred in the beginning.
Serve the Beet Latte for breakfast with some Chocolate Buckwheat Pancake. 
Here are few more Latte Recipes which you may wish to try 
Read more