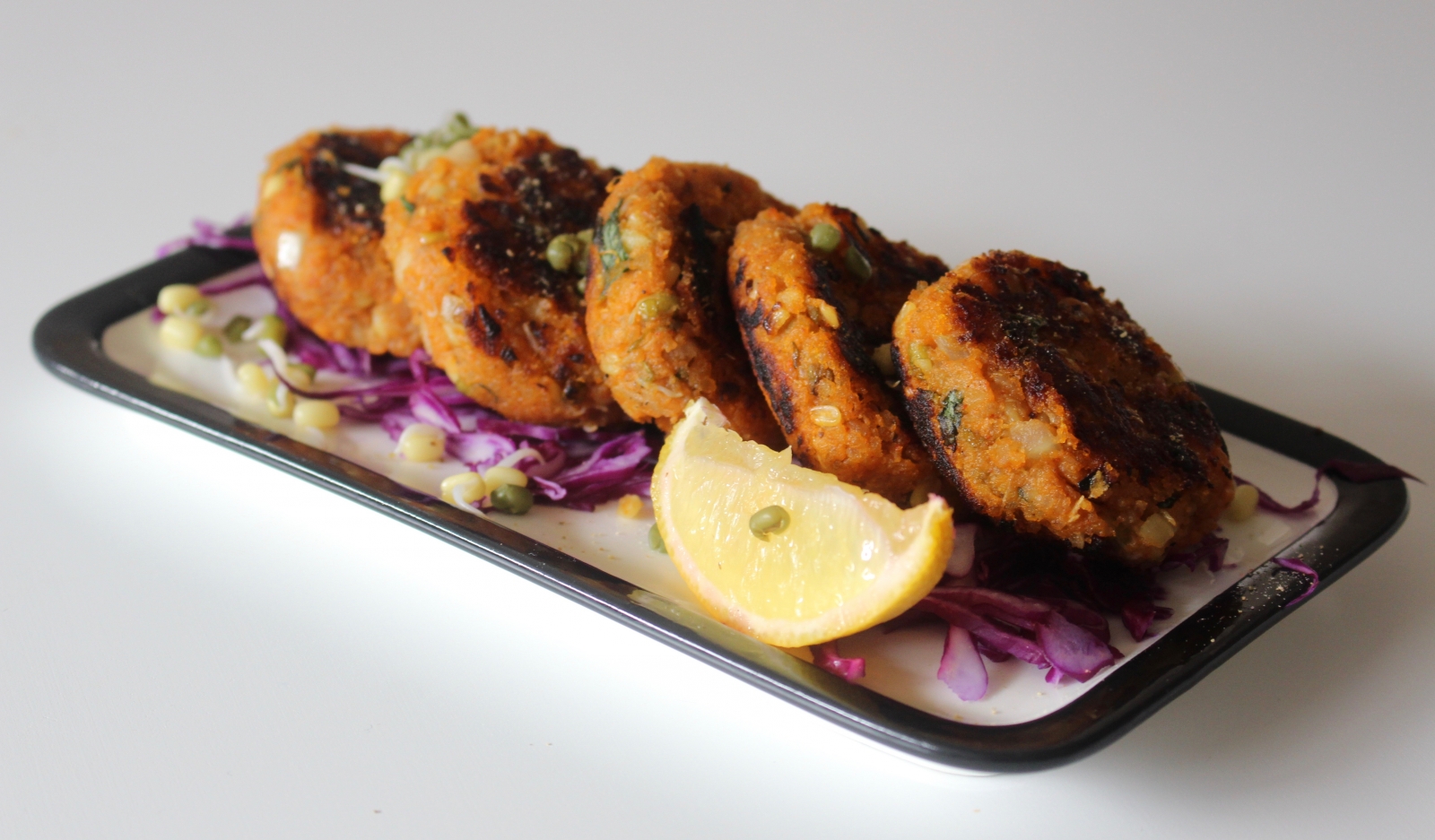 Sweet Potato And Moong Sprouts Cutlet recipe is an easy and a healthy cutlet recipe to try. Loaded with healthy carbs and proteins, it is filling and appetizing as well.
Eating between meals can be made interesting with a little bit of preparation. It is also important to choose something healthy to eat or it is easy to pile on unwanted calories from processed food. This is a healthy recipe enriched with protein from sprouted moong. And using Poha powder to bind makes this gluten free. Eat this as an entree or evening snack.
Serve Sweet Potato And Moong Sprouts Cutlet along with Dhaniya Pudina Chutney and Date Tamarind Chutney as an appetiser.
If you like this recipe, you can also try other Cutlet recipes such as
Read more