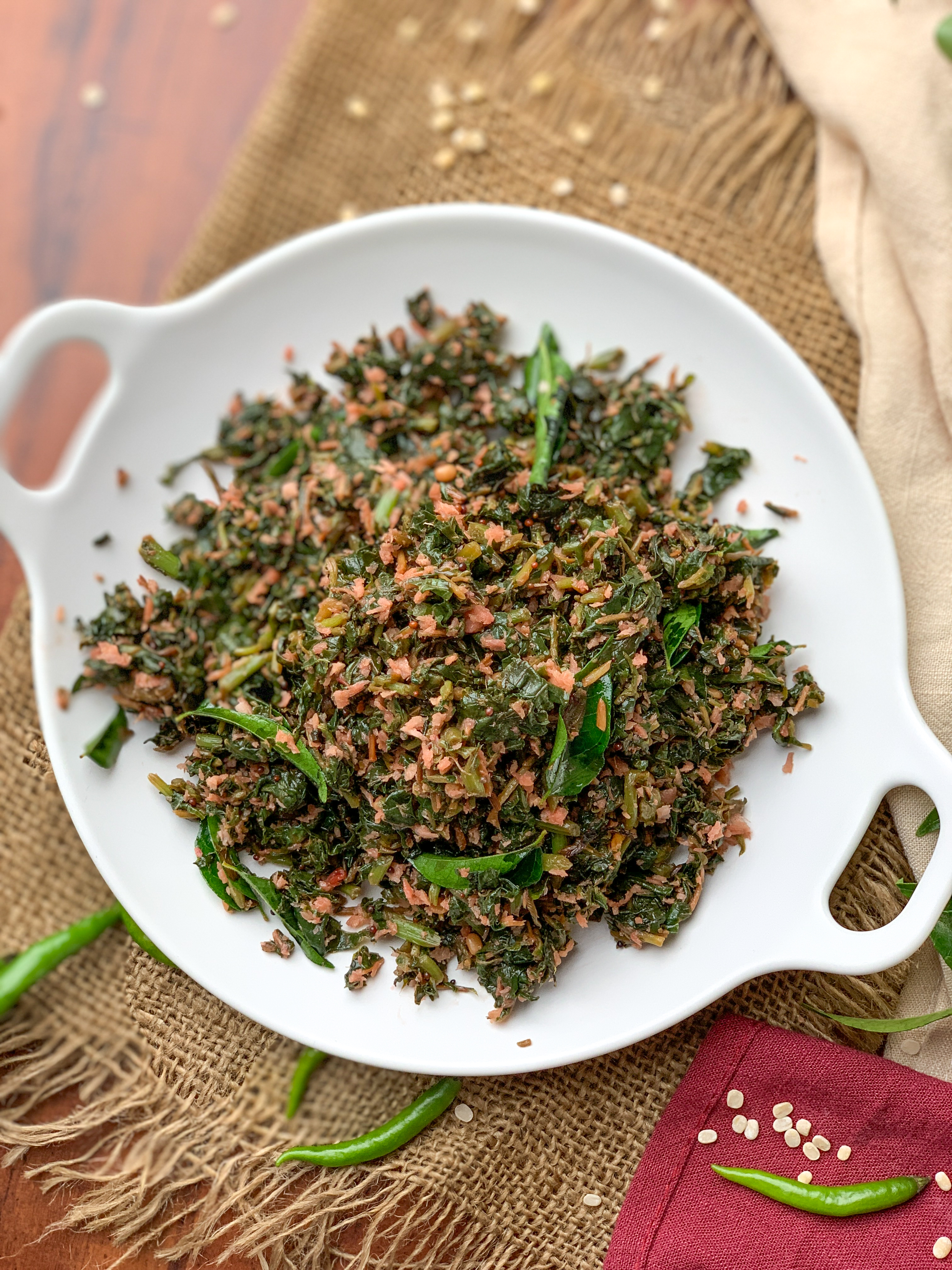 The Thandu Keerai Poriyal Recipe is a wholesome recipe made from Amaranth leaves, that is steamed and stir fried with a simple seasoning. Amaranth is a very nutritious green leafy vegetable, that is packed with taste when it is eaten in a steamed form. The recipe is simple, uses less oil and perfect for diabetic friendly diet.
Did you know:  Asafoetida has lot of medicinal value. According to Ayurvedic medicine, it is used for breathing problems including chronic bronchitis and asthma. It is also used for digestion problems including intestinal gas, upset stomach, irritable bowel syndrome and so much more.
And hence ensuring that we use a good quality hing (SSP Asafoetida) is extremely essential. The good part about SSP Asafoetida is that it has no Arabic gum and hence it has strong intense flavors, thereby using just a pinch would be just perfect for a dish.
Serve the Amaranth Keerai Poriyal Recipe along with a Sundakkai & Methi Leaves Sambar, Spicy Potato Roast (Urulaikizhangu Poriyal) and Steamed Rice to make a wholesome and complete meal.
If you are looking for more Green Leafy Vegetable Recipes, then you must try some of our favorites. 
Read more