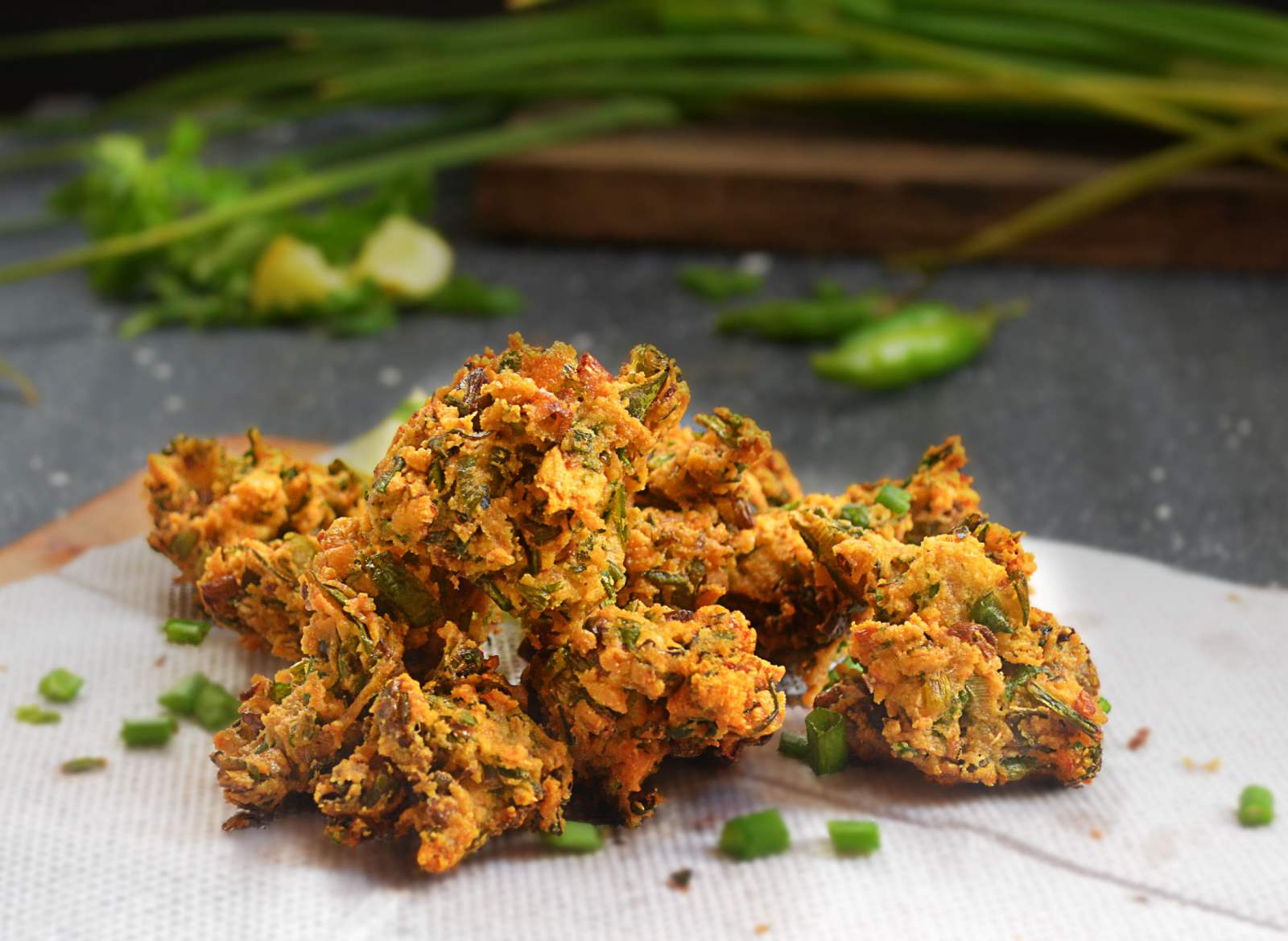 Spring Onion Pakoda Recipe is a deep fried spring onion fritters which are crunchy and taste absolutely yum.Chopped spring onion is mixed with rice flour batter and gram flour along with crushed roasted coriander seeds and a few other ingredients to make a mouthwatering pakoda. 
The key to making Crispy Spring Onion Pakoda is that you need to add very little water to make a thick batter. If you make a thin batter then the spring onion pakodas will not be crunchy.
It is an easy recipe to make during cold evenings and rainy days or even when there's an unexpected guest at home.Done in a giffy, these Spring Onion Pakoda Recipe tastes best when served hot.
Serve Spring Onion Pakoda Recipe as an evening snack along with mint chutney and Masala Chai .
If you like this recipe, take a look at more snacking options
Read more