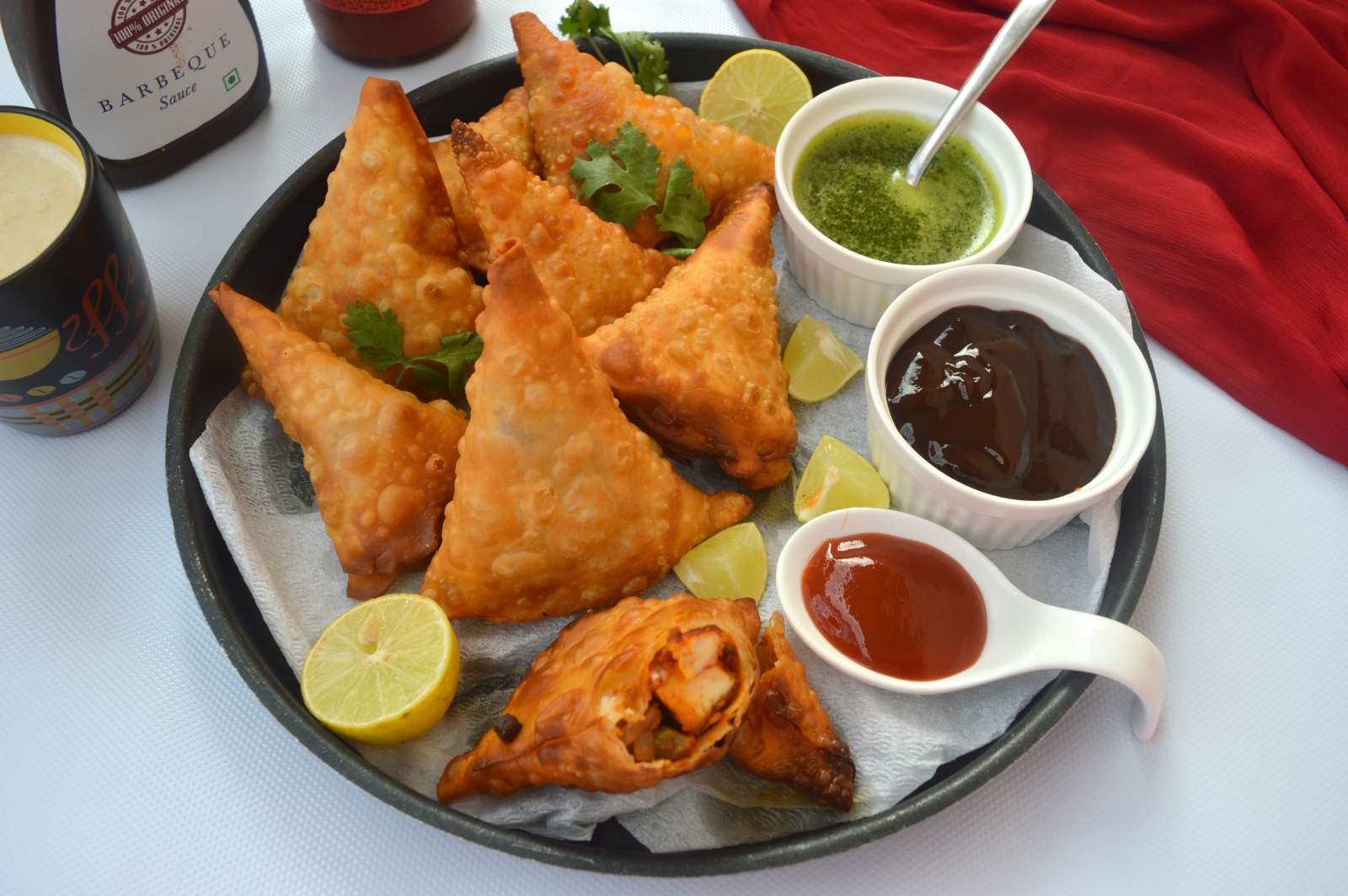 Tandoori dishes has its history from the Indian Subcontinent and it is usually prepared with any Meat or Vegetables usually marinated in yogurt and spices and then grilled.
Samosa is a popular street food across India and many fillings are stuffed inside these favourite tea time snack. 
Here is  a fusion samosa recipe where marinated Paneer cubes are grilled and cooked in a Masala and then stuffed inside a flaky pastry and deep fried . You can even bake these delicious samosa and they taste just as good as the fried version.
Tandoori Paneer Samosa Recipe can be served Along with Green Chutney, Tamarind Chutney or Tomato Sauce along with a cup of Masala Chai.
If you like more tea time recipes, here are a few more samosa recipes
Read more