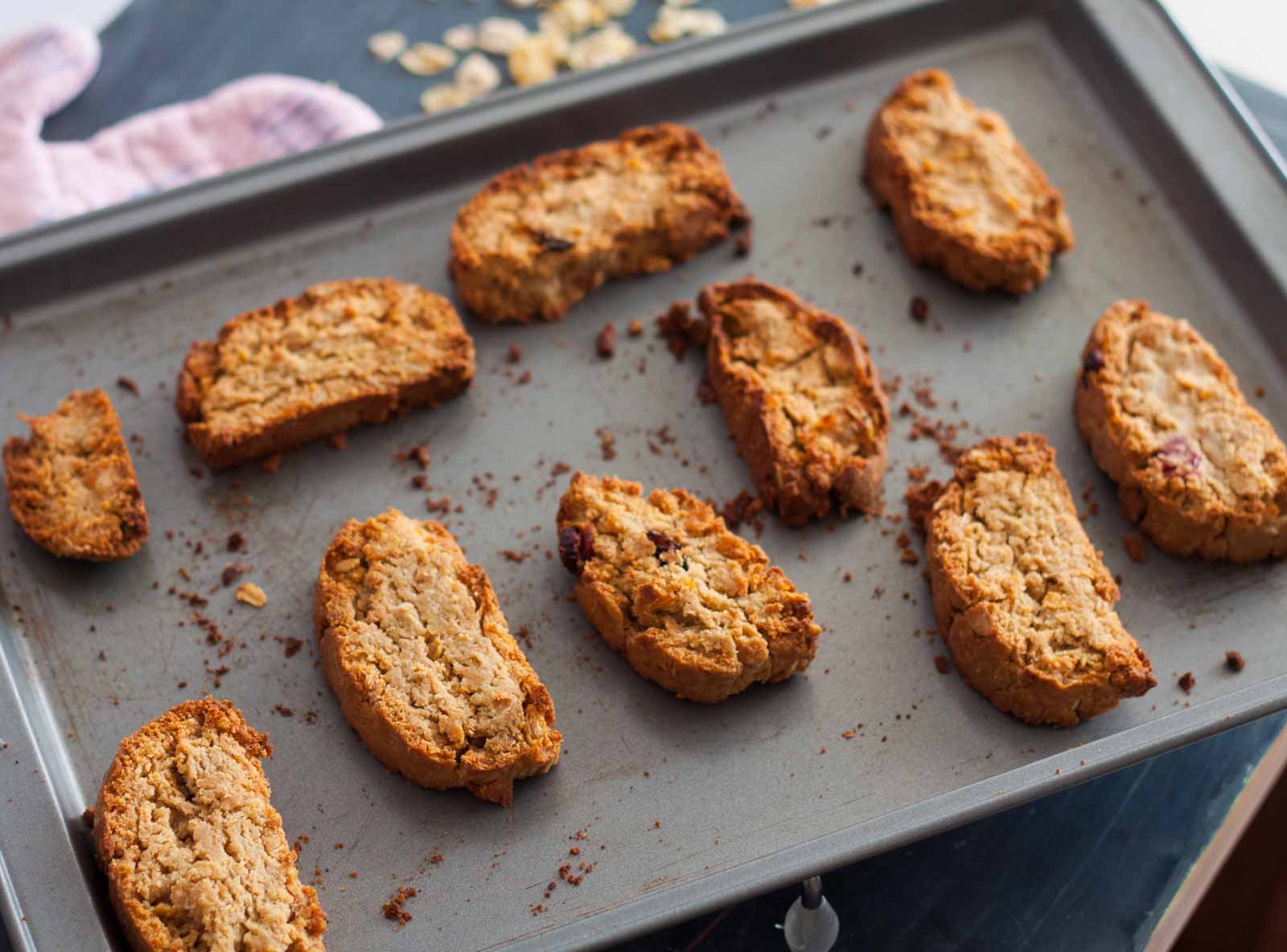 Muesli Olive Oil Rusk Recipe is a variation to the usual rusk but made healthy. Rusks are usually double baked like how a biscotti is done. It is baked in the form of a log and then sliced and baked again till it crisps up. The recipe is purely made from whole wheat, muesli and olive oil without any addition of butter or Maida.
Muesli is high in dietary fiber and hence if you want to add fiber into your and your kids diet then you can bake these rusks.On the other hand Olive oil helps in moisturizing your skin and in turn improves skin health.
Serve the Muesli Olive Oil Rusk Recipe as a tea time snack with Masala Chai Recipe.
If you are looking for more Tea Time Snacks here are some: 
Read more