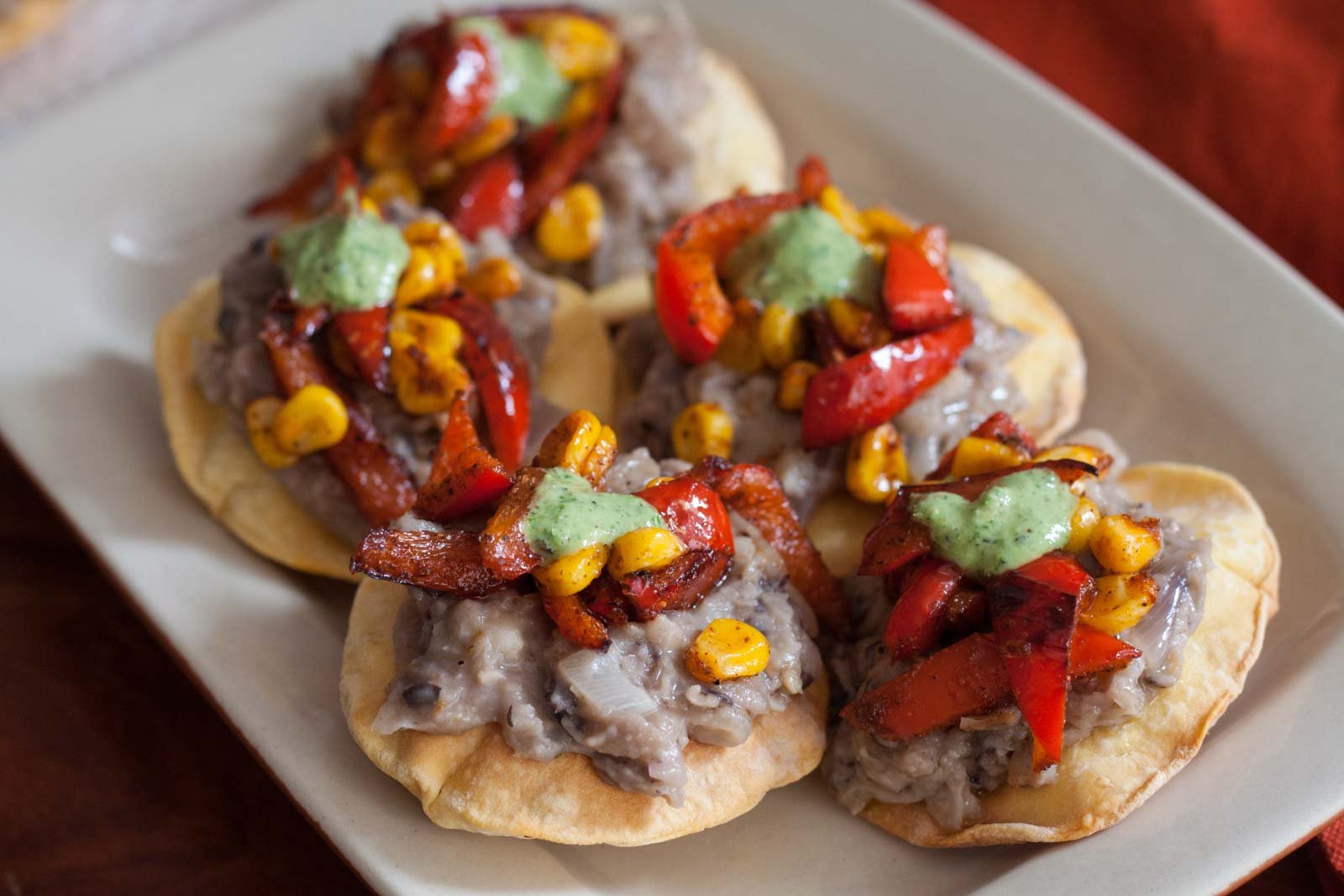 Mexican Corn and Bell Pepper Tostadas Recipe is a lovely appetizer that you can create for your Sunday lunch. Crispy corn tortillas are topped with creamy soya bean dip and sautéed bell peppers and sweet corn. The recipe is that simple and all you have to do is to keep the tostada and the dip ready.
Usually in Mexico the leftover tortillas are dried over the sun till it becomes crispy and is used as a tostadas or as nachos.  But in this recipe we have oven baked the tortilla to create a crispy chip.
Serve the Mexican Corn and Bell Pepper Tostadas can be served before a quesadillas or an enchiladas to enjoy your Mexican Sunday meal.
If you are looking for more Tostadas recipes here are some: 
Read more