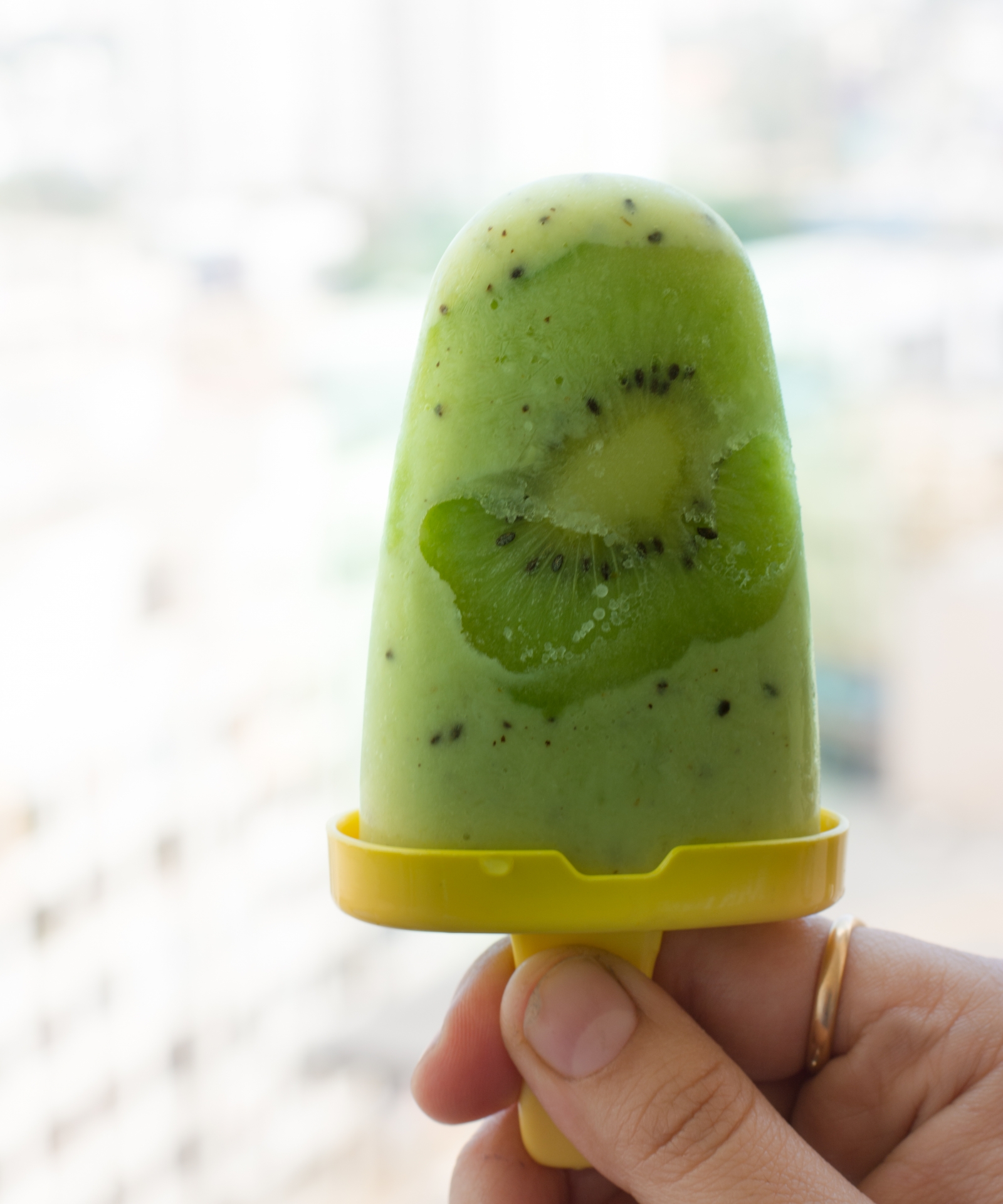 Our Kiwi Popsicle Recipe, is a yummy, healthy, and flavorful Popsicle that is also sugar free. The tart from the kiwis is balanced beautifully with the sweetness of the honey. This Popsicle recipe will sure become a family favorite.
You can also serve these Popsicle to kids as an after school snacks and we are sure, they will enjoy every bite of it.
Did You know: Kiwi is the most nutritious fruit and has more Vitamin C than Oranges. It is loaded with antioxidants and is good for your skin and eyes.
Serve Kiwi Popsicle as a dessert after your delicious Italian meal of Aglio Olio Pasta and Perfect Gooey Mozzarella Garlic Bread Recipe. 
If you like this recipe, you can also try other Popsicle recipes such as
Read more