Eggless Oats Cranberry Almond Cookies Recipe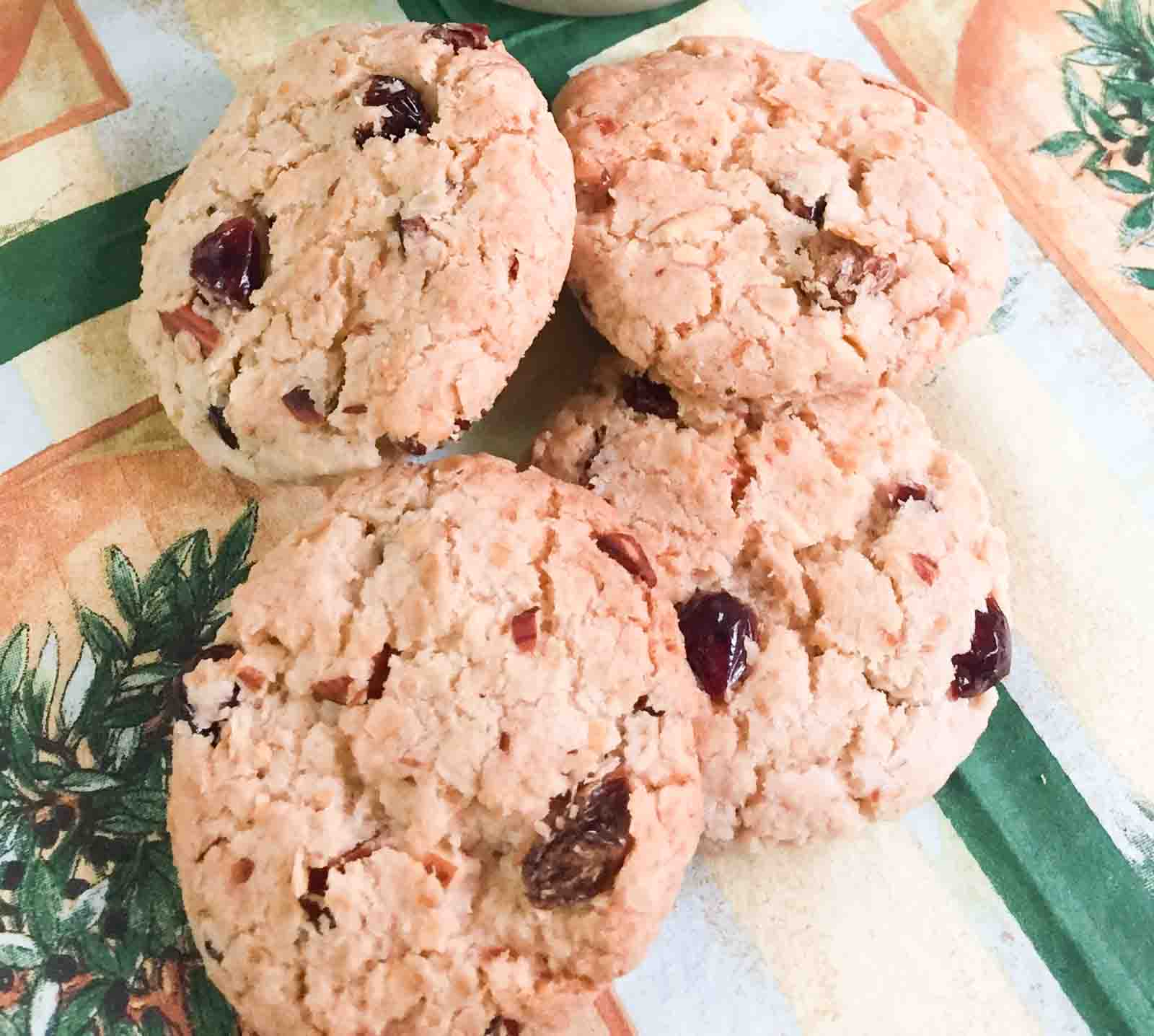 To begin making Eggless Oats Cranberry Almond Cookie Recipe, preheat your oven at 180 deg for 20 minutes. Line a baking tray with parchment paper and keep aside. 
In a bowl, cream together icing sugar and cold cubed butter until the sugar and butter are well combined with a wooden spatula. 
Next add in the vanilla essence to the sugar and butter mixture. Mix well and keep aside
In another bowl, sieve the whole wheat flour, toasted oats , cranberries and almonds along with a pinch of salt. 
Knead this mixture like a dough and add a tablespoon of milk if necessary to bind it together. 
Mix the ingredients well until you get a tough dough like texture. 
Make small balls out the cookie dough and place it on the baking tray. Make sure the Eggless Oats Cranberry Almond Cookie dough are not rolled too tight, else it might not bake evenly. 
Initially bake the Eggless Oats Cranberry Almond Cookie for 15 minutes at 180 degrees. After 15 minutes, increase the temperature to 200 degrees and bake for an additional 5 minutes until the cookie has a golden crust.
Remove the Eggless Oats Cranberry Almond Cookie from the oven and allow the cookie to cool on a wire rack. Once cooled, store the Eggless Oats Cranberry Almond Cookie in air tight containers.
Serve these delicious Oats Cranberry Almond Cookies as an evening snack along with a cup of Punjabi Style Espresso Coffee or Golden Detox Tea. 
You can also pack these cookies as a delicious snacks in your kids snack boxes.
Thanks to the Courtesy of :

https://www.archanaskitchen.com/eggless-oats-cranberry-almond-cookies-recipe