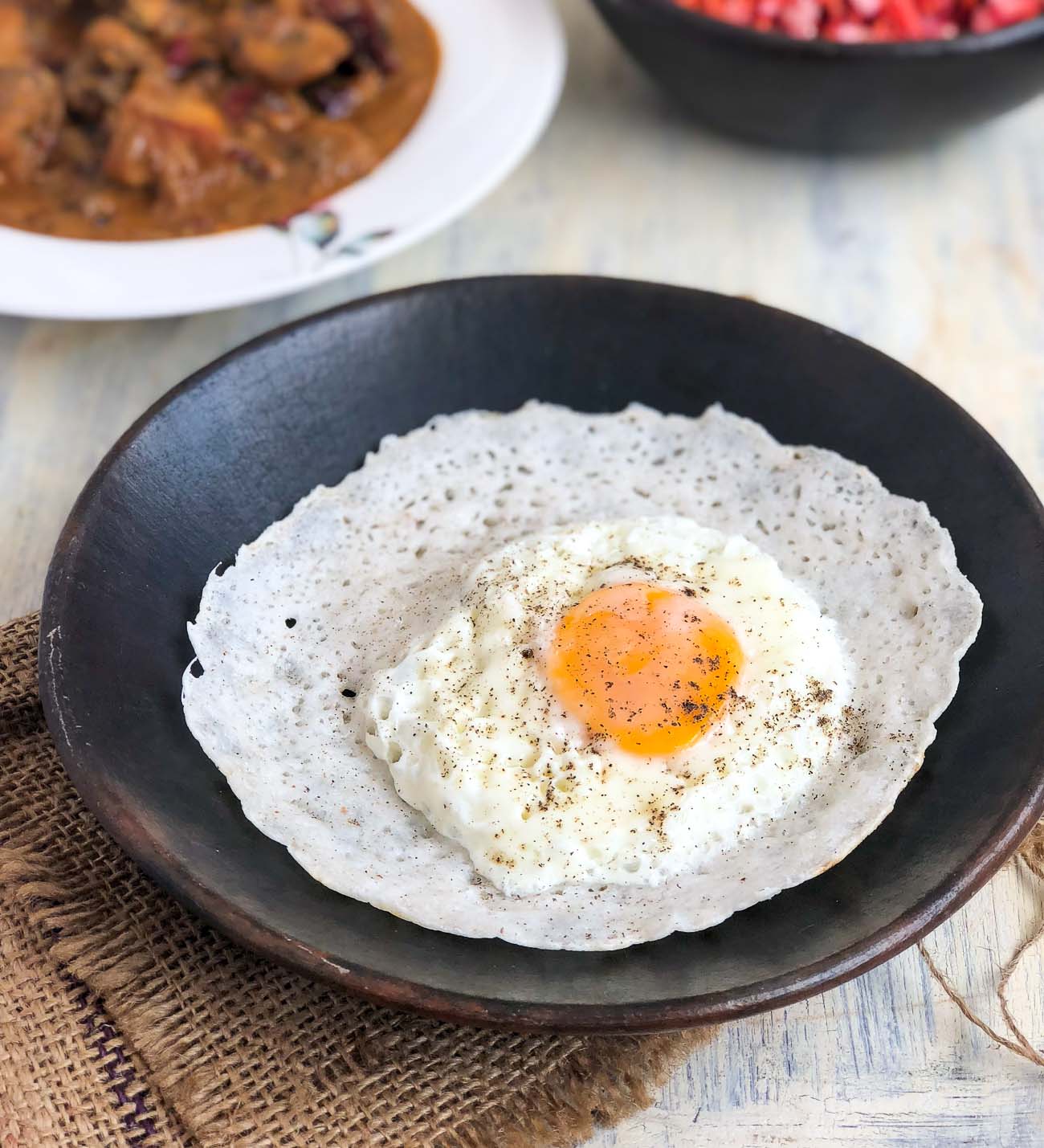 Sri Lankan Muttai Appam Recipe is an authentic appam made with the addition of an egg in the center of the appam.  The only preparation here is to soak and grind the appam batter and allowing it to ferment. It tastes great with any South Indian curry and can be made for your everyday meals.
Sri Lankan Muttai Appam Recipe also can be serve for a weekend breakfast with any chutney or sambol of your choice. The egg in the Sri Lankan Muttai Appam is not cooked completely and it has a runny center. 
Serve Sri Lankan Muttai Appam Recipe along with Sri Lankan Chicken Curry Recipe or Sri Lankan Egg Curry Recipe, finish off with a dessert of Watalappan Recipe for a complete Sri Lankan meal.
Try our other Sri Lankan Recipes: 
Read more