The Bread Pudding Recipe with Baileys Irish Cream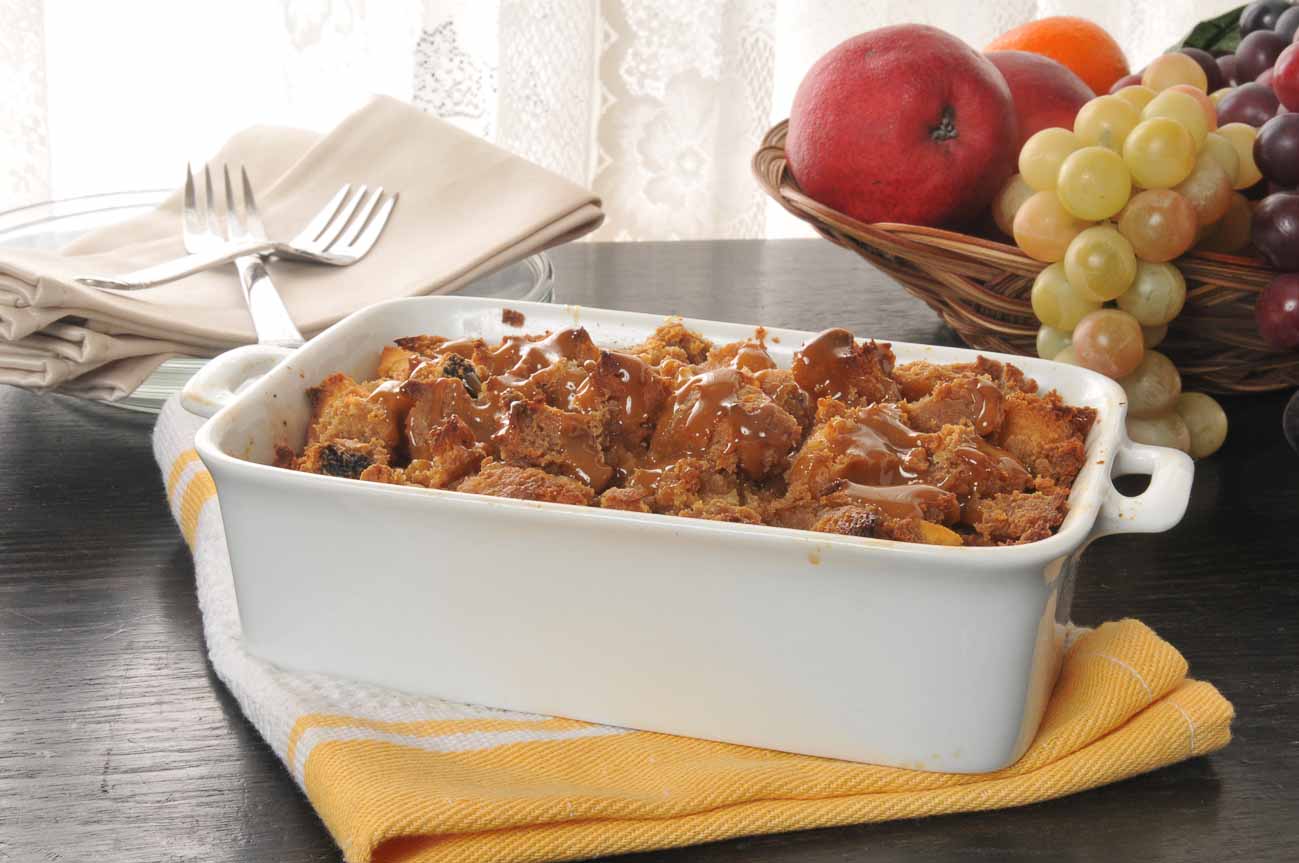 To begin making the Bread Pudding recipe, preheat the oven to 180 degree celsius and grease a baking dish in a large bowl.
In a mixing bowl, cream the butter, sugar, and vanilla essence until soft and fluffy using a hand whisk. 
To this add the eggs and continue to beat until it is well combined with the butter and sugar. 
Continue to beat and pour in the milk and the heavy cream and beat until just combined.
Keep this custard mixture aside. 
Next butter the bread slices and cut each slice into 4 triangles. Layer the bread slices with the butter side up on the baking dish. Next layer the bread slices with the mashed bananas, then walnuts and then the chocolates.  Repeat to make one more such layer. 
Drizzle over the Baileys Irish Cream and then finally pour in the custard mixture until you see the milk come up to the pan.  Leave to stand for around 20 minutes before you can place it to bake in the oven.
After 20 minutes, place the pudding in the preheated oven and bake for about half an hour, until set around the edges but still wobbly in the middle. Once done remove from them oven and allow it rest for 10 minutes before serving. 
Serve the The Bread Pudding Recipe with Baileys Irish Cream as a party dessert after a meal of Mexican Vegetarian Bean & Cheese Enchiladas Recipe and Blueberry and Lemon Iced Tea Recipe.
Thanks to the Courtesy of :

https://www.archanaskitchen.com/the-baileys-irish-cream-bread-pudding