Pizza Flavoured Idli Muffins Recipe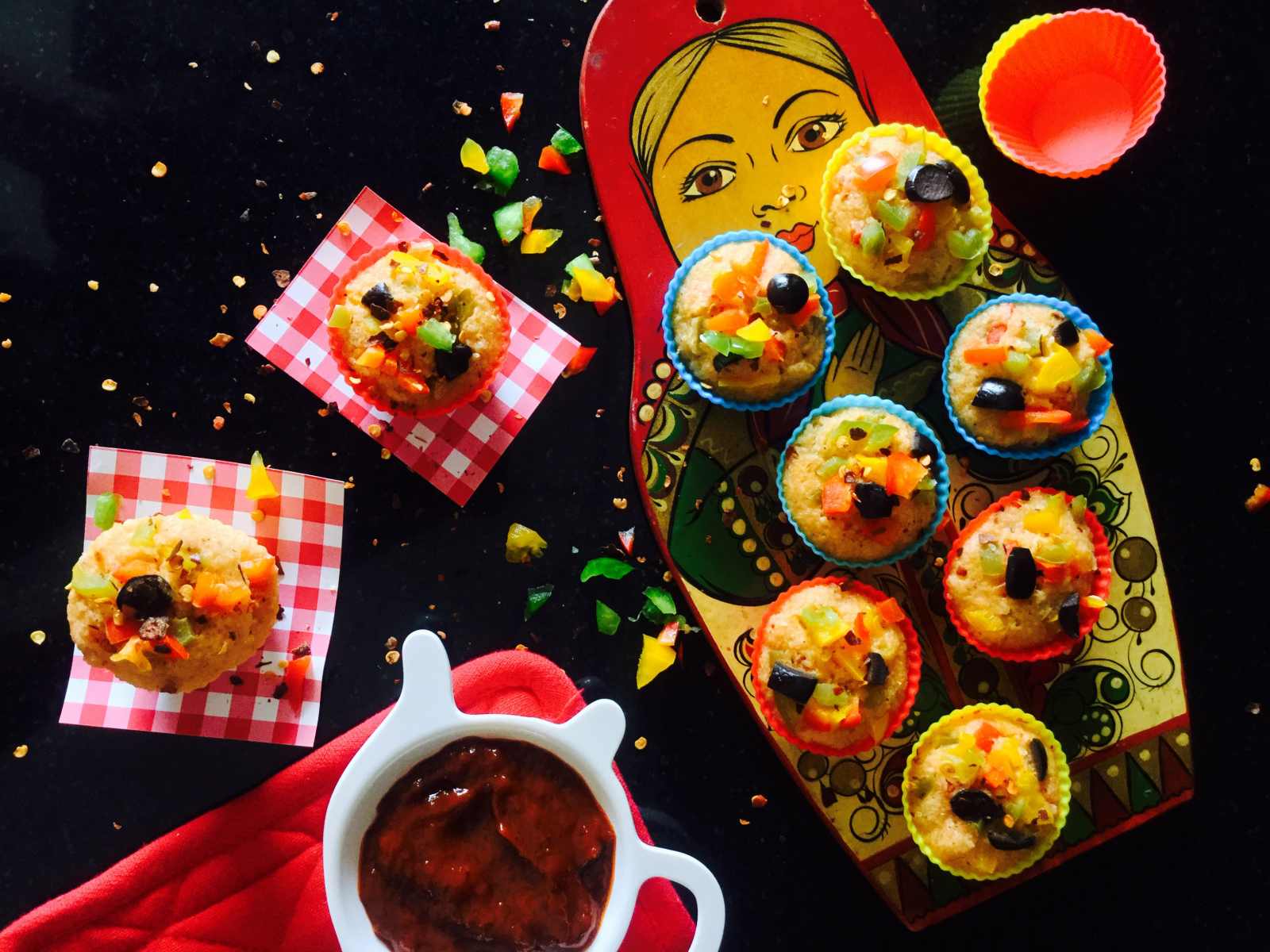 To begin making the Pizza Flavoured Idli Muffins Recipe, soak the Idli rava and urad dal separately overnight or for 4-5 hours.
Grind the urad dal to a smooth consistency in a mixer grinder, add the drained rava to the dal batter and mix till incorporated. Cover it and keep aside for 3 to 4 hours.
Add the chopped capsicums, onions, olives, jalapeños, corn, cheese, pizza sauce, pizza seasoning, red chilli flakes, salt to the batter and mix properly.
Leave few chopped veggies for the garnish.
Pour into small muffin moulds, garnish with some chopped veggies, oregano and red chilli flakes.
Steam them in a pressure cooker without the weight for 10 minutes, the first 5 minutes on high heat and the next 5 to 6 minutes on low heat.
Let them stay in the closed cooker for 2 minutes before unmoulding. Insert a toothpick and if it comes out clean, your muffins are cooked. If its not, steam for few more minutes.
Serve the Pizza Flavored Idli Muffins along with Masala Chai or Filter Coffee for tea party snacks or evening snacks. You can also pack these yummy treats in your kids Lunch Box or your snack box.
Thanks to the Courtesy of :

https://www.archanaskitchen.com/pizza-flavoured-idli-muffins-recipe