Delicious Breakfast Anda Ghotala Recipe With Butter Pav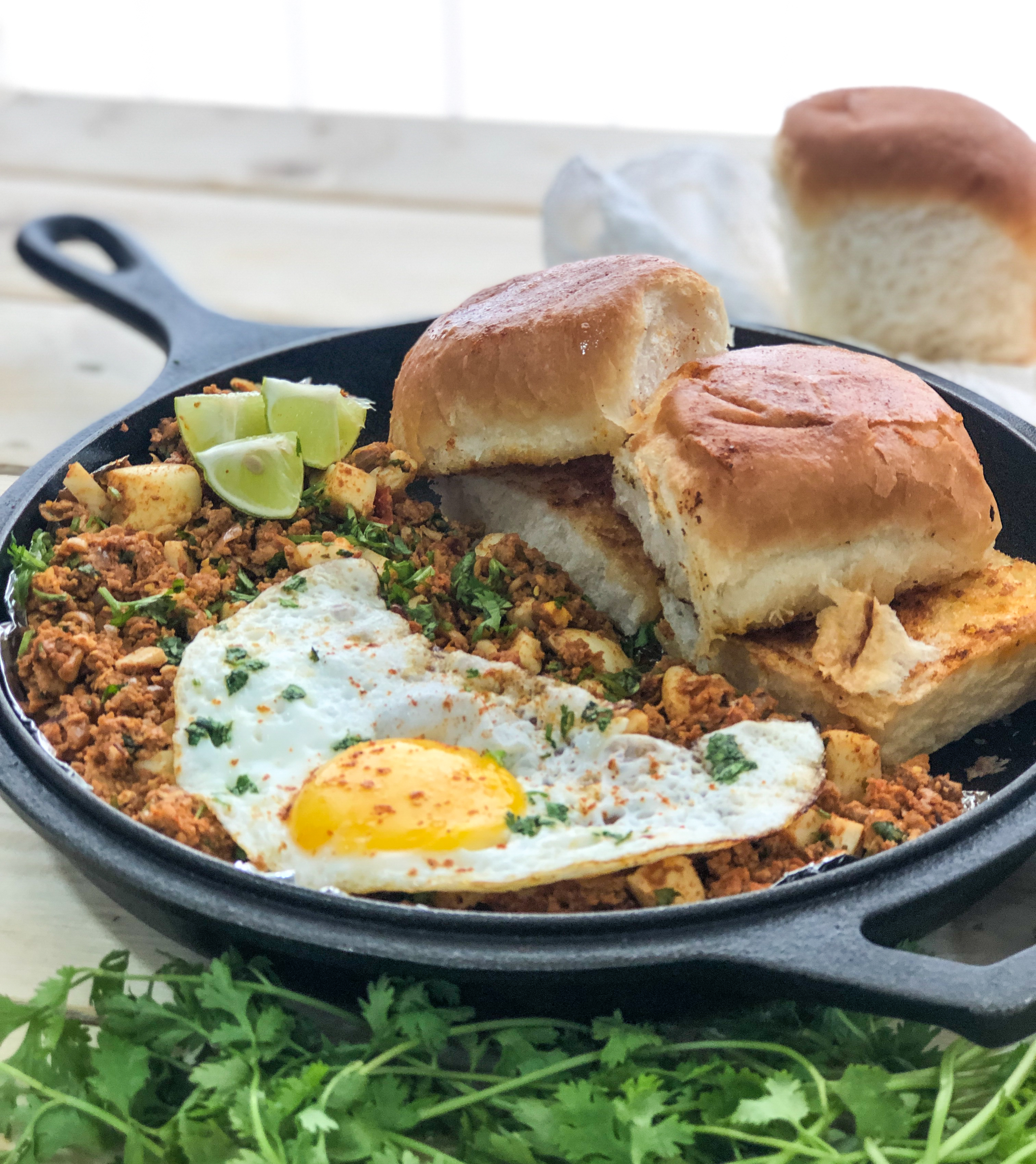 To begin making the Anda Ghotala Recipe, melt butter in a preheated pan.
To the melted butter, add the cumin seeds and once they begin to sizzle, add in the garlic and saute for a few seconds until their aroma wafts in the air. 
Next, into the pan, add the onions along with the green chillies. 
Cook the onions until they turn into a lovely golden colour. This will take about 4-6 minutes on medium heat, stirring occasionally. 
Once the onions have reached the desired golden colour, add the salt, turmeric powder, red chilli powder, coriander powder and cumin powder. Stir in the chopped tomatoes, sprinkle some water and cover and allow the tomatoes to become mushy. 
Cook the tomatoes for about 3-4 minutes, then open the lid and using a potato masher, mash the onion-tomato mixture well. To further season this mixture, add the pav bhaji masala and mix well. 
Break three eggs, in a bowl and gradually add them to the onion- tomato base on medium high heat. 
Mix vigorously to scramble the eggs in the onion tomato masala.
Once the eggs are well scrambled, add the chopped boiled eggs and mix until well combined. Check the salt and adjust to taste accordingly.
Turn off the heat and transfer the Anda Ghotala into a serving platter and set aside. 
Thanks to the Courtesy of :

https://www.archanaskitchen.com/delicious-breakfast-anda-ghotala-recipe-with-butter-pav