Transformation of the Day: Danica lost 80 pounds with a plant-based diet and an active lifestyle. As a busy mom and wife, she had to find the right work-life balance as she made her health a priority. Her husband, who is a chef and trainer, was there to support her every step of the way.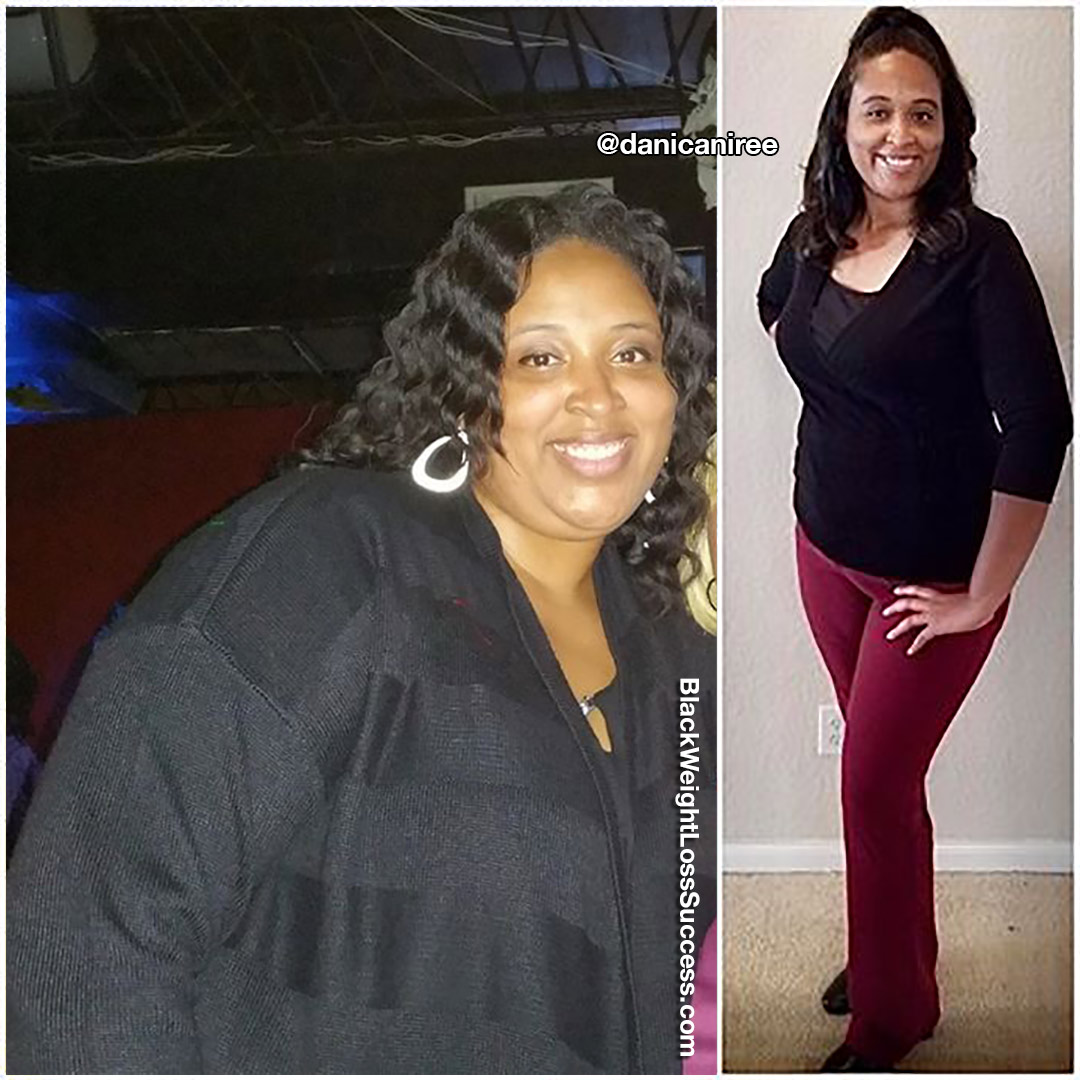 Being a working mom, wife, friend, and sister while staying healthy can be a challenge. However, at some point, you have to stop and find a work-life balance that supports your health, mentally and physically. 
What inspired you to keep going, even when you wanted to give up?
My family inspired me to keep going. I wanted to be healthy for them. My mom passed away from a disease called Scleroderma, and I often wonder if changing her diet could have helped her. You have to be mindful of what you put in your body and how it could affect you over time. I want to be healthy, enjoy my family, and sustain a good quality of life as long as I can. 
Having a good support system is also crucial. I'm not a good cook, but I was married to my chef and personal trainer. He helps me to survive and conquer the pursuit of a healthy lifestyle. I also watched him change the lives of his clients, as well. He is certified in personal training and fitness nutrition while owning a gym. So, there was no room for error. I have the best of both worlds.
How did you change your eating habits?
The most significant change I made was the way that I eat, and it was ultimately the key to my success. I had to see food differently! I increased my vegetable intake, eating less meat and more fruits and vegetables. We also try to buy organic and make vegan recipes as much as possible. 
Vegetarian and vegan recipes played a huge role in my transformation. The fun part was finding creative ways to take the foods that I love and create healthier versions of them. I have even created a Vegetarian recipe app.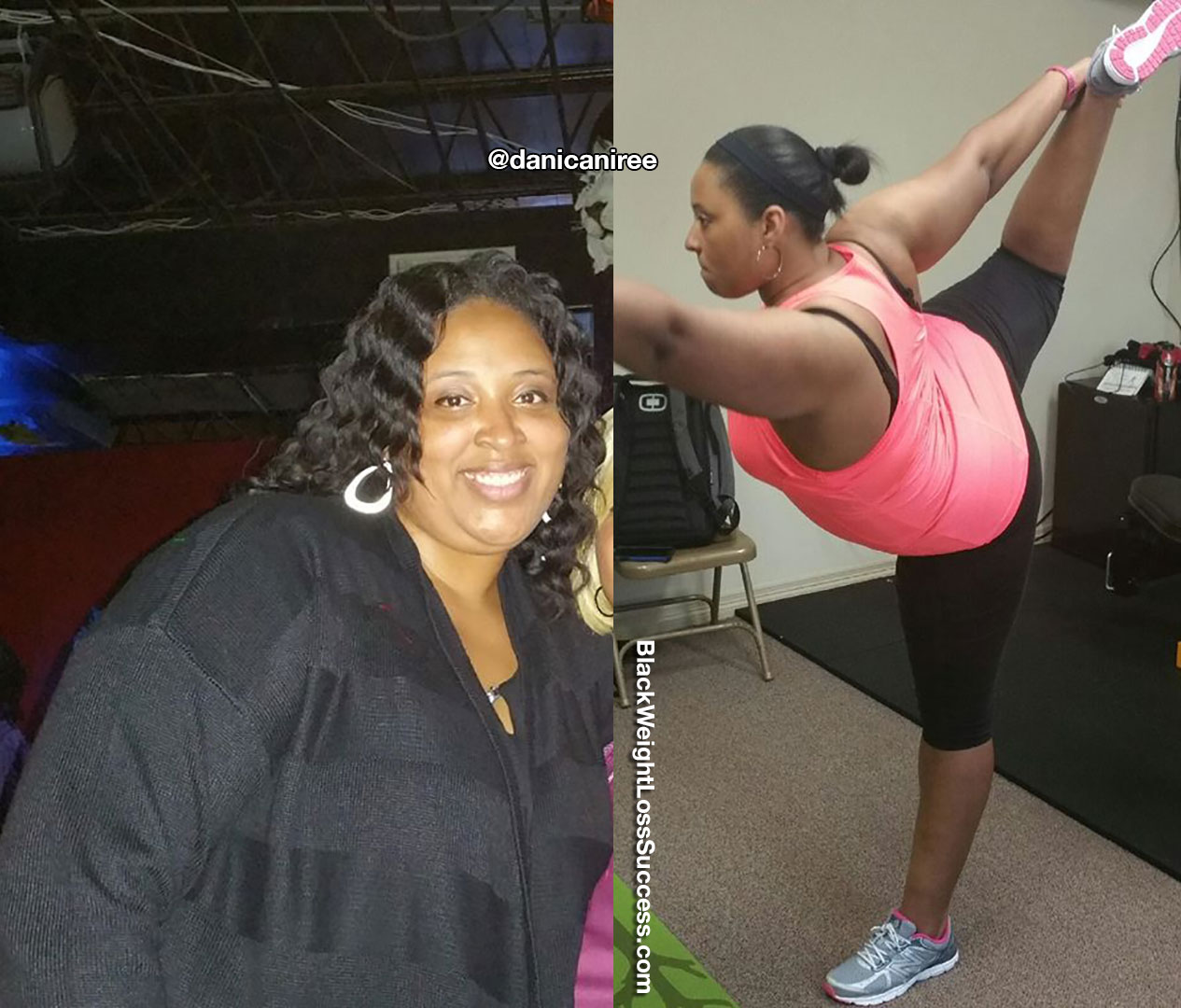 What did your workout routine consist of?
My workouts are mainly built around stretching. With two kids and a busy career, it can be challenging to find time to work out. I work out daily, but it's not your stereotypical workout routine. It's much more fun! From basketball with the boys, walking to the mailbox, walking to my meetings in between buildings, tire checks with my boss, roller skating, 5k walks, weight loss challenges with prizes, and Wipeout 5ks… 
Working out should be fun, and it's up to you to create an environment that allows you to win! 
Starting weight/Current weight
I've gone from 290 pounds in 2015 to 210 pounds in 2019. It has been a long journey, but the way I feel today makes it all worth it.
What is your height?
5'9″
What is the biggest lesson you've learned so far?
I learned patience and the importance of a support system. None of this happened overnight. Changing the way you think about food is key. Foods I never ate before I now eat, and I wish that I had started eating them when I was younger. Kale, purple onion, raw bell peppers, turmeric, ginger root, and cucumbers are perfect examples. They are all good for inflammation, indigestion, headaches and full of antioxidants. 
What advice do you have for people who want to lose weight?
For those who are new to this, know that even if you don't have a good day, you can make a plan to do better the next day. Don't be hard on yourself. Give yourself a chance to make a huge comeback. Stay encouraged everyone and embrace it. There's always a healthier alternative!
Instagram: @danicaniree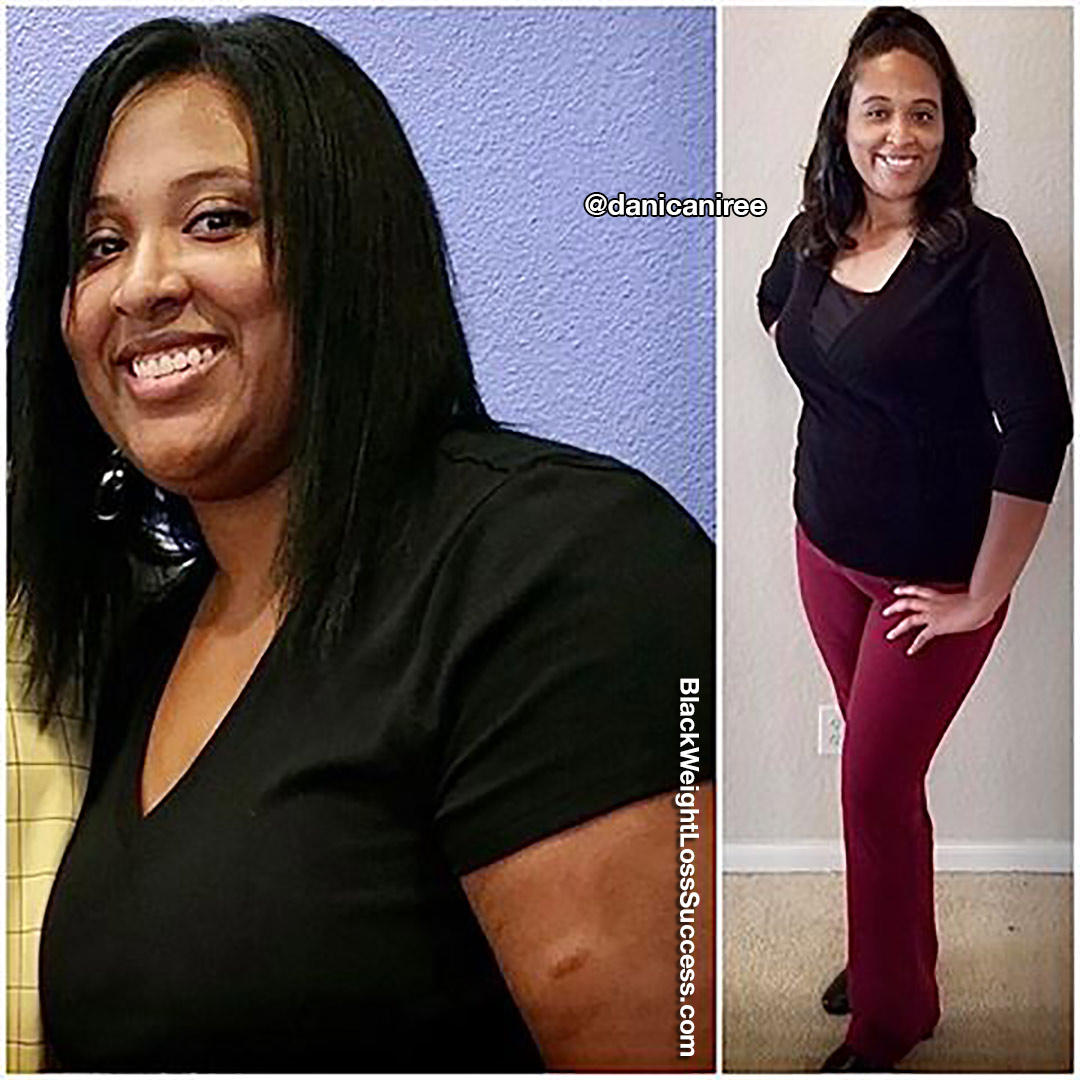 Disclaimer: Reference or link to any specific product, diet plan, exercise plan or service mentioned in the weight loss stories we share is for the information of our readers, and does not constitute an endorsement or recommendation by Black Women Losing Weight.
Thanks to the Courtesy of :

https://www.blackweightlosssuccess.com/danica-lost-80-pounds/