Baked Samosa Pinwheels Recipe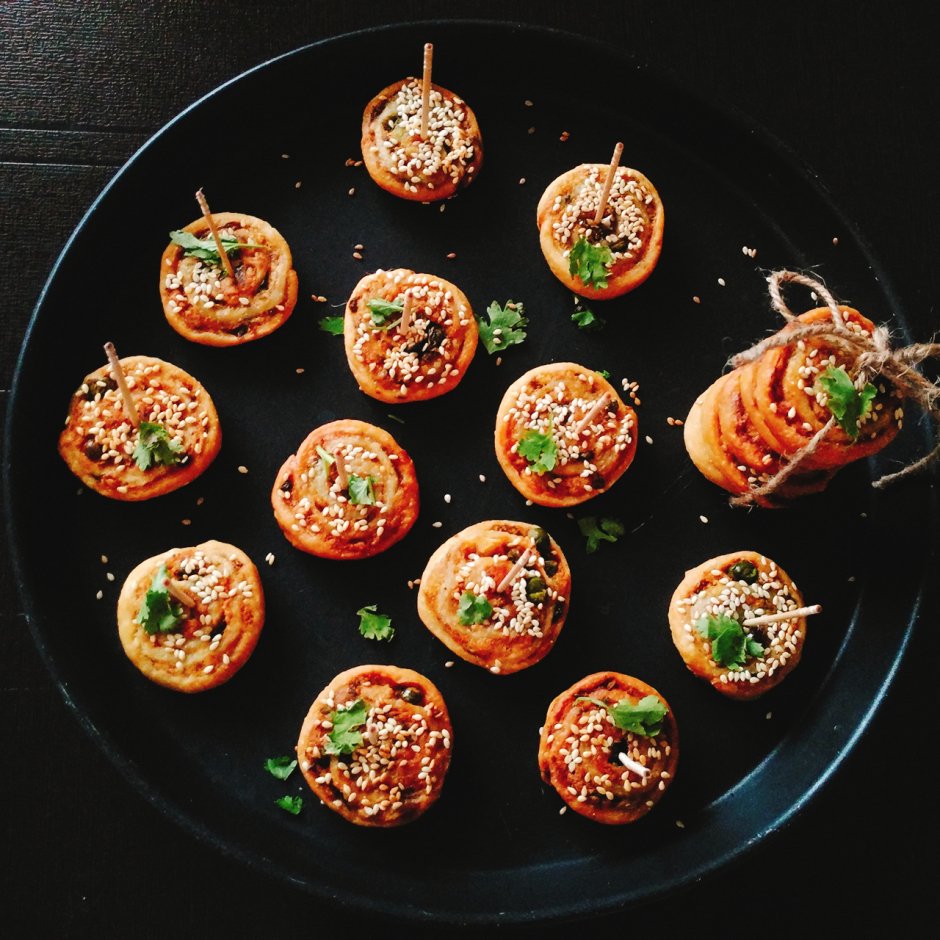 Samosa is a fried or baked dish with a savoury filling, such as spiced potatoes, onions, peas or minced meat. But here to make it Jain, I am using raw bananas instead of potatoes. Samosa Pinwheels is a slight alternation to the traditional Samosa and is as delicious as the traditional samosas and yet they are quite easy than the samosa as the outer cover making is not hard as samosas. The stuffing looks like pinwheel and also the each pinwheel is bite size and hence the name. Samosa Pinwheels are a rich party appetizer and snack too! Also to make it healthier, I'm using baking method to make these pinwheels.
Serve Baked Samosa Pinwheels with Linzer Cookies and Masala Chai for your tea time break.
If you like this recipe, you can also try some Samosa recipes such as
Thanks to the Courtesy of :

https://www.archanaskitchen.com/baked-samosa-pinwheels-recipe