Garlic & Ginger Spiced Potato Wedges Recipe (Baked)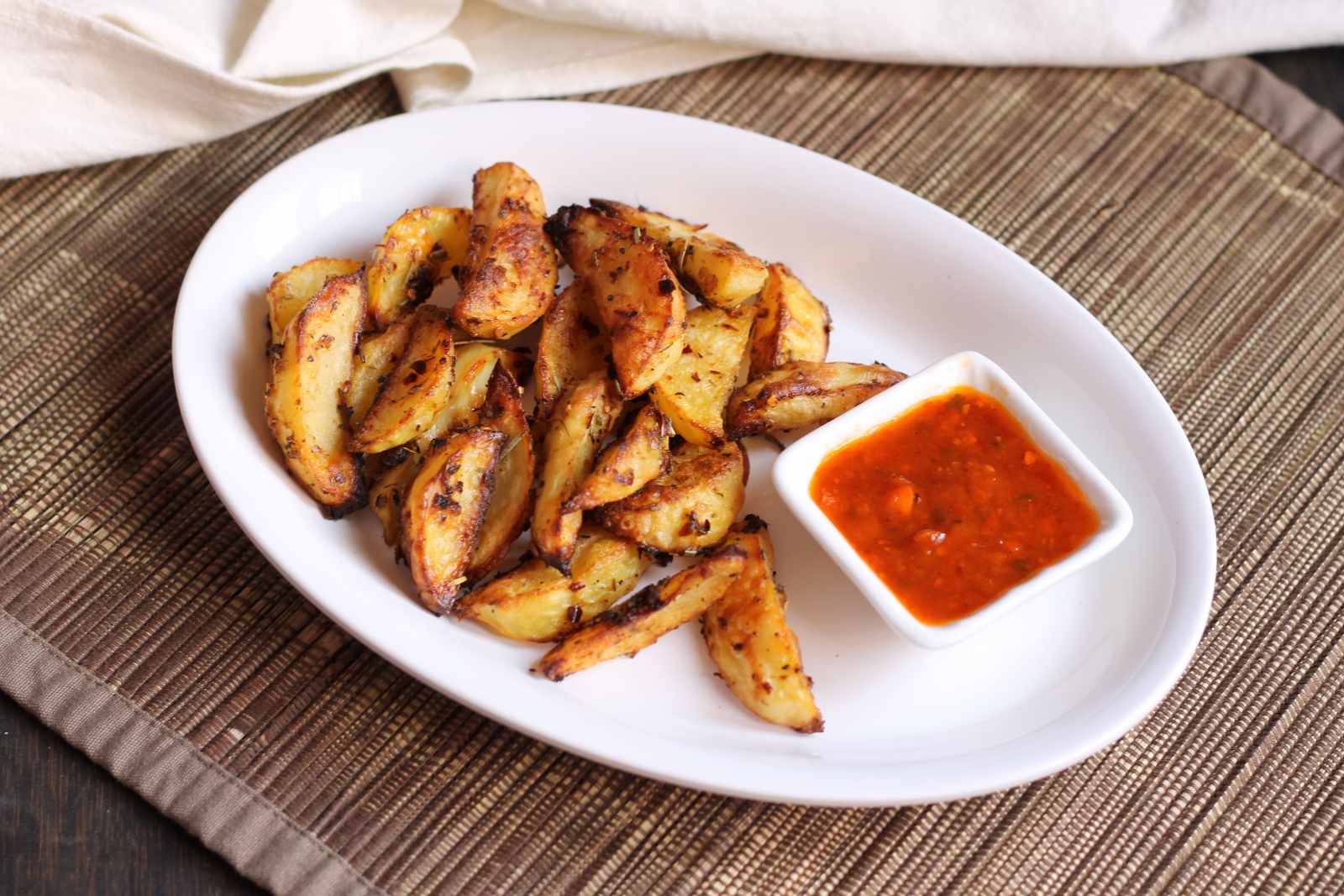 To bake this delicious Garlic & Ginger Spiced Potato Wedges recipe, pre-heat the oven at 200 C for 10 Minutes. While the oven gets pre-heated, clean, peel and cut the potatoes into wedges of about 1/2 inch thick. Ensure that the thickness of wedges need to be uniform for even baking.
Add them to a mixing bowl. Add olive oil, ginger-garlic paste, red chili flakes, rosemary, Italian seasoning, salt and mix well with clean hands. Let all the potato wedges be covered by oil, spices and seasoning.
Line the baking tray with an aluminium foil/ line the tray with baking sheet. Arrange the potato wedges on the prepared tray in lines, such that they do not over-lap on one another.
Sprinkle about a tablespoon of water in the baking tray.
Bake this at 200 degree Celsius for about 30 Minutes.
After 30 Minutes, carefully take out the baking tray and turn all the potato wedges to the other side.
Again keep the baking tray with turned potato wedges in the oven and continue baking for another 20 Minutes at the same temperature.
Serve these yummy guilt-free baked Potato Wedges spiced with garlic & ginger along with any interesting dips like cottage cheese dip, yogurt dip, or tomato sauce as a side. These baked potato wedges are a great option to impress your valued guests!
Thanks to the Courtesy of :

https://www.archanaskitchen.com/garlic-ginger-spiced-potato-wedges-recipe-baked