Tiramisu Gingerbread Cupcake Recipe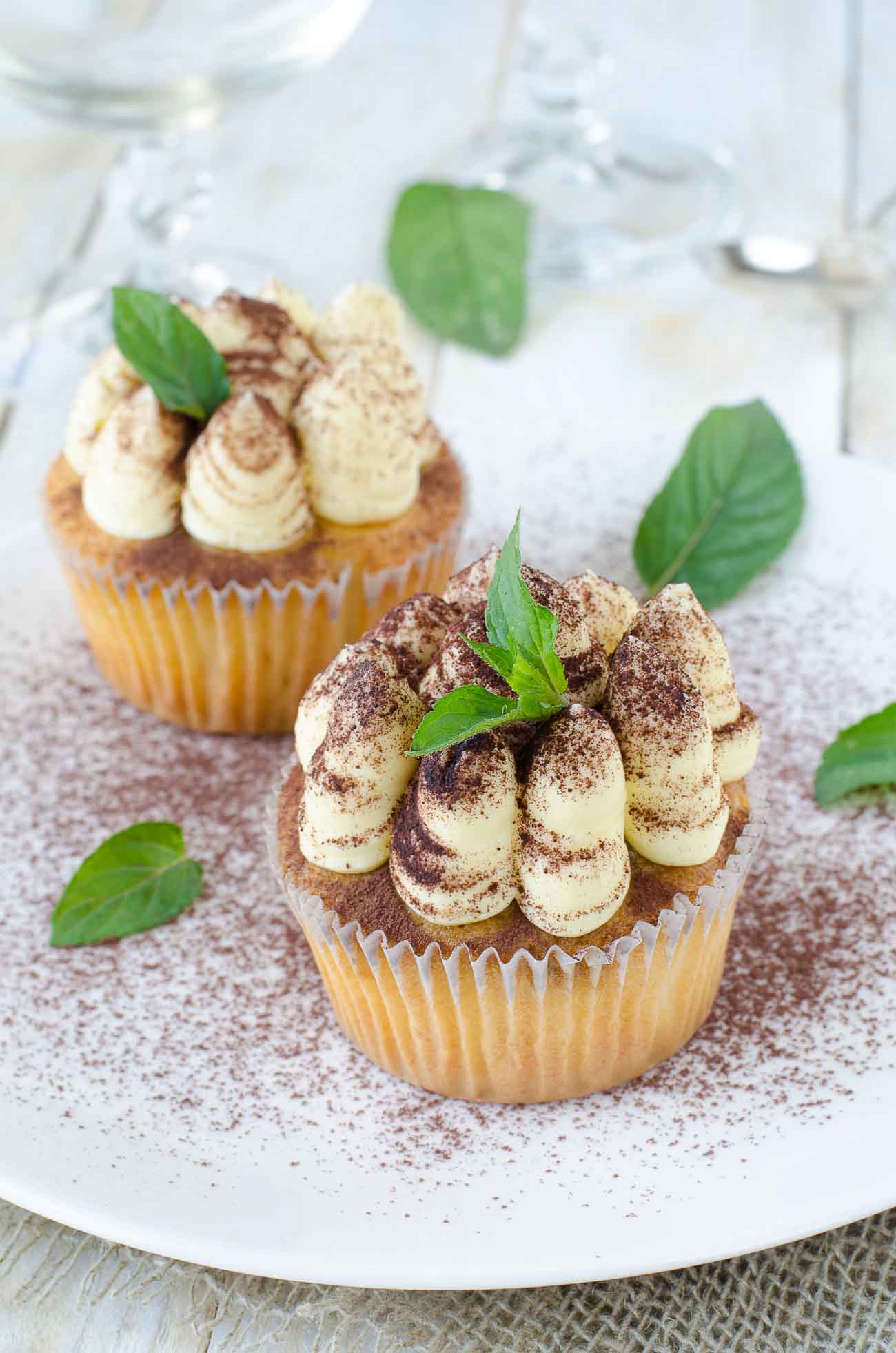 To begin making the Tiramisu Cupcake Recipe, preheat the oven to 180 C. Line a regular-size cupcake pan with 12 to 18 cupcake liners. This depends on the size of your regular cupcake pan.
Sift the dry ingredients – whole wheat flour, cocoa powder, cinnamon powder, ginger powder, baking powder, salt and keep aside. 
In a large bowl or the bowl of the stand mixer with a paddle attachment, beat together all the wet ingredients – 
eggs or Flaxmeal Egg Replacer, vegetable oil, brown sugar, yogurt, and honey until light and fluffy. Gradually add in the sifted dry ingredient mixture and beat until well combined.
Continue to beat in all the ingredients until the cake batter looks fluffy and well combined with the ingredients.
Spoon the cake batter into the cupcake liners until its 3/4th full. Don't fill it right upto the top as you need to give it enough space to rise.
Place the gingerbread tiramisu cupcakes into the oven and bake for about 10 to 15 minutes until the cake is baked through – when you insert a tester like a knife or a tooth pick, it will come out clean.
Remove from the oven and allow the cupcake to cool. I like to refrigerate my cupcakes for about 2 to 3 hours in an airtight container. This helps the frosting spread and stand evenly on the cupcake.
Once the cake is chilled, spoon a dollop of frosting over the cupcake and with the back of a spoon give it a swirl. You can optionally sprinkle some cocoa, brown sugar or even sparkles to give this cupcake a pretty look.
Chill the Tiramisu Gingerbread Cupcakes  and serve these as a dessert cupcake for your parties.
Thanks to the Courtesy of :

https://www.archanaskitchen.com/gingerbread-cupcakes-with-tiramisu-frosting