Frenchette lost 85 pounds
Transformation of the Day: Frenchette lost 85 pounds. Asthma, high blood pressure, high cholesterol, and sleep apnea could not stop her. This proud Zeta Phi Beta soror took action through Gastric Sleeve surgery, healthier eating habits, and walking.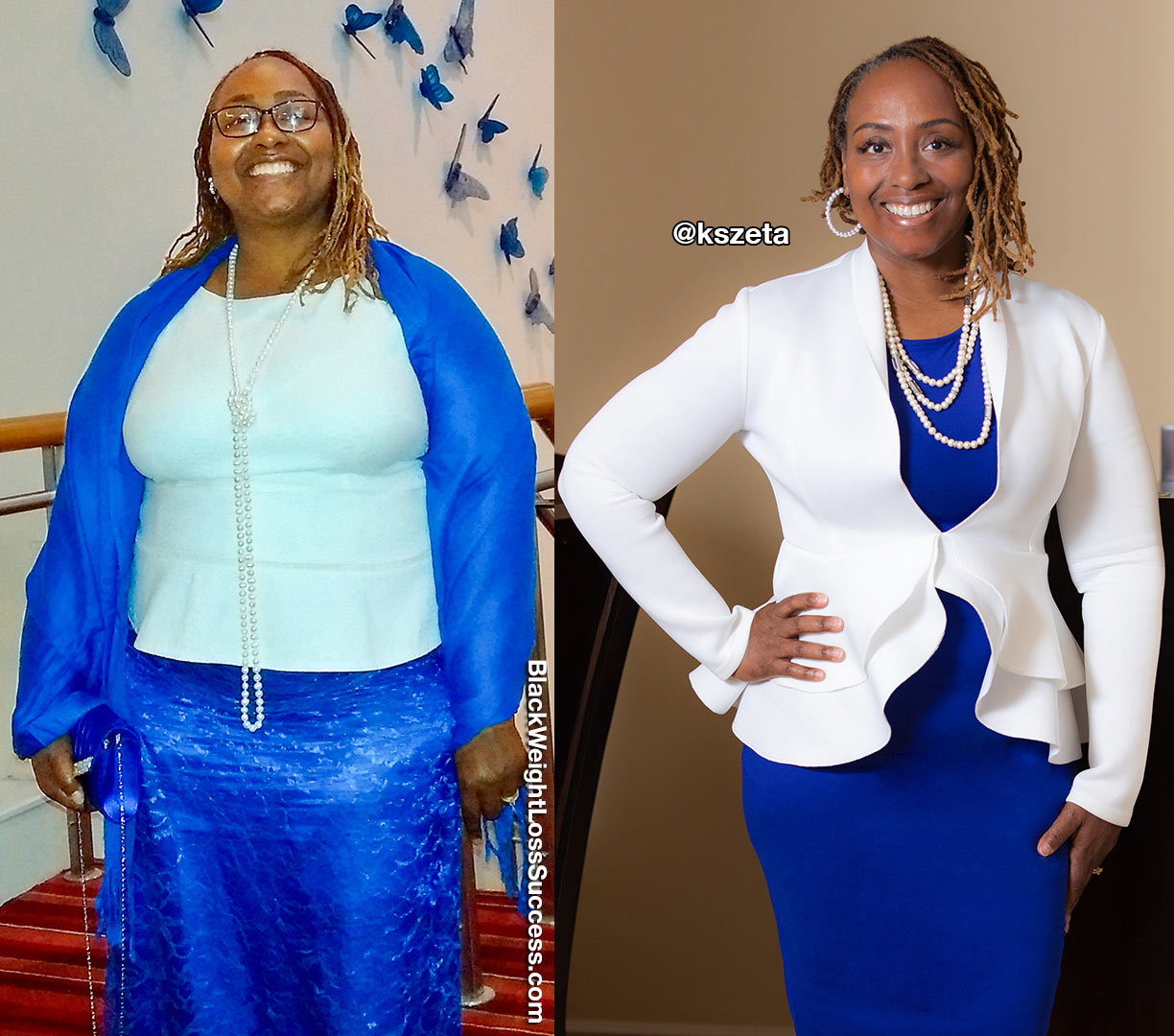 I'm a 50 year old married mother of one who at the age of 48 woke one day and realized, if I wanted to make it to 50 and beyond with any quality of life, I needed to do something different. Already living with asthma, I had high blood pressure, high cholesterol, sleep apnea, and back and knee issues that required surgeries. I faced all of this while weighing 230 pounds at 5ft, 1.5in tall. 
I saw my son lose 80 pounds as he prepared himself for the Air Force, so I knew that it could be done. I started my journey in November 2017.
Exercise: I began by walking. At first, it went around the block. Then, I did 1 mile, and eventually, I got up to 3 miles. I worked out 3-4 days a week.
Eating Habits: I also started with pan cooking and then moved to Freshly, a meal delivery service, when my work/travel schedule became too busy because I didn't want that to sabotage me. 
I realized that while walking, healthier eating, and calorie counting were causing some weight loss, I needed a permanent solution. I decided to have the Gastric Sleeve procedure on May 22, 2019. After surgery, I ate smaller portions, cut down on sugars, drank more water, and continued to count calories.
I now weight 145 pounds. My ultimate goal is 130 pounds, but I am happy with where I am because I'm healthier than I've been in a long time. 
I have learned that you have to do this for yourself because you love yourself. It's okay to be selfish and take care of yourself. I spent a lot of my life taking care of my spouse and my child while forgetting/neglecting myself. You also need a support system. I appreciate my sorority sisters, Zeta Phi Beta Sorority, Incorporated, and their focus on self-care and being fit. 
Advice: Start somewhere. Just make the first step. When I first started walking, it was just around the block, but I was moving. When I began to change the way I ate, it was pan cooking instead of eating out and being consistent with it. The first step in changing your life is to make that first step and be consistent. You are worth it!
Instagram: @kszeta
Thanks to the Courtesy of :

https://www.blackweightlosssuccess.com/frenchette-lost-85-pounds/