Aloo Poha Recipe – Batata Poha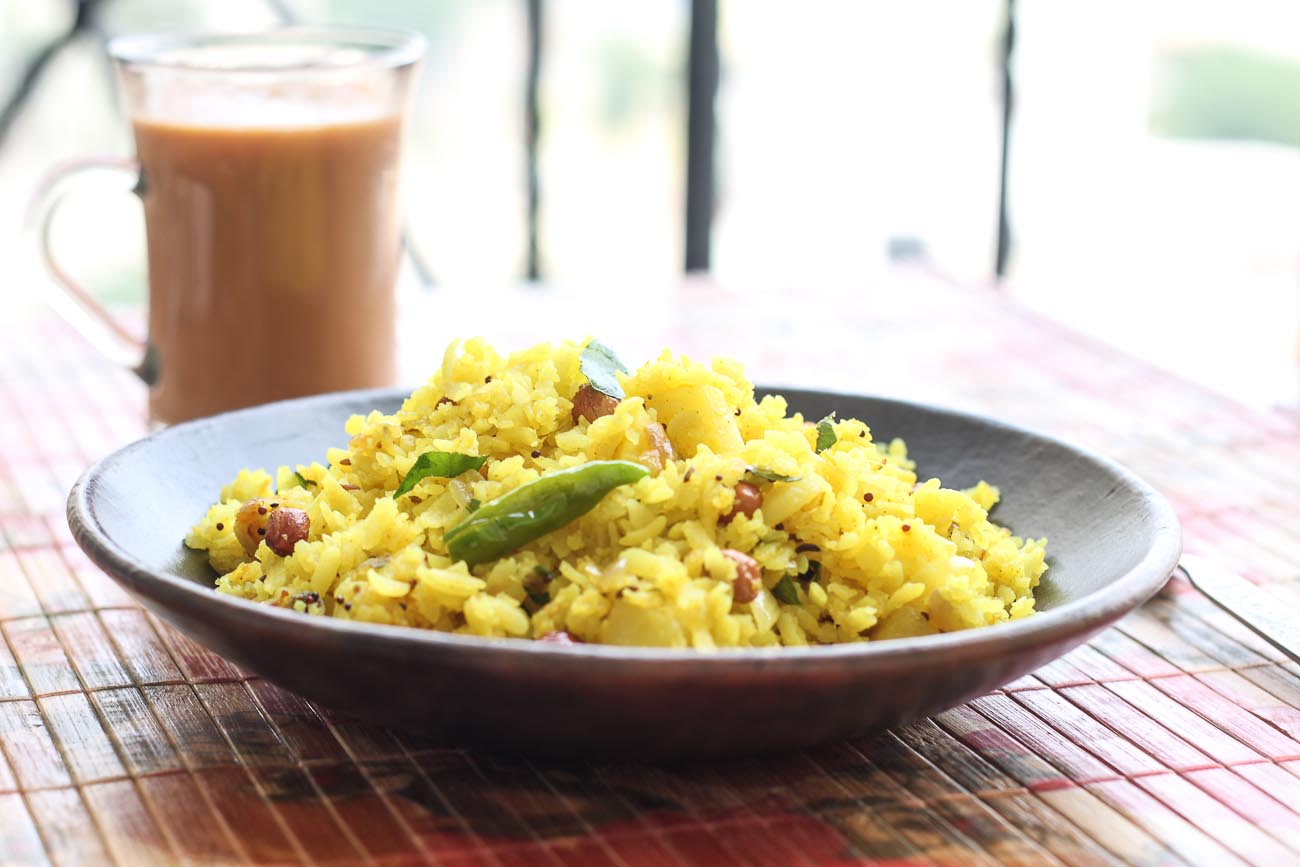 Aloo Poha also known as the Batata Poha brings with it delicious tastes and textures of sweetness, sourness, softness and crunchiness. It is made tangy and spicy from green chillies and lemon juice along with boiled potatoes that further enhances the texture.
It is a popular breakfast dish in Maharashtra and there are many different types of poha recipes available. 
When serving the Aloo Poha, sprinkle Chevdo and freshly peeled pomegranates over it. The crunchiness of the Chevdo along with the sweet juices of the pomegranate makes this dish delectable.You can also add sprouts and steamed corn to the poha to make it even more nutritious. 
Note: Choosing a thicker variety of the flattened rice is better than the very thin variety. I use a medium thick variety that comes labeled as 'organic' in India.
Serve Aloo Poha  for breakfast or evening snack alongside a glass of Beet Latte Recipe or with a hot cup of chai made with chai ka masala.
If you like Indian Breakfast recipes, then you will love some of our favorites-
Aloo Poha Recipe – Batata Poha
Thanks to the Courtesy of :

https://www.archanaskitchen.com/aloo-poha-batata-poha-a-quick-and-delicious-breakfast-recipe