EpiLynx 9 Color Compact Gluten-Free Blush–Vibrant Colors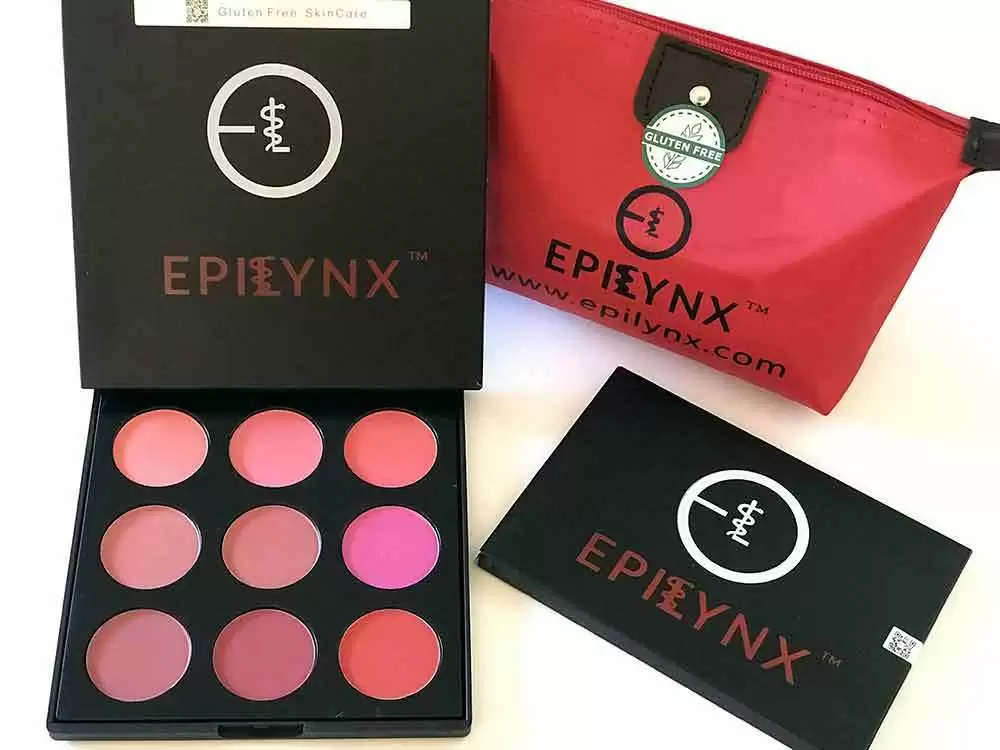 Celiac.com 02/09/2020 – EpiLynx is a company that is dedicated to providing gluten-free cosmetics to those with celiac disease and/or gluten sensitivity.
Many people who require gluten-free diets and use blush daily don't realize that their brand could contain gluten. If you are like most people who are gluten sensitive, or are someone who has a more difficult gluten-caused condition like dermatitis herpetiformis, why wouldn't you want to switch over to a gluten-free version of blush?
EpiLynx's 9 Color Compact is the easiest way to make that switch, and to put up another road block between you and gluten.
This compact contains 9 vibrant gluten-free colors that easy to apply. As with their other cosmetics, EpiLynx uses only the finest quality ethical ingredients, including talc, mica mineral oil, kaolin, titanium dioxide, magnesium stearate, isopropyl palmitate, lanolin, methylparaben, propylparaben, and iron oxides.
If you continue to have issues with your recovery from gluten sensitivity or celiac disease, why not switch over to gluten-free cosmetics? For some people this change could be almost as important as cutting gluten out of your diet. EpiLynx gluten-free cosmetics makes this switch a breeze.
About EpiLynx:
Epilynx was founded by Dr. Liia Ramachandra, PharmD, PhD, who founded the company after her struggle with gluten sensitivity.
For more info visit their site.
Thanks to the Courtesy of :

https://www.celiac.com/articles.html/epilynx-9-color-compact-gluten-free-blush%E2%80%93vibrant-colors-r5069/