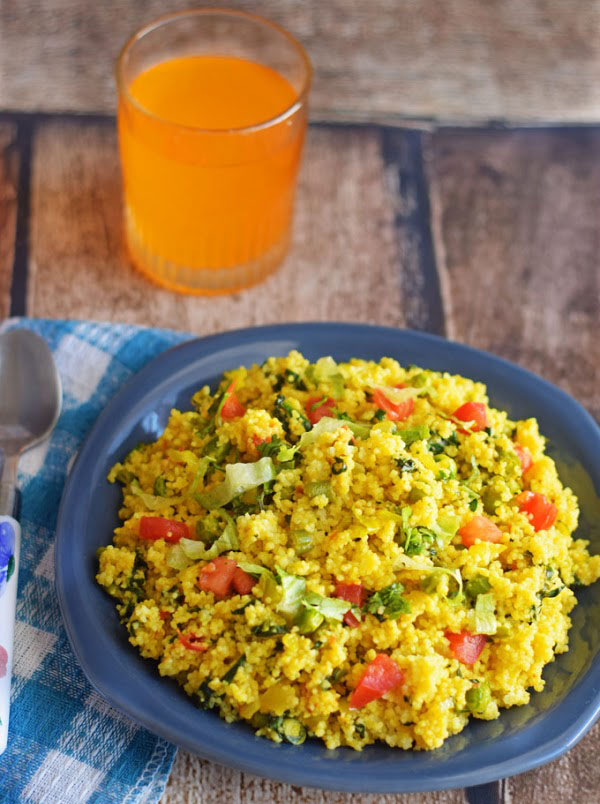 Couscous are small granules of semolina and a very popular North African staple food. Curried Couscous, a healthy and filling food is very easy to cook and takes very less time to prepare. This dish is a combination of cooked vegetables and is mixed with steaming hot couscous.
Serve Curried Couscous with Watermelon Carrot Radish juice for a healthy breakfast.
If you like this recipe, you can also try Broken wheat and mixed millet upma and Quinoa and Vegetable Saute.
Thanks to the Courtesy of :

https://www.archanaskitchen.com/curried-couscous-recipe