Quansa lost 28 pounds and lots of inches. Meal prep, portion control, and at-home workout programs worked for her. Having an accountability tribe was also crucial.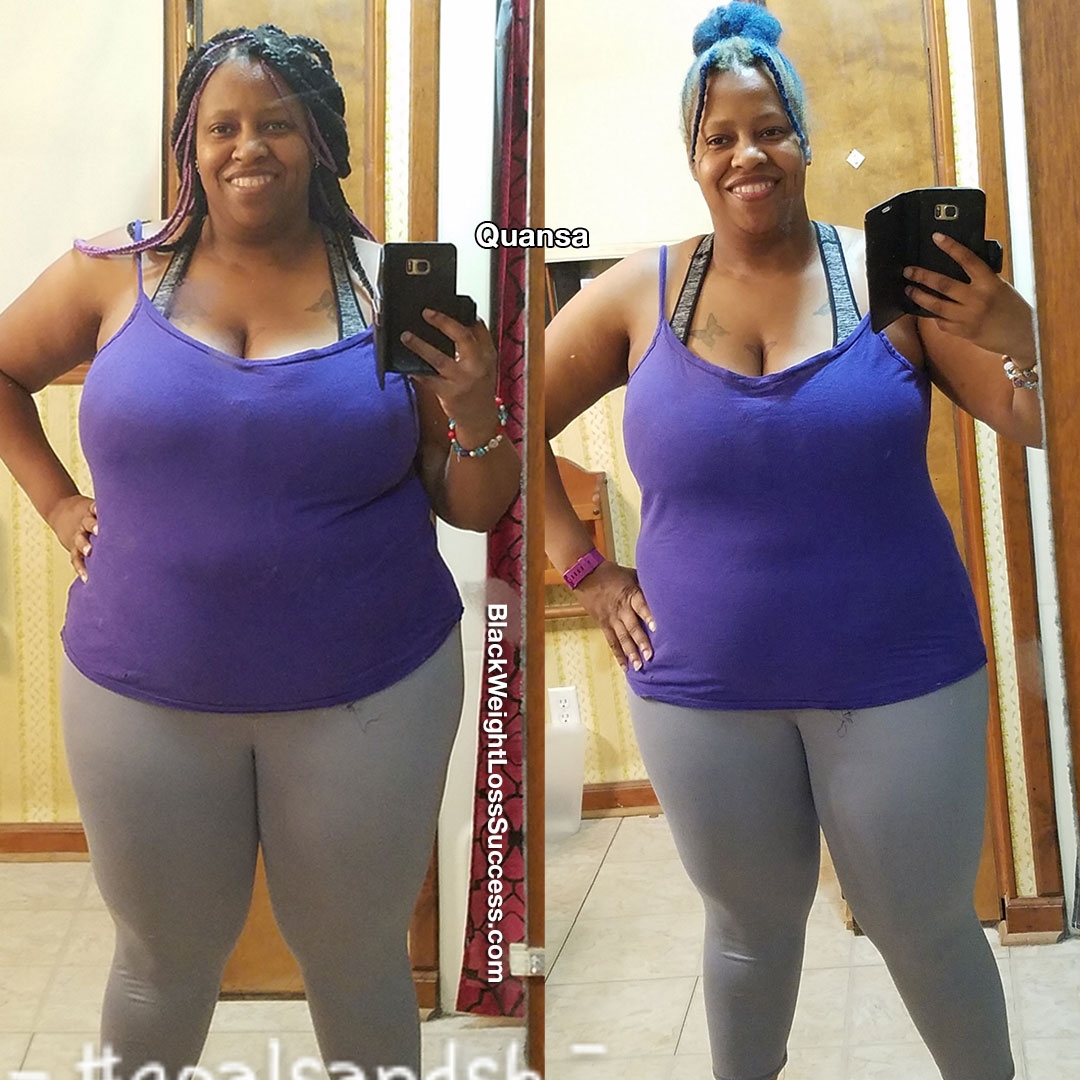 When did you start your journey?
I began in September 2019.
Photo above: 1st picture – Sept. 2019, 2nd picture – Feb. 2020
What was your motivation?
The fun-filled life I want to live!
What inspired you to keep going when you wanted to give up?
My virtual accountability tribe was/is always there, showing up for themselves and providing encouragement 
How did you change your eating habits? 
I started meal prepping and using portion control.
What foods did you stop or start eating?
I stopped eating fast food and fried food. I started eating more greens!
What did your workout routine consist of? 
I used Beachbody workouts and nutrition guides to get results. I followed structured in-home workout routines, exercising at least five days week.
What was your starting weight? What is your current weight?
My starting weight was 281 pounds, and my current weight is 253 pounds. I've lost a total of 28 pounds and 18 inches.
What is your height?
5'5″
Is weight loss surgery part of your journey?
No, it's not.
What is the biggest lesson you've learned so far? 
You can not outwork a bad diet.
What advice do you have for women who want to lose weight?
Get your workout in as soon as you can, before the challenges of the day hit you.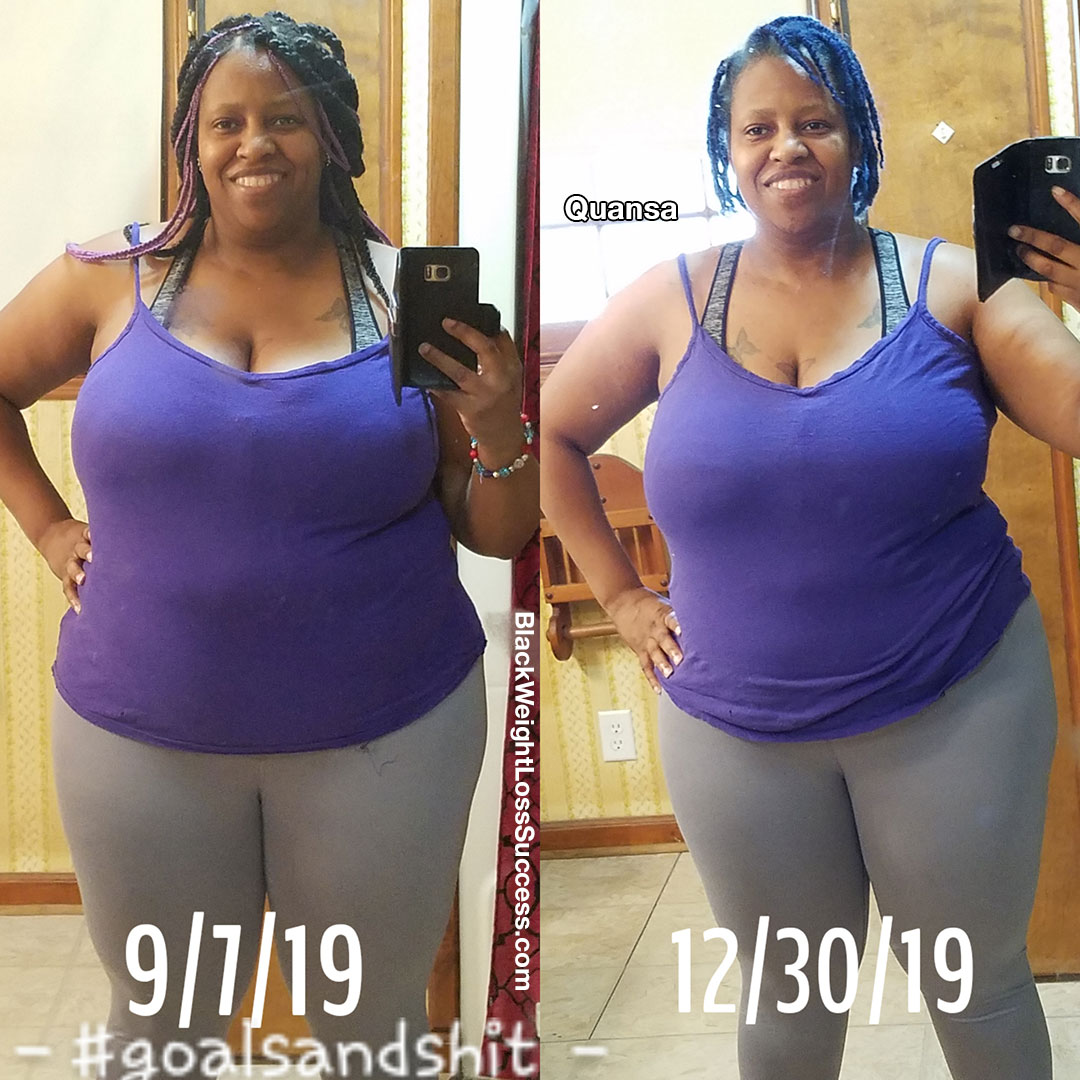 Thanks to the Courtesy of :

https://www.blackweightlosssuccess.com/quansa-lost-28-pounds/