EpiLynx Matte Liquid Gluten-Free Lipstick – Brique Color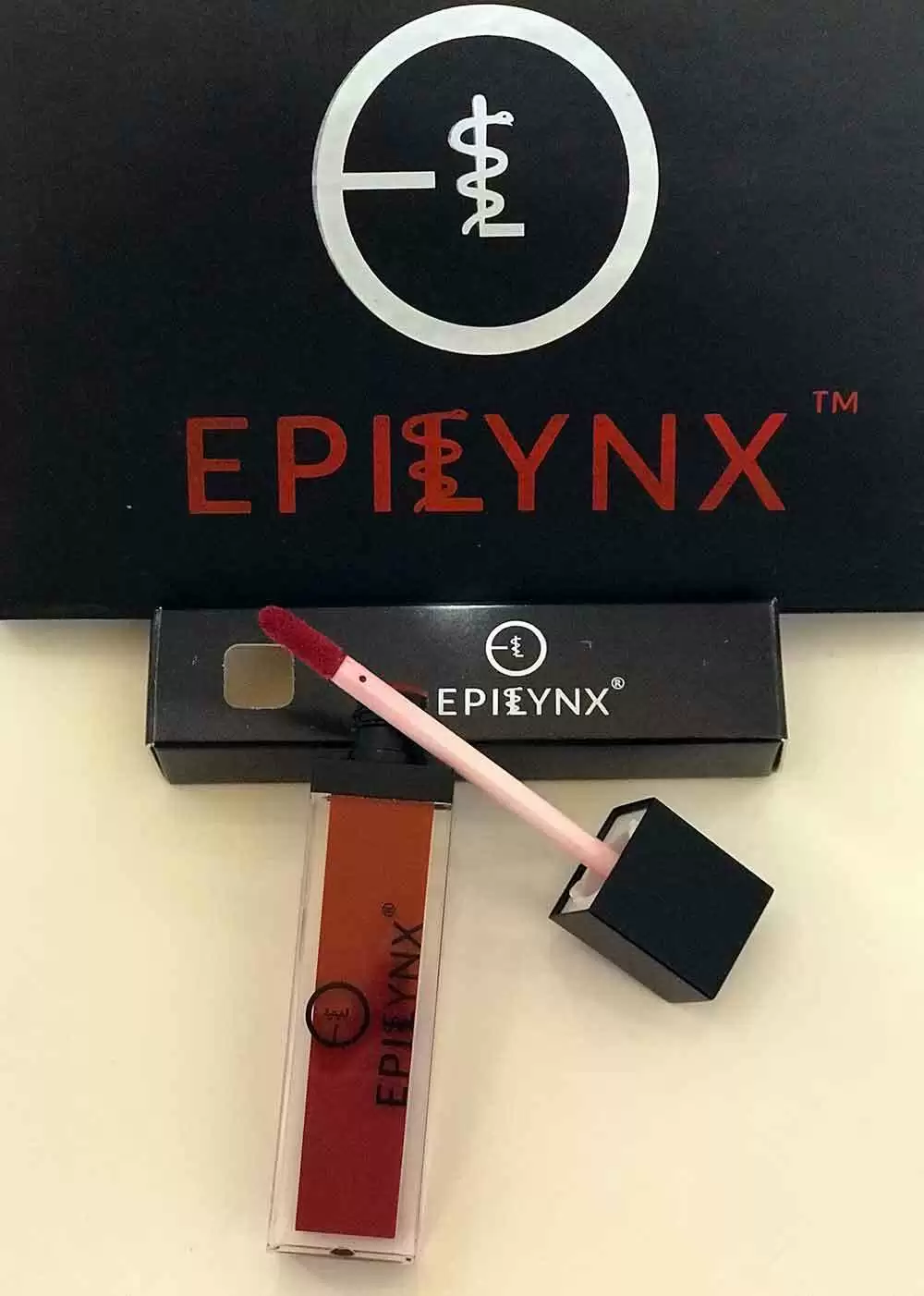 Celiac.com 03/20/2020 – If you have celiac disease, gluten sensitivity, or dermatitis herpetiformis, your lipstick is certainly something that should not contain any gluten. Are you sure that yours doesn't? Since small amounts of it will end up in your mouth, your lipstick should also be made using only the finest organic and all natural ingredients.
Luckily EpiLynx has you covered! Their line of  Matte Liquid Lipsticks is gluten-free, and they are made using only the highest quality natural and organic ingredients. There are 12 dazzing shades to choose from, and we tried out the "Brique" shade, which is a very rich blood-red color. 
---
Celiac.com Sponsor (A12):
---
EpiLynx Liquid Lipsticks are enriched with moisturizing beeswax, and in our testing one coat is all that is needed to provide your lips with a long lasting, perfectly smooth color shade that looks striking, and will keep them soft and protected from the elements. 
Besides the Brique shade, which we loved, EpiLynx offers 11 other shades so that you can find the perfect one for your skin tone. In addition to being gluten-free their lipsticks are also free of parabens, phthalates, petrolatum and SLS.
So whether you are going for a night out on the town, or you just want to keep your lips soft and wrinkle-free, EpiLynx's Matte Liquid Gluten-Free Lipsticks are a perfect addition to your gluten-free lifestyle!
About EpiLynx:
Epilynx was founded by Dr. Liia Ramachandra, PharmD, PhD, who founded the company after her struggle with gluten sensitivity.
For more info visit their site.
Thanks to the Courtesy of :

https://www.celiac.com/articles.html/epilynx-matte-liquid-gluten-free-lipstick-%E2%80%93-brique-color-r5123/