Saffron Pilaf Recipe – Kesar Flavoured Rice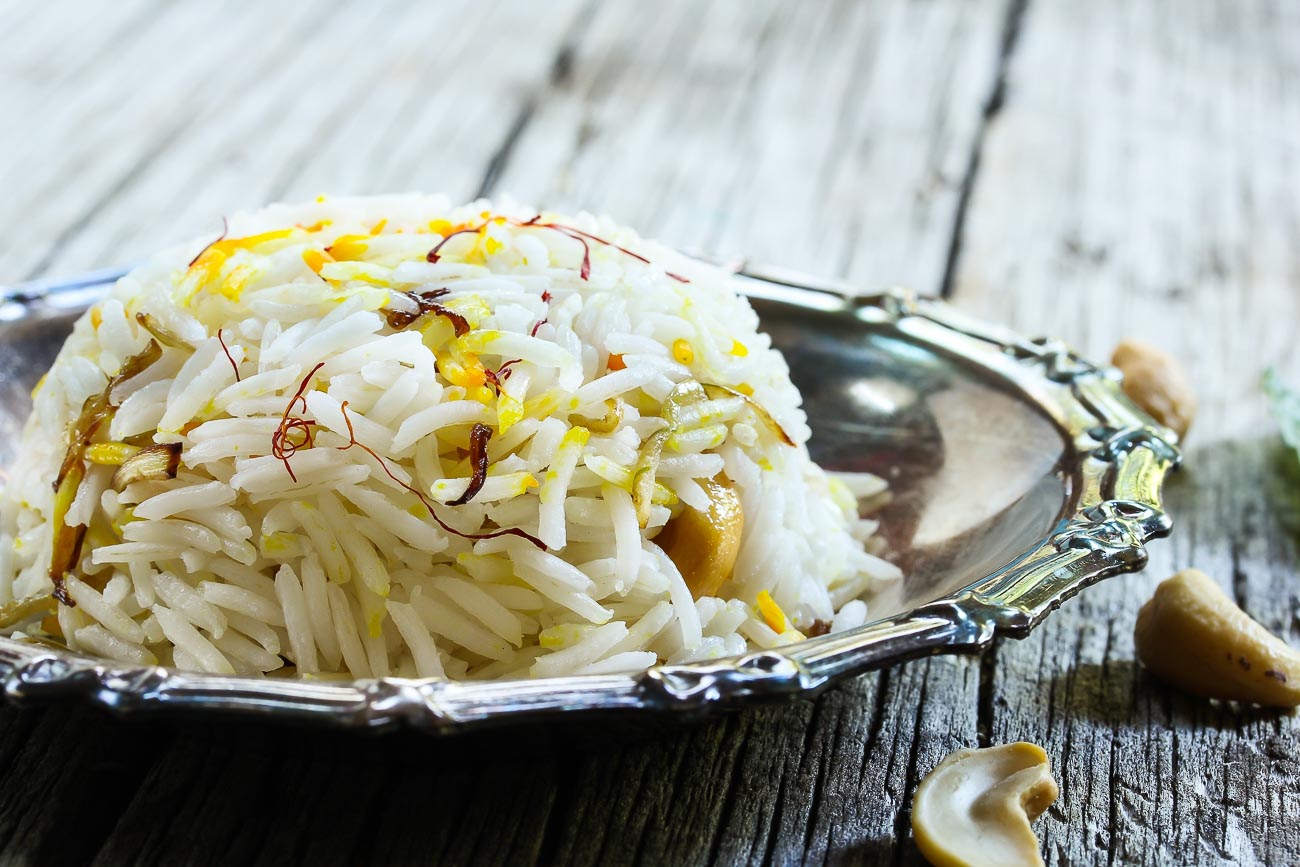 Saffron Pilaf Recipe is a flavourful rice that is cooked along with strands of kesar. Saffron not only adds to the flavour of the rice, but also adds a great colour. It is extremely easy to prepare and delectable to eat. 
This is a delectable rice recipe that you can make on festivals or during special occasions.
Saffron is a spice widely used in Middle eastern and Indian Cuisines. It is one of the costliest spice in the World. A few strands of saffron goes a long way when added to a dish. 
Serve the Saffron Pilaf on a festival along with Shabnam Curry,  Ajwain Puri, Dal Tadka and Palak Raita for Lunch with your friends and family.

If you are looking for Pulao Recipes, then you must try some more recipes that you can make for your everyday meals: