Pavakkai Poriyal Recipe – Karela Ki Sabzi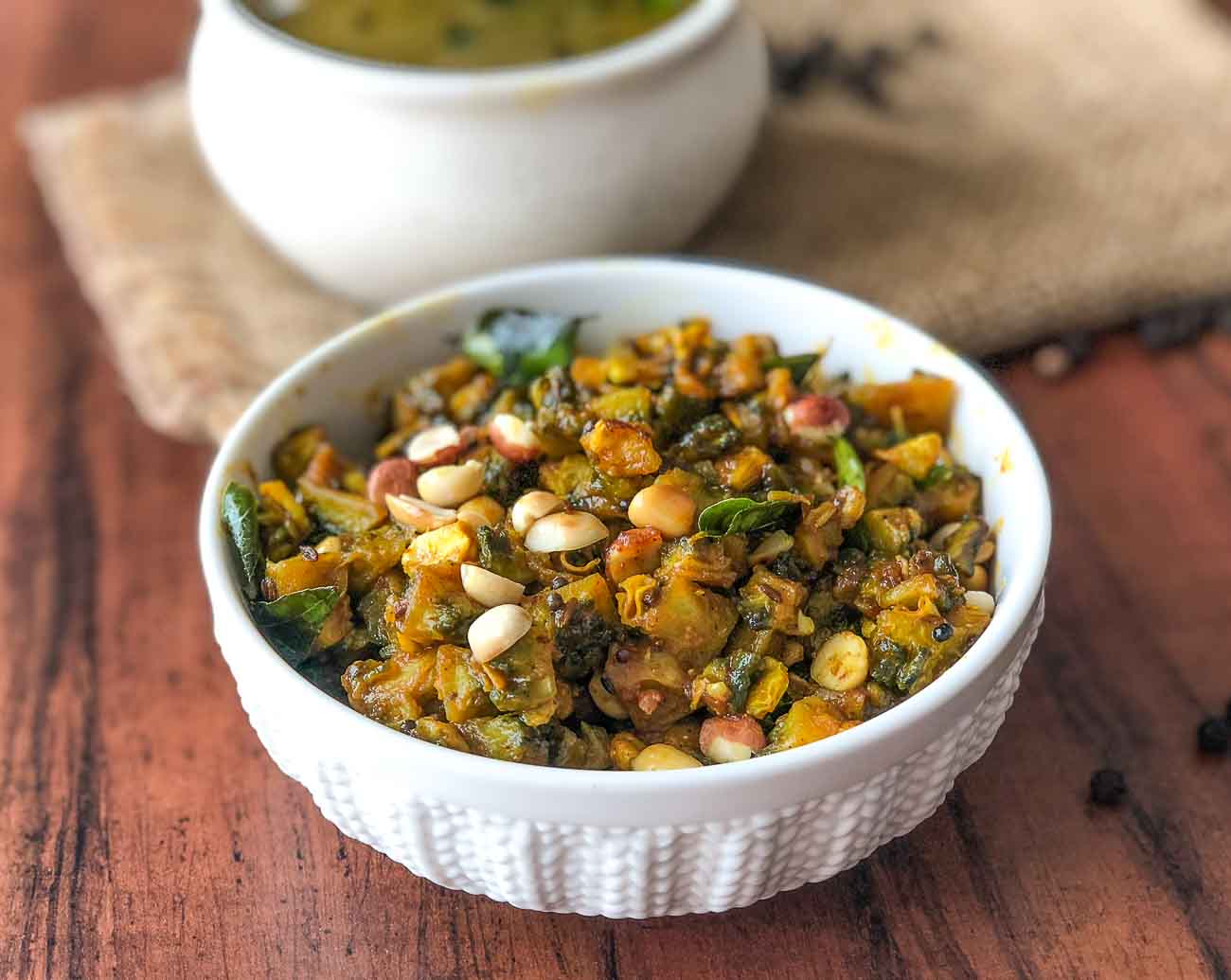 Pavakkai Poriyal Recipe is a simple delicious sweet and sour preparation of the super healthy vegetable Bitter gourd with the addition of amchur powder and jaggery, this karela sabzi becomes more delicious. The best flavours of this Pavakkai Curry (Karela Ki Sabzi) comes from the addition of roasted peanuts and lots of chopped coriander leaves. 
Did you know:  Asafoetida has lot of medicinal value. According to ayurvedic medicine, it is used for breathing problems including chronic bronchitis and asthma. It is also used for digestion problems including intestinal gas, upset stomach, irritable bowel syndrome and so much more.
And hence ensuring that we use a good quality hing (SSP Asafoetida) is extremely essential. The good part about SSP Asafoetida is that it has no Arabic gum and hence it has strong intense flavors, thereby using just a pinch would be just perfect for a dish.
Serve the Pavakkai Poriyal along with Tomato Rasam, Keerai Sambar and Steamed Rice for a comforting weekday meal.
If you like this recipe, you can also try other Karela Recipes such as: