Amiri Khaman Recipe -Sev Khamani – Steamed Breakfast Lentil Crumble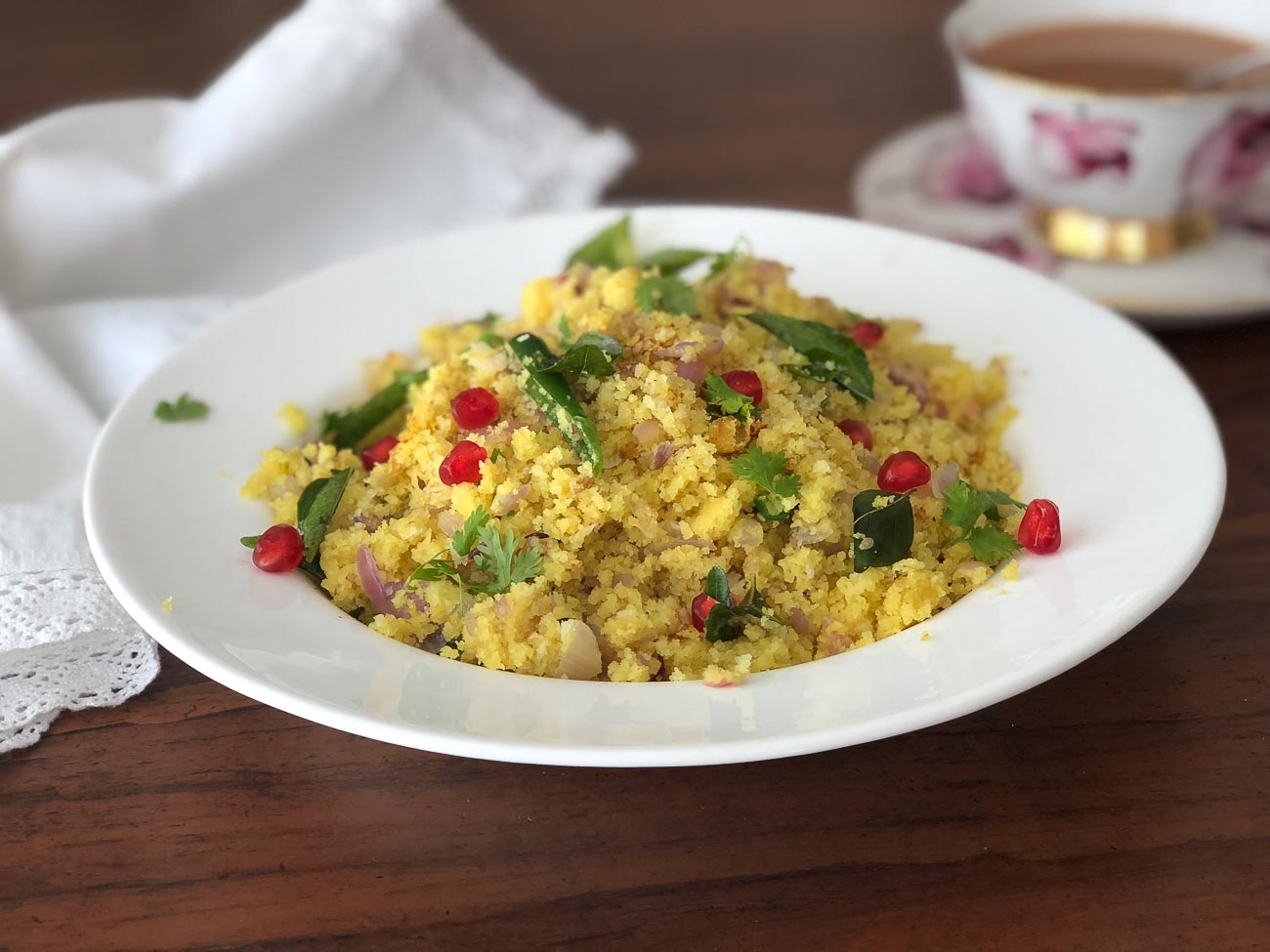 Sev Khamani also known as Amiri Khaman is a classic Gujarati dish that are traditionally made from lentil cakes that are steamed and crumbled. The Amiri Khaman can also be made from left over dhokla's and gujarati's are known for their love for food and also know how to re-use the leftovers to make tasty dishes like this simple Khamani. Khaman Dhokla is a tasty snack made from gram lentils that is juicy, tangy, sweet and delicious. When there is left over Khaman Dhokla made from the previous day, Gujarati's tend to convert it into a quick breakfast by crumbling it and adding a few seasonings.
Serve Amiri Khaman Recipe along with Masala Chai Recipe – Indian Spiced Tea for a wholesome breakfast.
Here are more Gujarati delicacies to try in Kitchen