Spinach Pizza With Sun Dried Tomatoes & Feta Cheese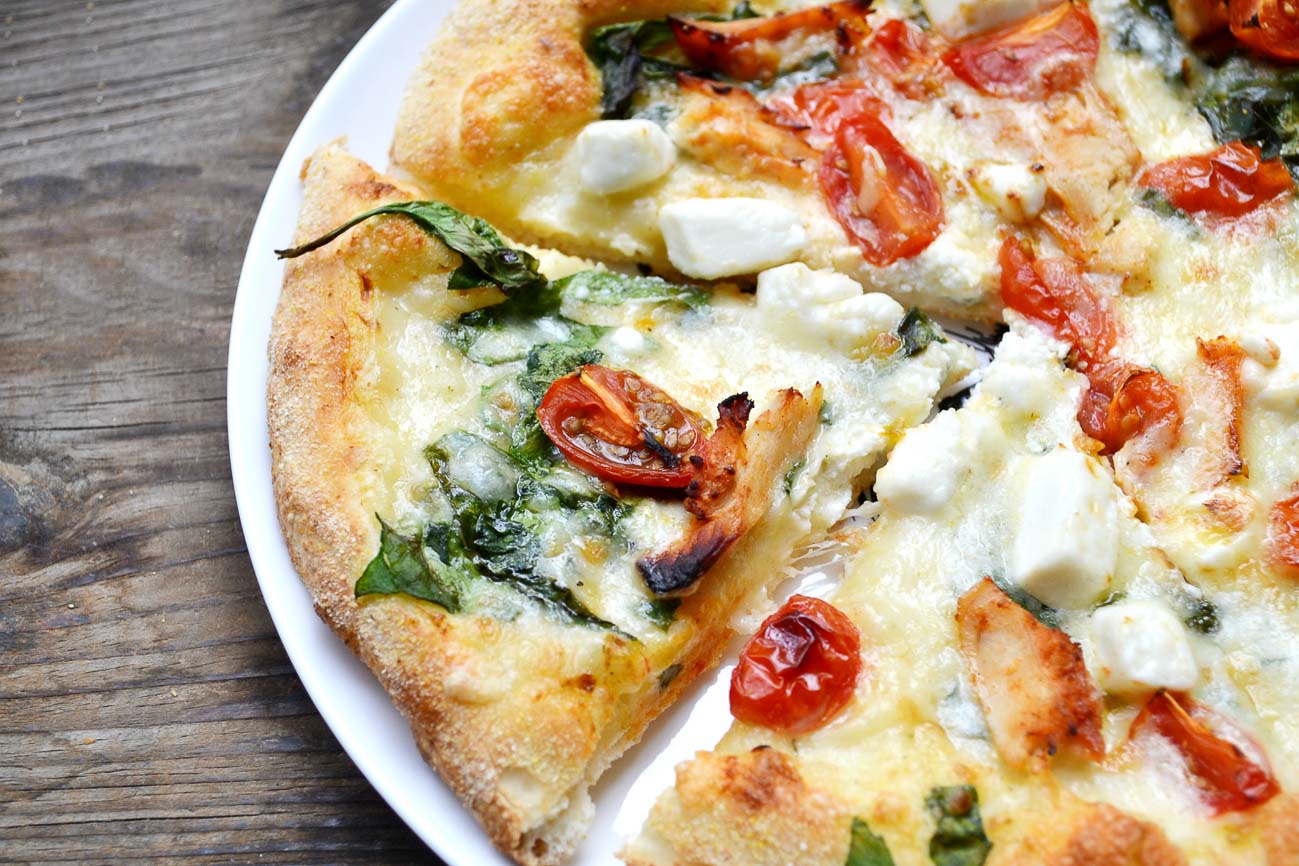 Spinach Pizza with Sun Dried Tomatoes & Feta Cheese is simple and quick to make pizza recipes. The base of the pizza is made from scratch. It is made of whole wheat which makes the pizza base more healthier. Sun dried tomatoes and spinach makes a great topping on the pizza along with mozzarella cheese and feta cheese. 
Make these delicious pizzas for your kids birthday party or any other party and it will be a a crowd pleaser for sure. You can make the dough ahead of time and keep it refrigerated. If you have the Pizza dough ready in the refrigerator then all you have to do is roll the dough, sauce it up, sprinkle vegetables, cheese and bake.
Serve this Spinach Pizza with Sun-dried Tomatoes & Feta Cheese for a weekend dinner with Fettuccine Pasta In Tomato Basil Sauce, Apple Crumble Pie and a good glass of wine.
If you like making pizzas at home, try a few of the ones below as well