Vegetable Dal Pakora Recipe – Dal Bhajiya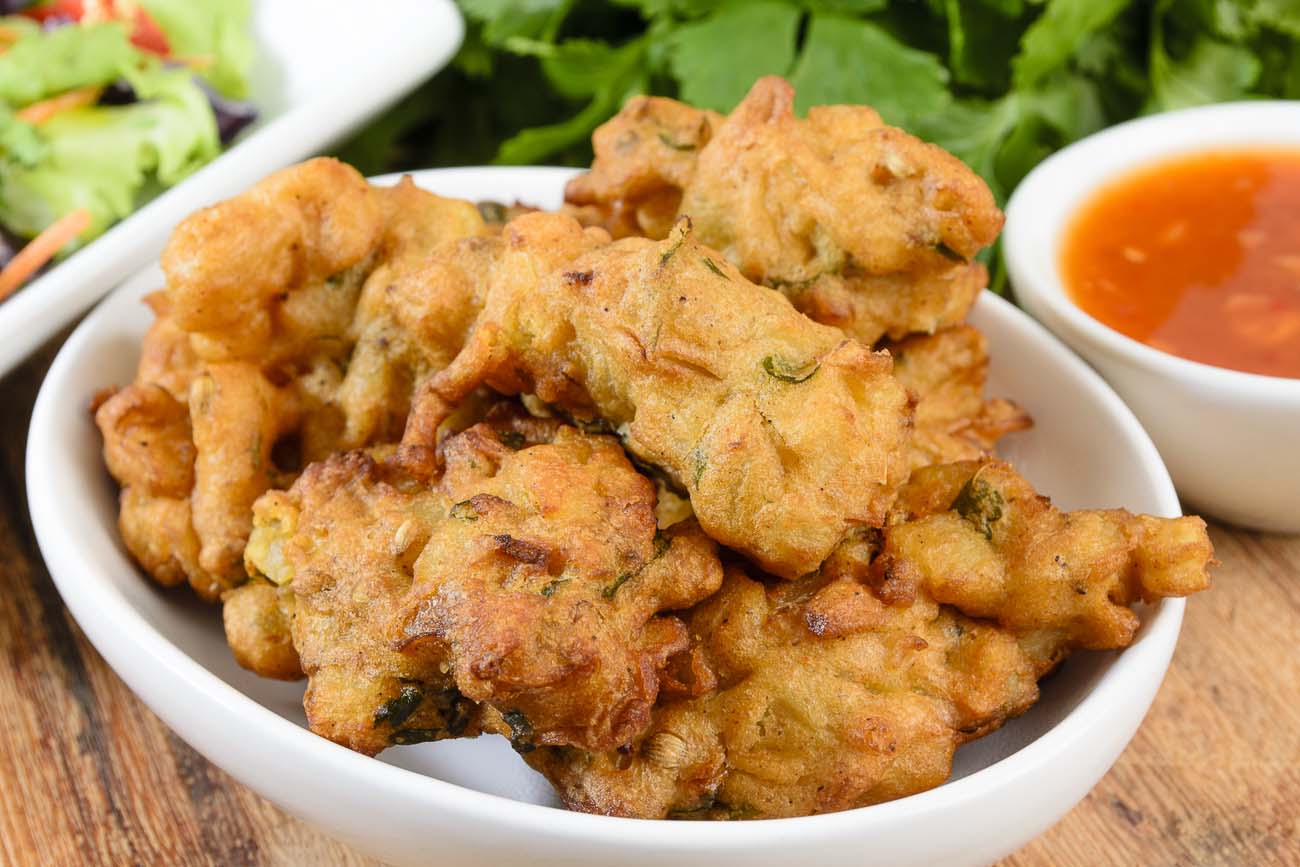 Vegetable Dal Pakora Recipe is a delicious appetizer or a tea time snack that is made with a combination of dals like moong dal and chana dal. Adding vegetables to the dal to give it a added texture and flavor.
Dal Pakoras are high in protein because of of the dals and have added nutrition from the vegetables. 
You can choose to deep fry these pakoras or pan fry them using the Kuzhi Paniyaram pan – with the pan frying method being more healthier option. Either ways, this dal pakora is delicious and makes a great party appetizer.
Serve Vegetable Dal Pakora along with Dhaniya Pudina Chutney as a tea time snack with a hot cup of Adrak Chai.
If you like this recipe, you can also try other Appetiser Recipes such as