Palak Paneer Stuffed Paratha Recipe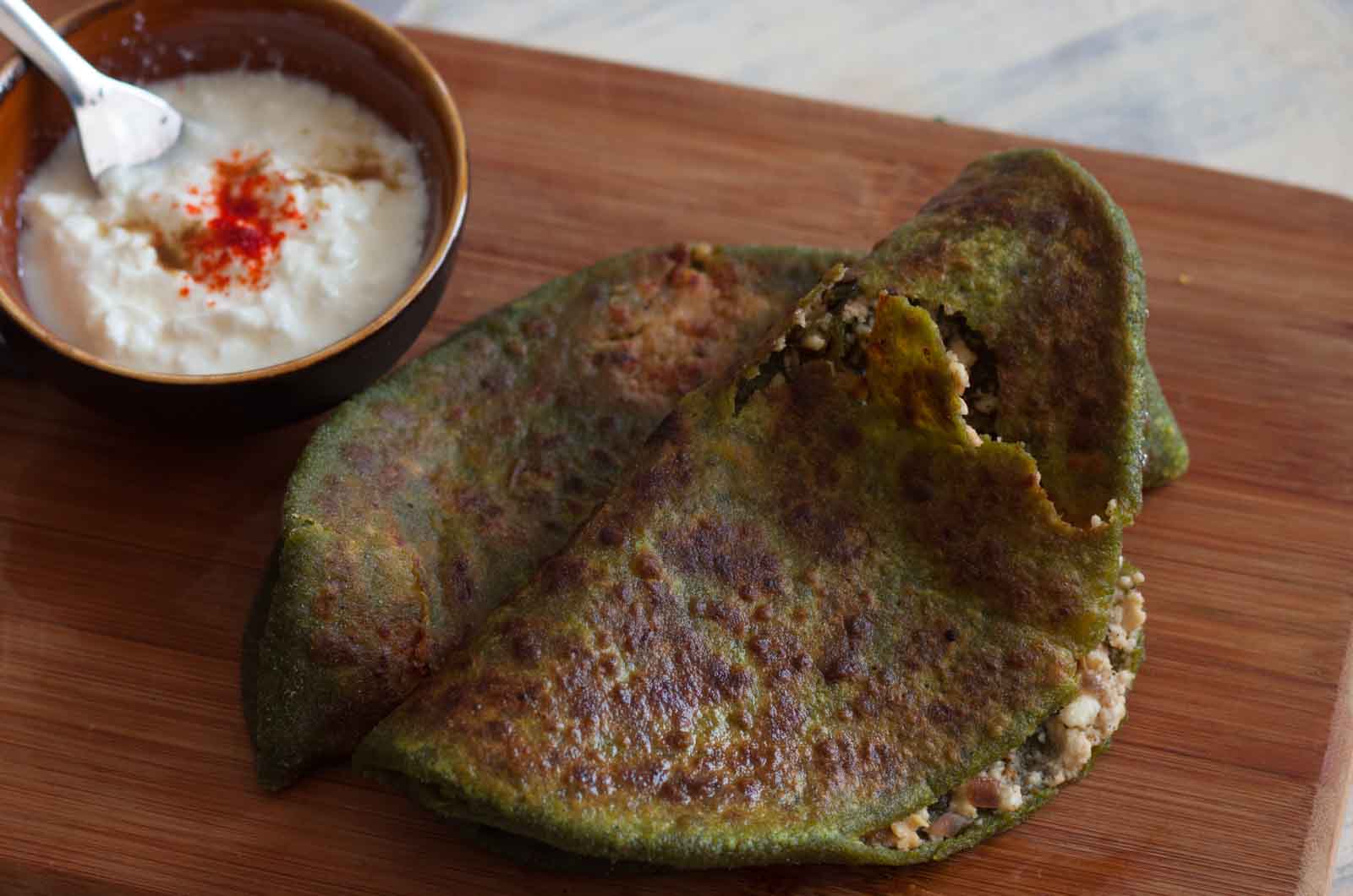 To begin making the spinach paneer paratha recipe, we will first puree the spinach, mint, green chili, ginger and mint a in blender.
In a large bowl, add wheat flour, gram flour, cumin powder, salt and oil, mix well and add the blended spinach into the flour. Add a little water at a time and knead to make a soft and smooth dough. Add in a teaspoon of oil over the top and knead a little more until smooth. Cover the dough and allow it to rest for 10 minutes
In another bowl, combine all the ingredients for the paneer stuffing and keep aside.
Divide dough into 4-6 equal portions depending upon your desired paratha size.
Roll out each portion into thick circle; place a large portion of stuffing mixture at the center of each circle. Now bring the sides of the circle towards the center to enclose the filling completely. Pinch the top to keep the stuffing in, press it down with your palm, dust it with wheat flour and roll it gently to make a paratha. Repeat the process to make remaining parathas.
Heat the skillet on medium heat; place the rolled paratha gently on it. Cook on both sides, using little oil or ghee till the parathas are golden brown. Make sure you cook on medium heat.
Serve Paneer Stuffed Palak Parathas with a bowl of curd, Carrot And Turnip Pickle and Ginger Cardamom Chai