Cantaloupe Pomegranate and Mint Juice Recipe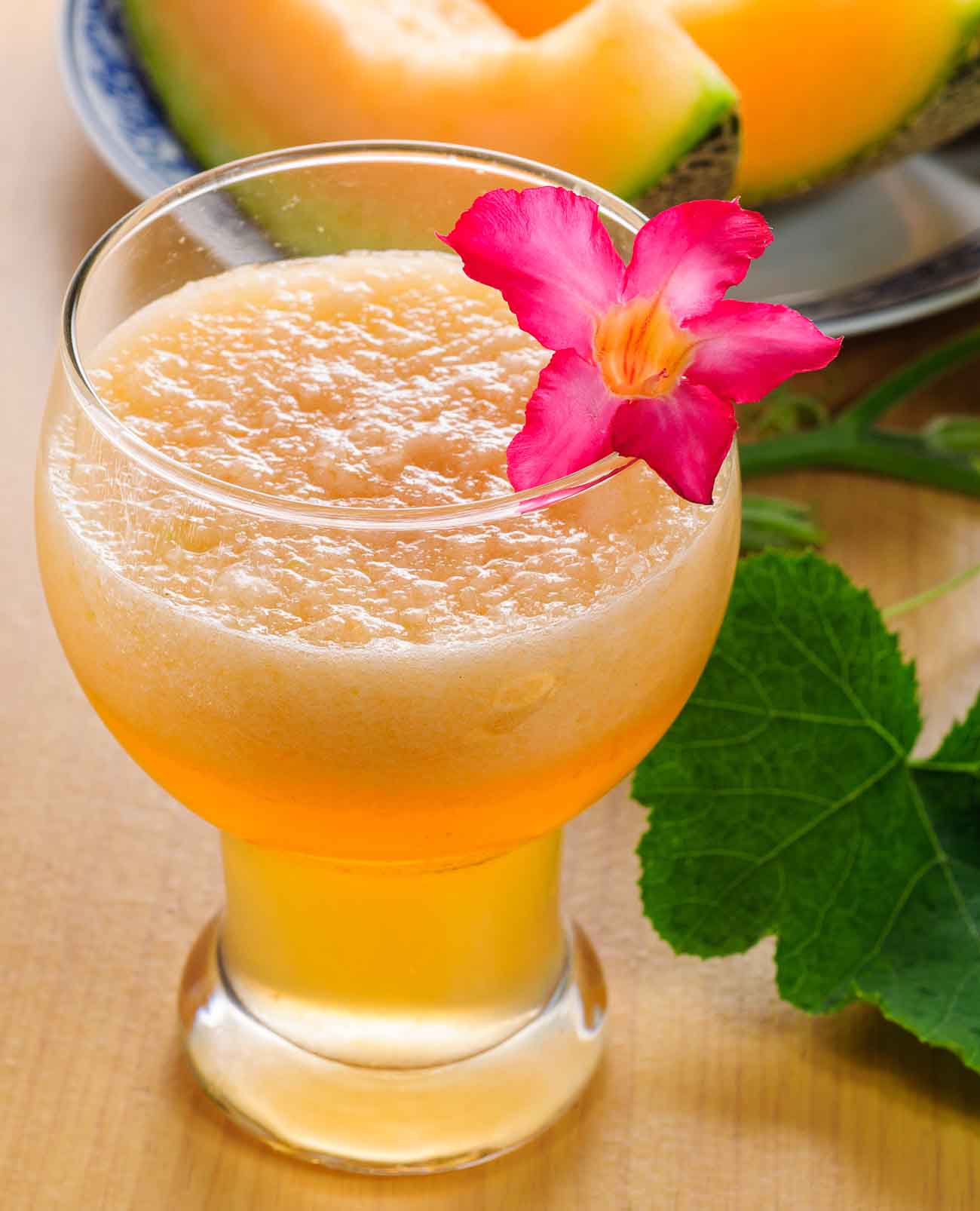 Cantaloupe Pomegranate and Mint Juice is a perfect blend of summer fruits, refreshing and energising for the summers. The addition of mint leaves brings in the added freshness and color to the drink. You could add some liqueurs to this to make a perfect cocktail drink for your summer parties as well. If we peel and cut the Cantaloupe and store in the refrigerator it becomes easy to make fresh juice more frequently for the kids in the summers.
Did you know: Pomegranate is a the powerhouse of nutrients. One bowl of pomegranate pearls provide provides the daily requirement of Vitamin C and K to our body. It contains no cholesterol or saturated fats. It is a good source of soluble and insoluble dietary fibers and also aid in smooth digestion and bowel movements. The fruit is suggested by nutritionists in the diet for weight reduction and cholesterol controlling programs.
Serve Cantaloupe Pomegranate and Mint Juice Recipe alongside Fizzy Pomegranate & Mint Mocktail Recipe and an appetizer like Protein Fingers Recipe for your next cocktail party.
If you like this recipe, try more recipes like