Watermelon Carrot Radish Juice Recipe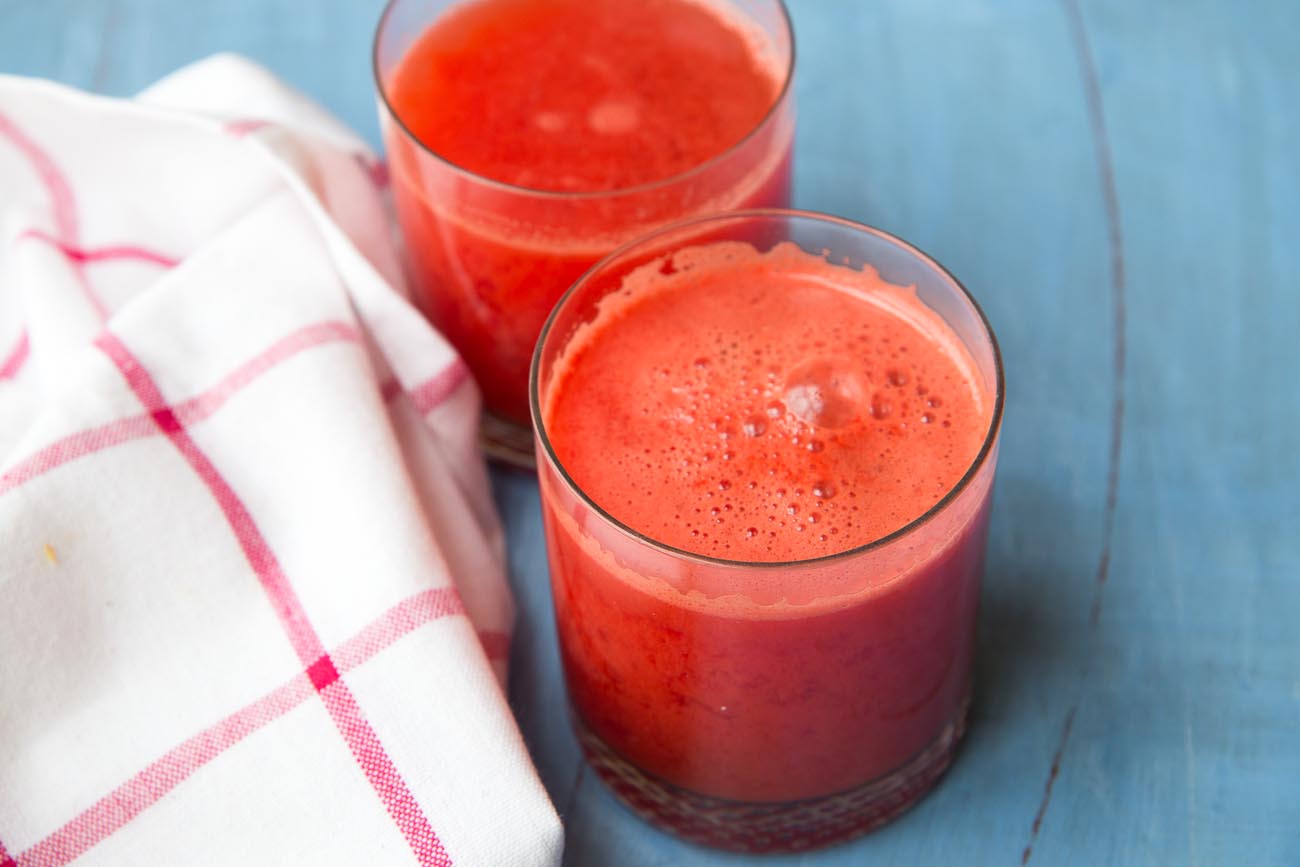 Watermelon Carrot Radish Juice Recipe is a juice that is packed with the goodness of fresh, local and seasonal ingredients. The addition of radish and carrot ups the nutrition content of this juice making it healthy and nourishing as well.
This drink is rich in Vitamins, beta carotene and anti oxidants. It helps boost your immunity and detoxifies your body. Radish juice might not be the first choice when juicing vegetable since it has slight spiciness but radish has many health benefits. And in this recipe the sweetness from the watermelon and the carrot balances the flavours of the radish beautifully. 
Serve Watermelon Carrot Radish Juice in the morning along with Grilled Rajma Masala Sandwich breakfast to give your day a refreshing start.
Other recipes that you can try are: