Spiced Watermelon Curry Recipe With Carrots & Peppers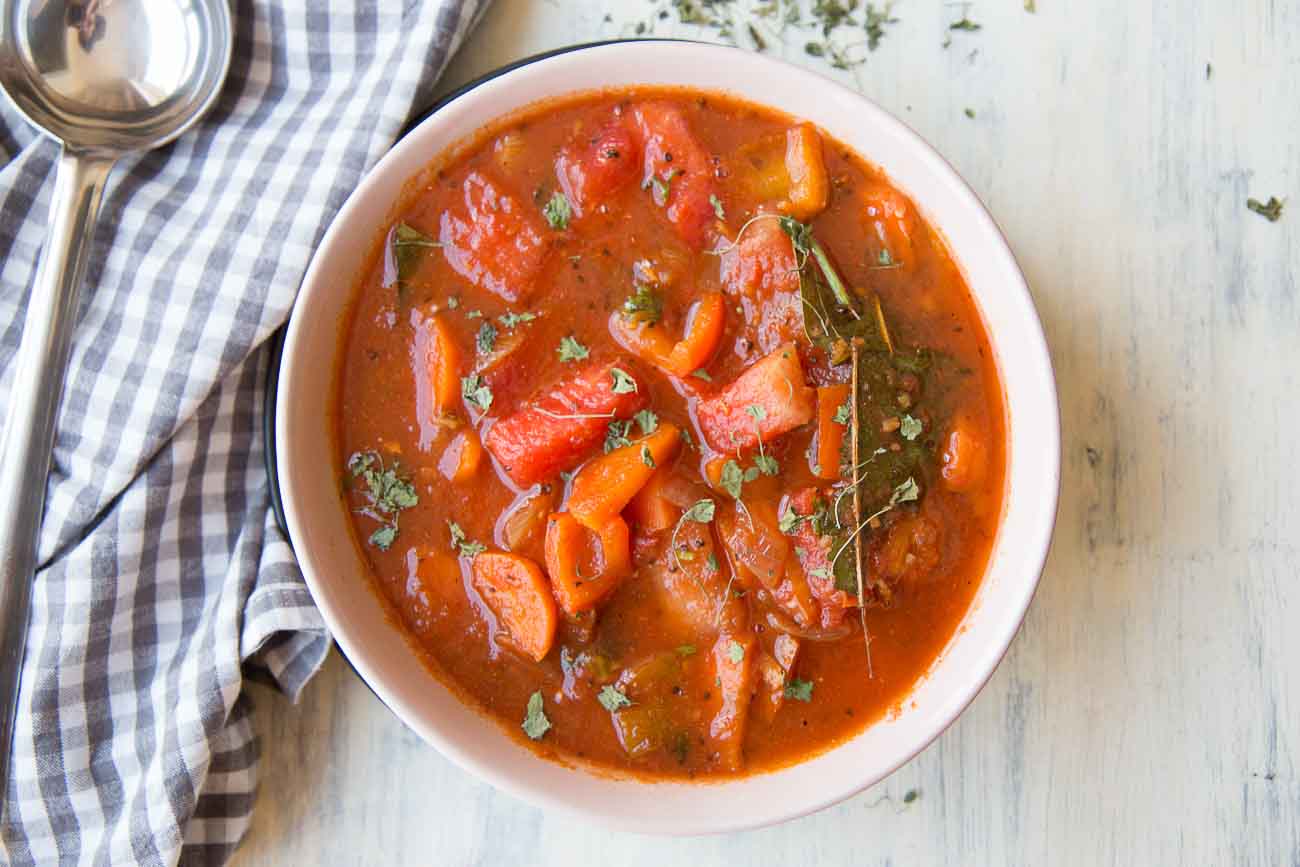 The Spiced Watermelon Curry Recipe is one of those dishes that you must try when watermelons are in season. This watermelon curry is subtly spiced with ajwain and chillies, along with the addition of roasted vegetables, that bring out refreshing flavors and taste. 
It is a great summer curry recipe. Carrots and capsicum along with watermelon make this recipe high in fiber and nutrition.
Serve the Spiced Watermelon Curry Recipe with Carrots & Peppers along with steamed Jasmine Rice and Carrot Cucumber Tomato Salad with Lemon and Coriander Recipe  for a summery weeknight dinner. 
If you like this recipe, you can also try other gravy recipes such as