Healthy Vegetable Paratha Rolls Recipe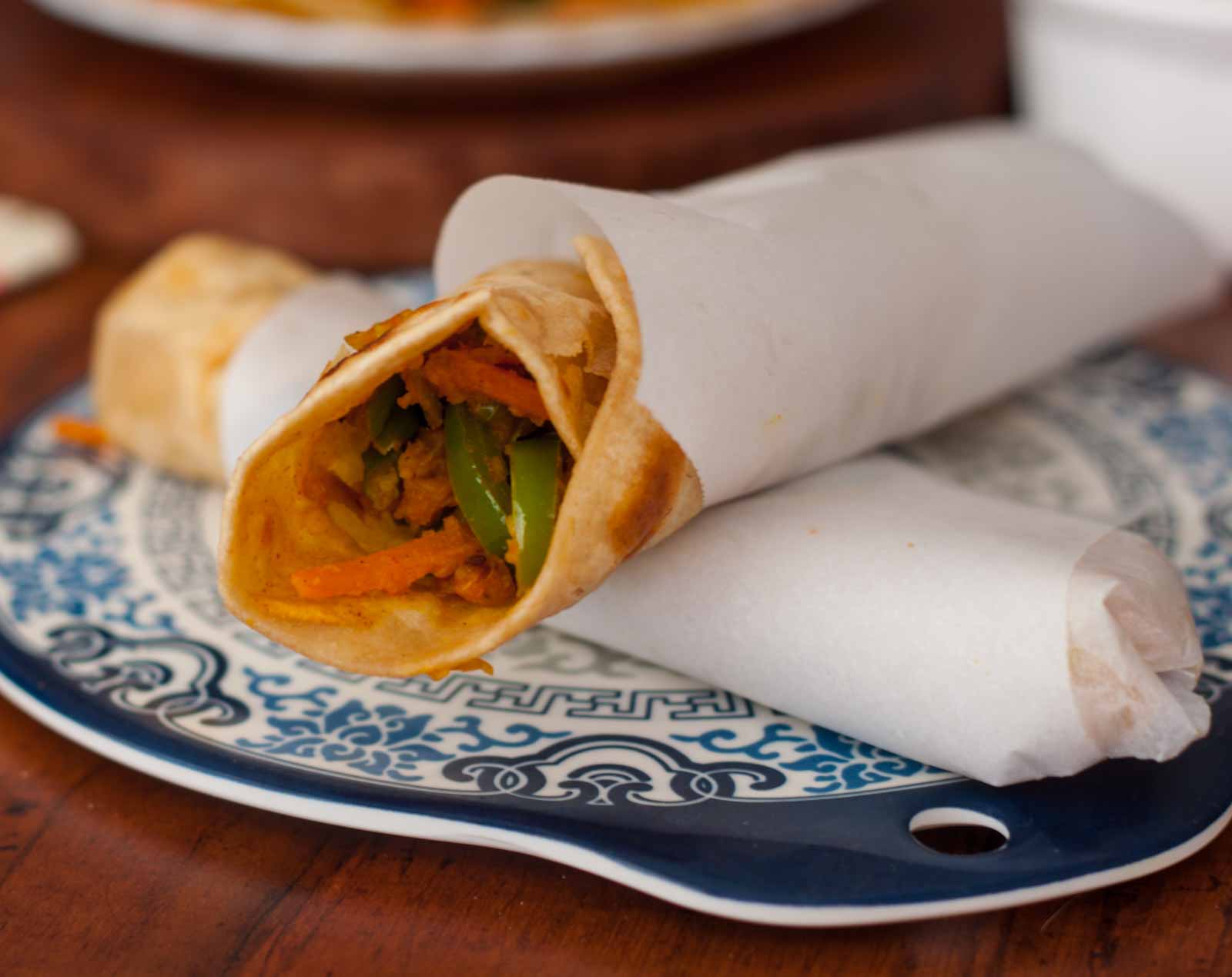 The Healthy Vegetable Paratha Rolls Recipe is a twist to the popular street food in India that are made from paneer, or aloo or eggs. These rolls are also known as the wrap or a frankie is a delicious wrap that has just roasted vegetables that are wrapped in a healthy whole wheat plain paratha. It is nutritious and makes a perfect kids school lunch box or a weeknight dinner. To add to the punch in these wraps, you can add some Hummus or Mustard Sauce or even a Tabbouleh salad. 
There are many other ingredients to make it like street food – sliced raw onions, cooked noodles, green chillies, coriander leaves all combined with lemon juice and salt. . They taste delicious. You can also add a dash of mustard sauce along when you make the wrap. Finger licking Perfect!
Serve the delicious Healthy Vegetable Paratha Rolls for the kids lunch box or as a travel snack or just a weeknight dinner along with Chickoo Banana Date Smoothie Recipe
If you are looking for more Snack Recipes Ideas Here are some :