Fresh Ginger Lemonade Recipe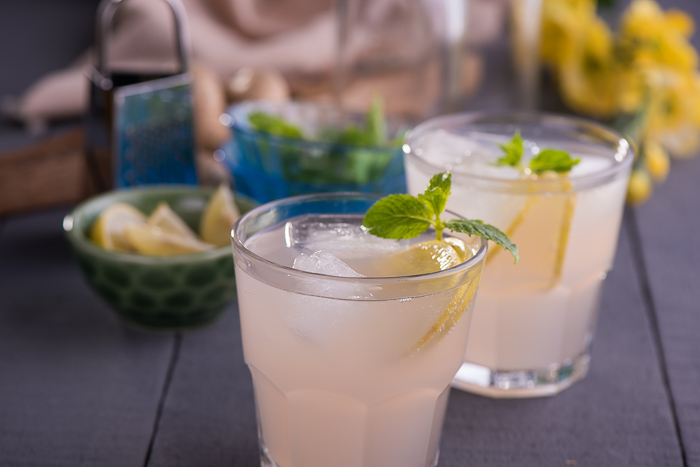 Fresh Ginger Lemonade is a quick and easy to make refreshing beverage that uses very few ingredients but the result is pretty in pink! Drink it as is or spike it with some vodka or gin, it's perfect for a lazy afternoon.
Weather turning cold? Replace the ice and soda with hot water and add a spoon of honey for a delicious tonic that keeps colds and sniffles away. It is a great way to add fresh ginger to your diet. Since it takes no more than 15 minutes to make, it can be prepared fresh or you can even make a concentrate to store in the fridge so you can easily serve a larger number of guests. Fresh Ginger Lemonade is a really refreshing post-school drink, and also perfect for high-tea or dinner parties.
Serve the Fresh Ginger Lemonade on a hot summer afternoon as a refreshing drink or along with Roasted Vegetable Burger Recipe With Hummus to make a complete meal.
Other recipes that you can try are: