Red Chilli Coconut Chutney Recipe- South Indian Chutney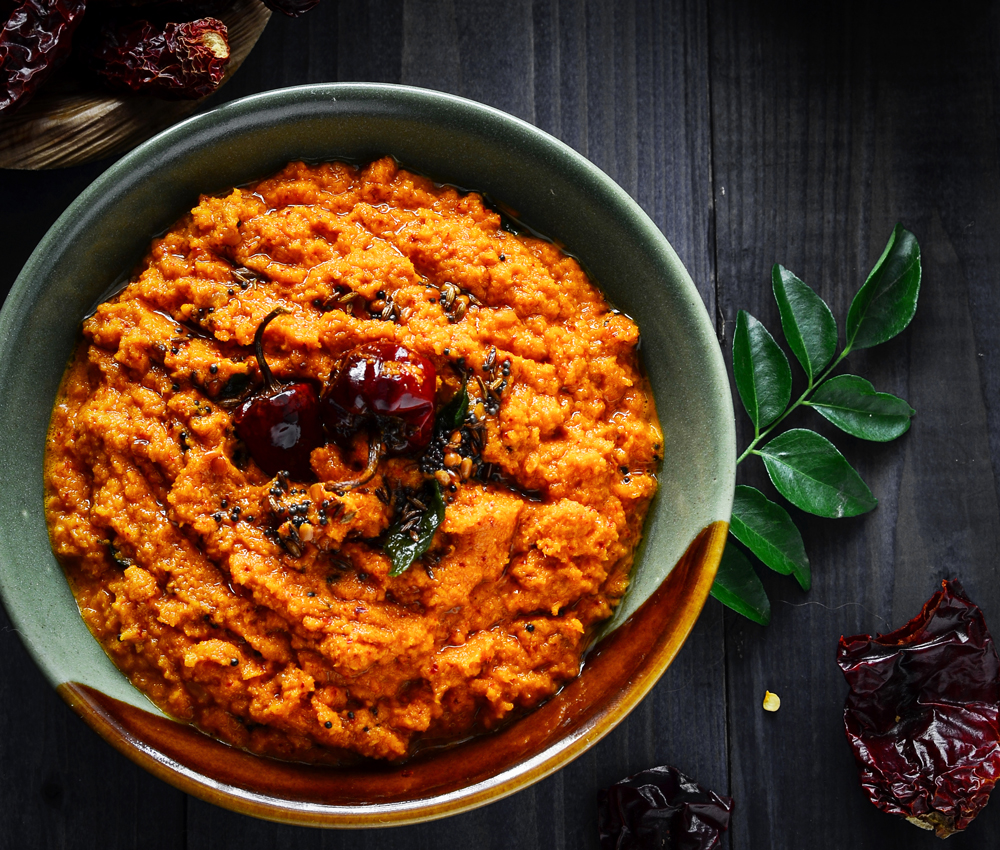 Red Chilli Coconut Chutney Recipe is a delectable spicy accompaniment  to many South Indian breakfast options such as idlis, vada, uttapams or dosai. It also pairs well with South Indian snacks and tiffin items.
This recipe uses red chillies blended with freshly grated coconut and a dash of coconut oil, to give it extra flavour. Packed with the goodness of coconuts and the punch of red chillies, I find that it pairs well with Sambar or Dal when had with rice too. If you are averse to the overpowering flavour of coconut oil, you can use refined oil instead and it will make a tasty accompaniment to your breakfasts and meals. This chutney also keeps well if stored in a clean airtight container, under refrigeration for 4-5 days.
Serve it with Ragi Idli or Karnataka Style Set Dosa or Carrot Onion Uttapams or even Kuzhi Paniyaram for a delicious breakfast.
You may also like to try out some of the other simple but delicious chutneys we have like: