Ginger Cardamom Chai -Spice Infused Indian Style Milk Tea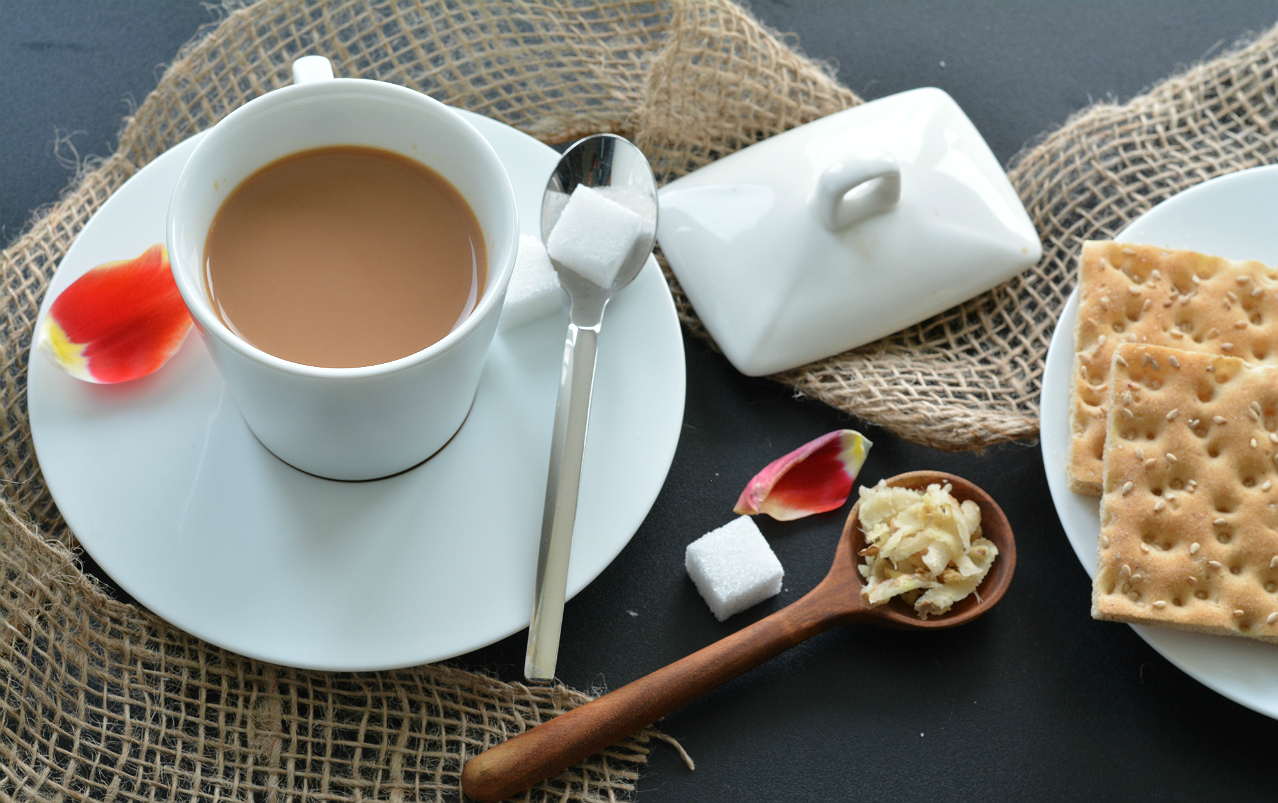 Ginger Cardamom Chai is a spice infused tea with a distinctive style of preparation and taste, and is made with milk. Chai has a warm spice note in combination with the heat and soothing properties from the warmed milk that make it very relaxing to consume.
This drink is incredibly simple to make and is the perfect drink for a cold winter day. Occasionally, I do crave for this age-old concoction, especially when I've caught a bad cold. It is also the best drink to enjoy on a rainy evening along with some hot spicy Indian snacks. Soothing for stomach cramps and also aiding digestion, this beverage is healing too.
Serve Ginger Cardamom Tea at a tea party, or enjoy it as an invigorating breakfast or tea-time beverage along with  Onion Vegetable Bajji, Omapodi Mixture or Samosas.
Other recipes that you can try are: