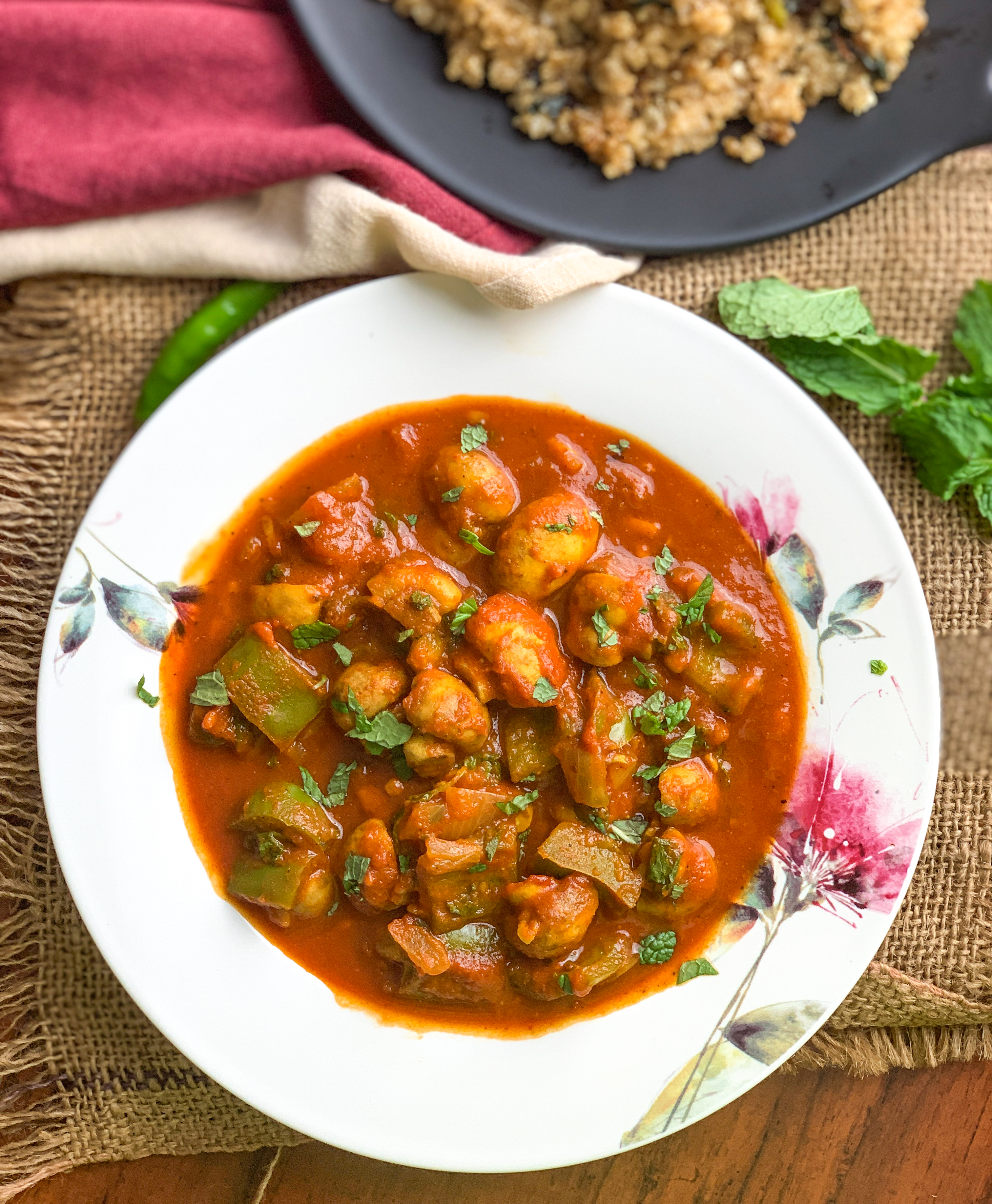 Mushroom Curry is yet another tasty dish that we can add to weekday lunch/dinner menu. Earthy Mushrooms and capsicum are cooked in an onion-tomato gravy and simple spices like red chilli powder and garam masala makes it a delicious accompaniment for hot rotis/phulkas. 
Did you know: Mushrooms are an exceptionally nutrient-dense food, with one serve offering a surprising amount and array of essential nutrients. Mushrooms are naturally low in sodium, fat, cholesterol, and calories and have often been referred to as "functional foods." The fiber, potassium and vitamin C content in mushrooms all contribute to cardiovascular health. Potassium and sodium work together in the body to help regulate blood pressure. Consuming mushrooms, which are high in potassium and low in sodium helps to lower blood pressure and decrease the risk of high blood pressure and cardiovascular diseases.
Serve Mushroom Curry for your lunch/ weeknight dinner or even at your parties with Pudina Tawa Paratha, Tadkewali Masoor Dal and Rose Greek Yogurt Dessert .
Try our other favourite Mushroom Recipes: