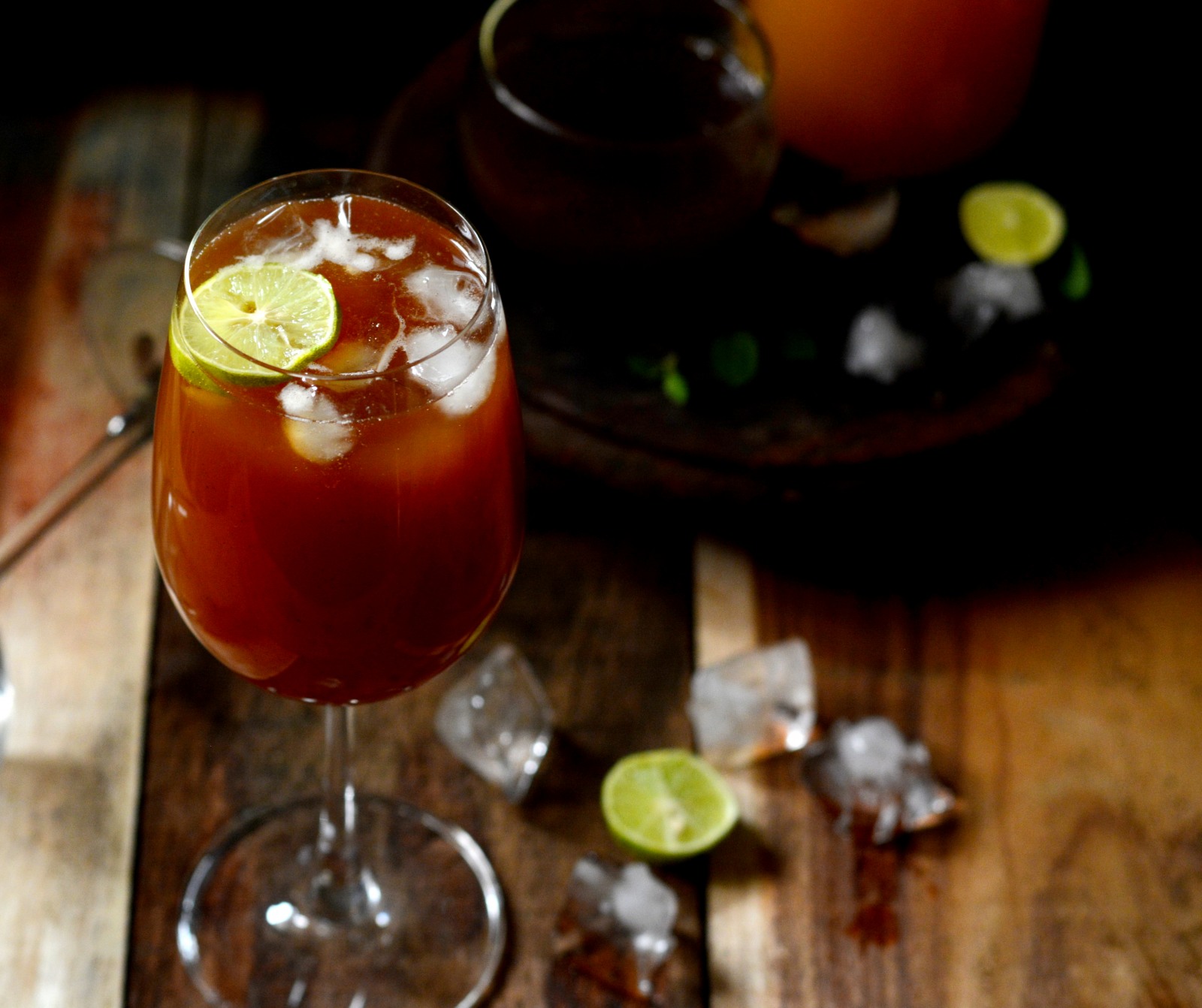 Tea happens to be the most loved beverage in India and there are a variety of tea recipes from region to region. The tea is often enjoyed hot and for every occasion or may be just like that we Indians want a Chai for everything.
Milk tea, ginger tea, green tea, lemon tea, India has a huge huge variety of tea. Like the hot tea can rejuvenate your body, an iced tea can refresh you too. The tea flavoured with saffron and fruits is an excellent re-hydrating drink in summers. 
Summer is mango season and so why not make a cool mango iced tea! A refreshing summer drink with flavors of mango and tea with a dash of lemon. Mango iced ted is the simplest recipe that gives amazing flavors and works as a perfect refresher in this scorching summer.
Serve Mango Iced Tea to beat the scorching heat this summer along with snacks like Muesli Banana Fritters and Gobi Matar Mini Samosa.
You can also try other Tea based recipes such as