Chinese Spiced Noodle Cutlets Recipe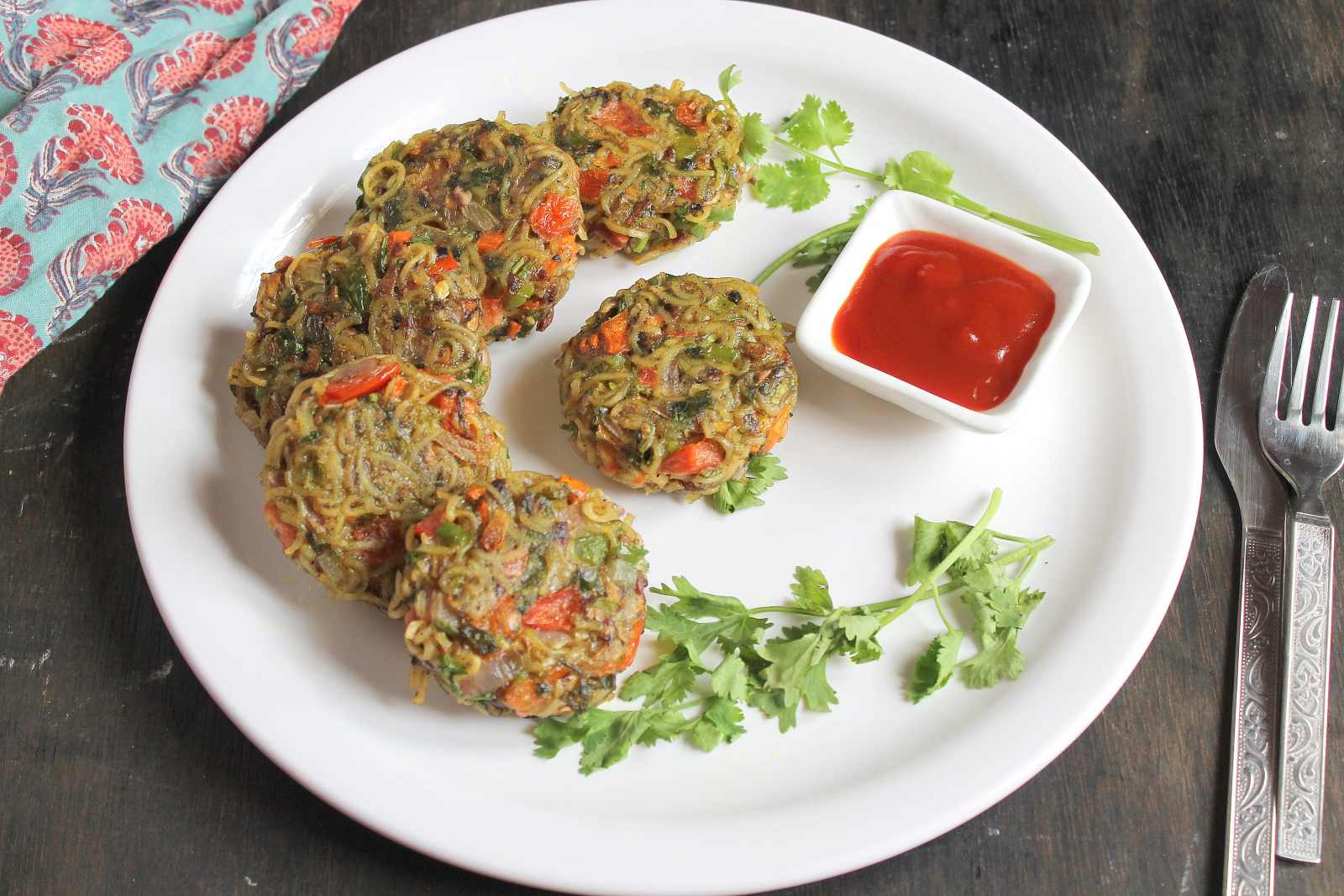 Chinese Spiced Noodle cutlets is an innovative Chinese flavoured recipe to make your child eat veggies. These cutlets taste yummy and since they are made with noodles children love them. You can add any type of veggies to these cutlets and they can be made in less time.
I have added onion, tomato, capsicum and carrots. You can even add finely chopped broccoli, boiled potato or cauliflower. These cutlets are perfect to serve in the kids snack box. You can even serve them during the evening after play time. The veggies provide nutrients to the child which may otherwise not be there if eating any fritters or deep fried snacks. Serve these hot noodle cutlets recipe with tomato ketchup or any other chutney of your choice.
Serve Chinese Spiced Noodle Cutlets Recipe with Oats Almond Apple Date Smoothie Recipe as an after school snack. 
Explore more of our cutlet recipes here